Continued glory surprises 'sceptical' Mercedes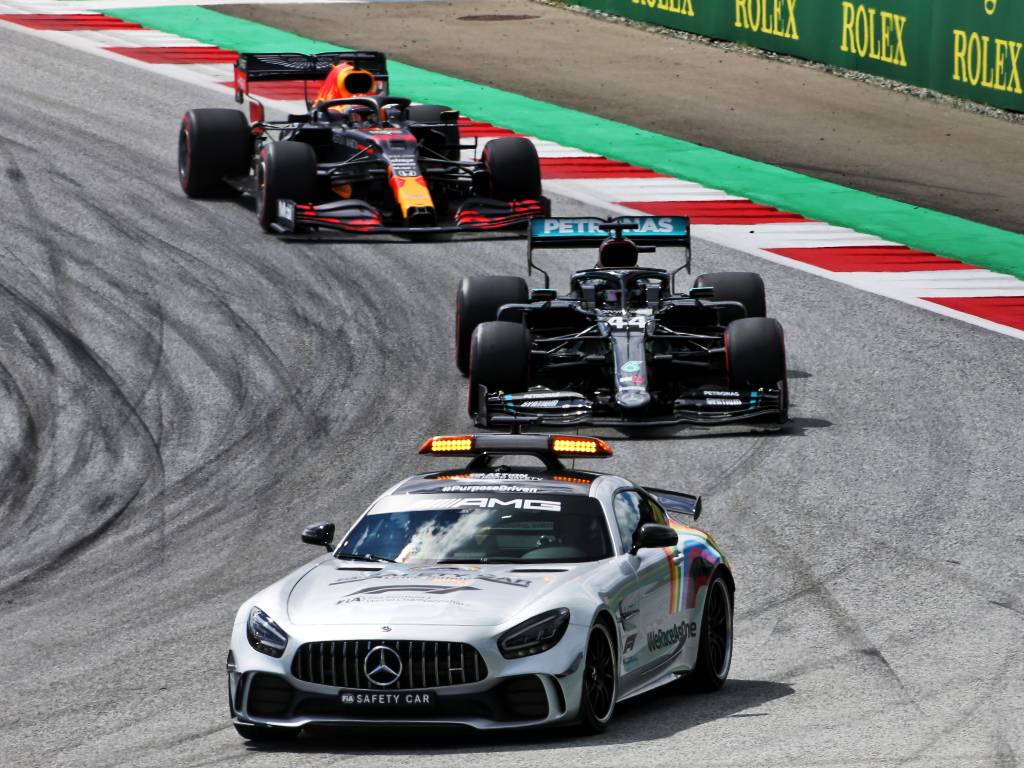 Mercedes boss Toto Wolff says his team are naturally "sceptical" people, so their fantastic results each season continue to be a surprise.
The Silver Arrows are on a run of dominance in Formula 1 that has never been seen before. Ever since the turbo-hybrid era began back in 2014, Mercedes have come out on top every time, taking the last seven Drivers' and Constructors' titles.
A large part of their success has been the continued focus and ability to react to what has been thrown at them by their rivals, but after 14 titles in seven years, surely this success is now an expectation for Mercedes?
Well, actually Wolff claims that the members of his team are all "sceptical" people, so when they go into a new season and everything comes together, it always comes as a pleasant surprise.
"Every year, performances that are similar to the ones that we had [in 2020] come as a surprise, because by nature, we are sceptical people," Wolff told Autosport.com.
"That keeps us on our toes for the targets that we set ourselves, and we are always a little bit behind.
"In that respect, we are all pleasantly surprised when we get out of the blocks and see that we are in a good position. But that scepticism and pessimism around our own performance level continues to haunt us during all of the seasons.
"We're never quite sure that we make it, until it's really done. And we are not fishing for compliments here. It's simply the attitude we have."
New year. New challenge. Same mentality. 👊
Let's make 2021 a year to remember. ❤️ pic.twitter.com/8M56wfykzD

— Mercedes-AMG PETRONAS F1 Team (@MercedesAMGF1) January 1, 2021
Red Bull have traditionally been slow starters, leaving them unable to mount a true title challenge against Mercedes, while Ferrari's best chance came and went in 2017.
The Scuderia initially remained in the hunt during 2018 and enjoyed a strong spell in 2019, but ever since the FIA agreed a private settlement with Ferrari over their engine that year, the team have slipped into the midfield pack.
But since he can't watch rivals work, Wolff isn't sure why they haven't been able to rise to the Mercedes benchmark.
"We respect our competitors, and we have great respect for the people in those teams," he said.
"I see these guys in the paddock and I know that they're giving it everything, in the same way we are giving it everything.
"I cannot really look into other organisations, and that's why it's very difficult for me to pinpoint where their weaknesses lie or where we have advantages.
"I just know we are a good place to work, we are a fun place, but we are also a place that puts pressure on ourselves.
"We are able though to strike the balance between pressure making a pipe burst or producing a diamond. And that is something that you can't put on a PowerPoint presentation. This is something that you need to live every day.
"You need to empower. You need to be a safe place for the employees. You need to allow them to speak up, to make mistakes and have the right values. And all that can only be built up over time."
Follow us on Twitter @Planet_F1, like our Facebook page and join us on Instagram!