Mercedes: 'Shame to see where De Vries is going' – but no concern over leaks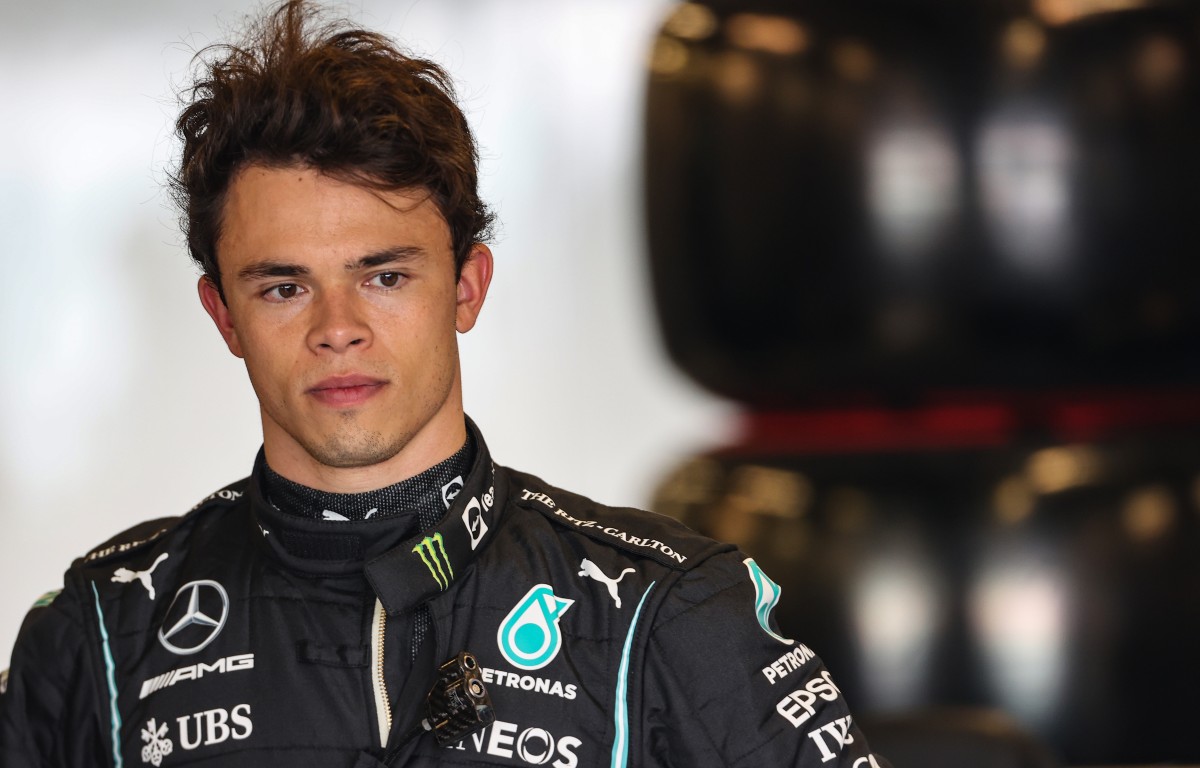 Mike Elliott says it is a "shame" Nyck de Vries is moving to one of Mercedes' rivals but he's not at all concerned that the driver will pass on sensitive information.
After three years on the fringes of Formula 1, De Vries signed as Mercedes' reserve driver along with his Formula E commitments, the Dutchman will be a full-time F1 driver next season.
De Vries has signed with AlphaTauri, Red Bull's junior team, having caught the attention of Helmut Marko when he stunned with a points-scoring finish on his F1 debut at the Italian Grand Prix.
That he scored in a Williams, last on the log, highlighted his credentials.
"I'm very happy that Nyck has this opportunity," Elliott, Mercedes' technical director, said in an interview with Motorsport.com.
"It might be a shame to see where he's going, but it's no different.
"I think he deserves this chance. He has shown to be an excellent driver.
"It was brilliant to have him in the pit box. He is a very nice guy, really knows what it is all about and understands the car."
Nyck de Vries' previous titles:

🏆🏆 2x World Karting champion
🏆 Eurocup Formula Renault 2.0
🏆 Formula Renault 2.0 Alps
🏆 Formula 2
🏆 Formula E

His #F1 chance is arguably long overdue…

How do you think he will fare next year? pic.twitter.com/CIiKUSN4nN

— PlanetF1 (@Planet_F1) October 8, 2022
Mercedes, though, weren't able to give De Vries a Formula 1 seat, the team already having Lewis Hamilton and George Russell on the pay roll for next season.
Toto Wolff also ruled out helping him secure a seat with one of Mercedes' customers, saying he "can't really tell any team to look at him and consider him because that would be felt as an interference and that goes the contrary way."
As such De Vries had to do it himself, and he did, negotiating a move to AlphaTauri where he is replacing the Alpine-bound Pierre Gasly.
Although AlphaTauri is Red Bull's junior team, Elliott isn't worried that De Vries could pass on sensitive information.
"Formula 1 changes so quickly," explained the Briton. "You learn so quickly. What he did a year ago probably doesn't even help him now.
"What he may be more likely to take from us is the way we work together, our processes and our systems."
"We wish him success," he added. "I think he's been very honourable in the way he's dealt with us, so there's no need to worry."
Read more: Nyck de Vries didn't need Max Verstappen to intervene, his 'right foot' said enough