Mercedes left shocked by FIA's flexi-floor hint
Mercedes boss Toto Wolff was taken aback by the FIA's recent suggestion that some teams are flaunting the rules on flexibility.
After the FIA stated their intention to more closely monitor the ride of the 2022 challengers, following widespread driver complaints in Baku relating to bouncing, The Race report the FIA have  released an updated technical directive on the matter.
The directive was aimed at helping to create an Aerodynamic Oscillation Metric (AOM) which would allow the FIA to monitor the amount of porpoising, with the latest version stating plank wear and flexibility will be the FIA's focus.
According to The Race, the FIA believe these factors are "inherently related to the same issues and go hand-in-hand with the metric".
With a strict limit of 2mm of flexibility in the defined plank area, Wolff interprets the FIA's latest clarification as a suspicion that some teams have found a grey area.
The Race believe some teams are exploiting the area at the back of the plank where there is no measurement point, using the mounting of the plank and skid block to create some added give, although as of the French Grand Prix this will be outlawed.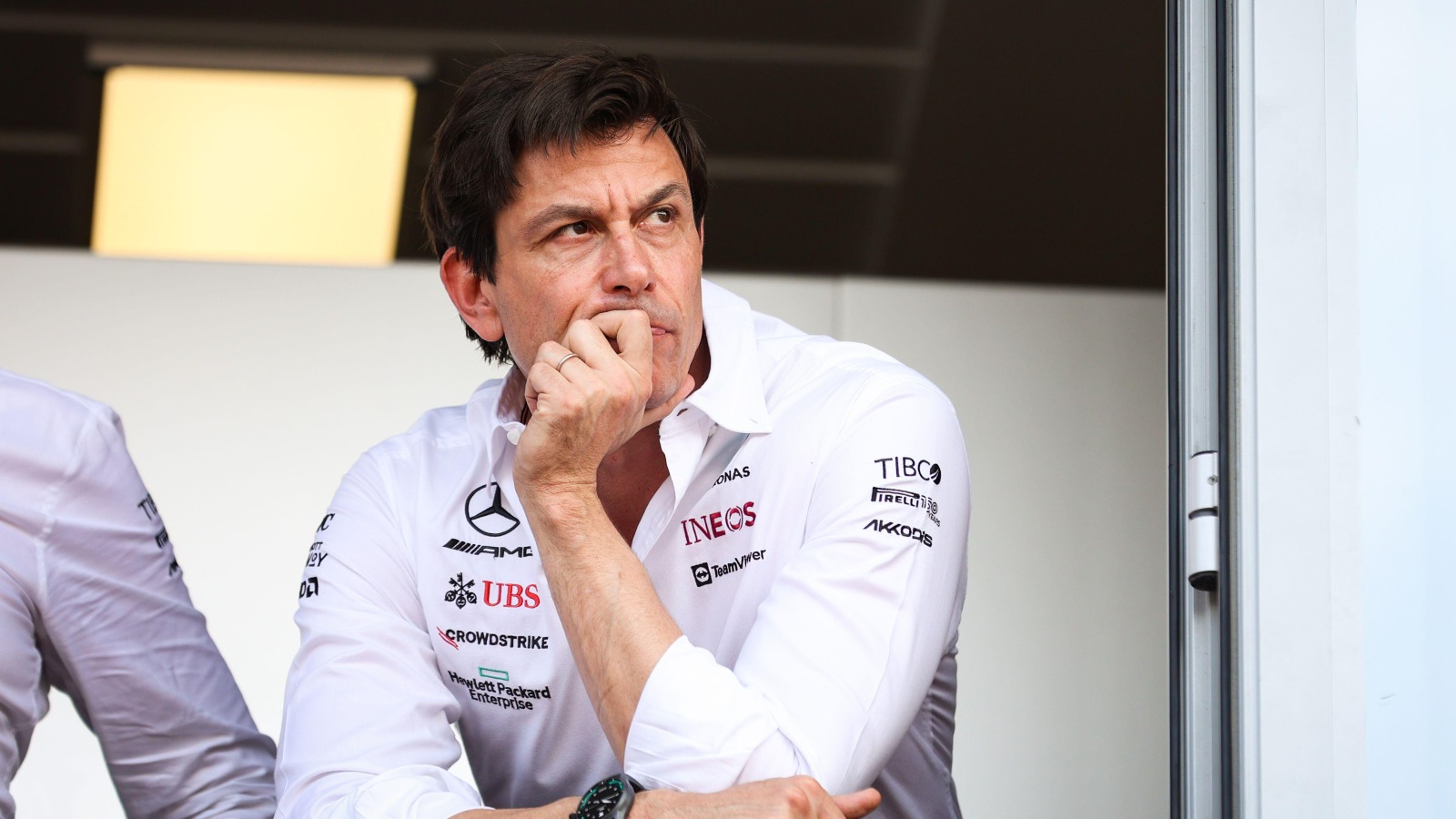 "Nobody had an idea until the FIA brought it up in the last Technical Advisory Committee," Wolff is quoted by The Race. "Which was to a great surprise of all the teams because what's in the regulations, and what was the intent of the regulations, is pretty clear.
"There is no argument why that could deflect more than what's in the regs. A bit of a surprise to say the least – more of a shocker."
Mercedes' head of trackside engineering, Andrew Shovlin, added: "When it came to light, we realised there are opportunities we've perhaps not been taking or exploiting.
"So it won't affect us in how we run our car. It may well be it affects our competitors and by virtue of that we move a bit closer."
The Race name leading duo Red Bull and Ferrari as two teams linked with needing to make changes to satisfy the directive.
Red Bull team principal Christian Horner, when asked by The Race if he is surprised focus has shifted to policing the flexing, said: "Obviously it's a key performance factor so you can understand why they are looking at it.
"But if a car runs wide at Copse, I'm sure the driver's backside is getting pretty warm with the amount of wood he's leaving on the aggressive kerbing there.
"So it's something that, as the regulators, they are closely looking at, that there's no abuse of it.
"But it has to be subjective."
Torquing Point: Reviewing a classic British GP
Henry Valantine is joined by Jon Wilde and Oliver Harden to dissect an incredibly dramatic British Grand Prix.