Mercedes explain reasoning for switch back to silver
Mercedes boss Toto Wolff says the team have reverted to their "DNA" and "history" with silver, but black will remain a team colour.
Mercedes returned to Formula 1 as a works team in 2010, racing in their traditional silver, hence their nickname of the 'Silver Arrows'.
That was until 2020, at which stage Mercedes switched to a mainly black livery as a statement for racial equality, with the team retaining the black as their dominant colour for 2021 also.
But for their 2022 challenger, the W13, Mercedes have returned to a predominantly silver livery with the black taking a back seat.
The team are committed to becoming a more diverse entity through their Accelerate 25 programme, a commitment to ensuring roughly one in four new recruits to the team by the end of 2025 are from under-represented backgrounds.
So while Mercedes have committed to making black an official team colour, they have rolled the silver back out from 2022 to recognise their own identity.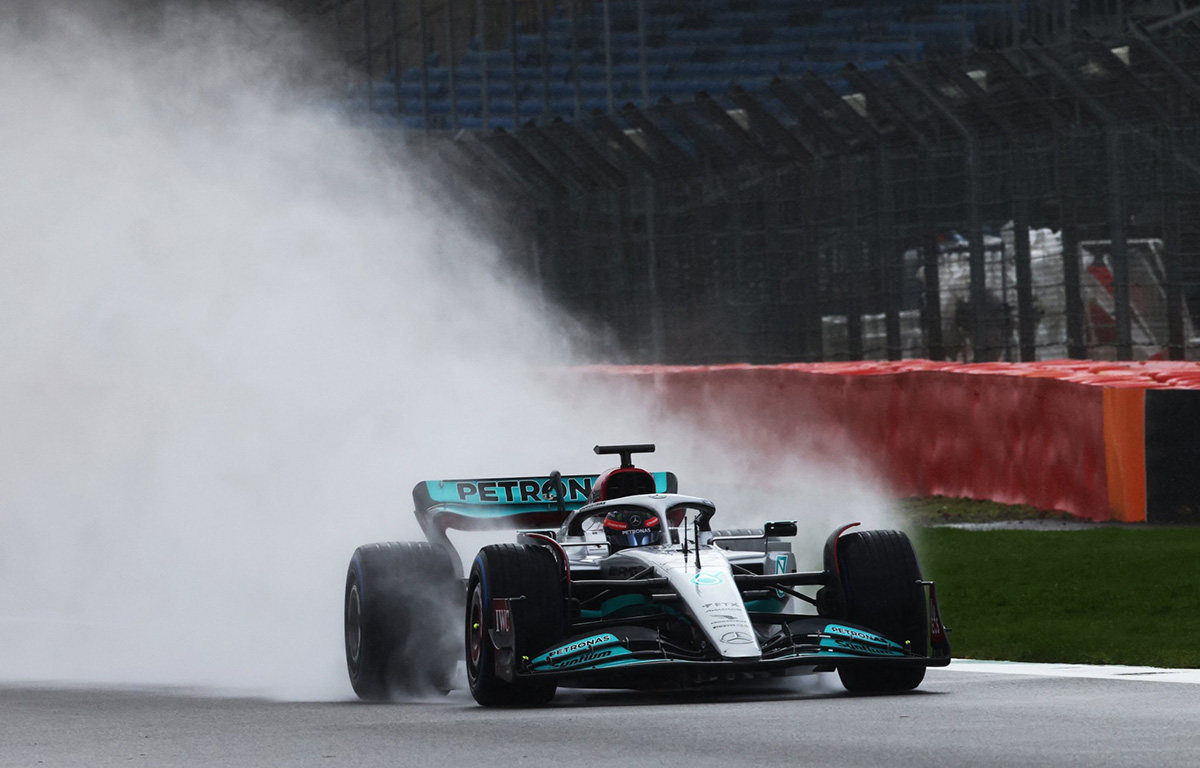 "The black livery was a clear intent and a clear demonstration of our mission to become a more diverse and inclusive team," Wolff told reporters.
"It has become part of our DNA, but the silver colour of the Silver Arrows is as much our DNA. It's our history.
"As a team, we have grown from the Silver Arrows to slowly becoming a more diverse and inclusive team and therefore our colours going forward will be silver and black."
Wolff explained Mercedes' drive for diversity in their workforce is not simply about "meeting a quota".
Instead, he firmly believes having a team made up of people from a range of backgrounds is key to creating the strongest group of personnel possible.
"Increasing the diversity of our team isn't about meeting a quota," Wolff affirmed.
"It's about recruiting the very best people regardless of ethnicity, gender, religion and sexual orientation.
"Our work inspiring people who might otherwise think a career in engineering, technology or motorsport isn't for them will widen the talent pool we have available. A diverse workforce drives performance."
Mercedes conducted a shakedown run in the W13 at Silverstone after their launch event on February 18, with all 10 teams heading for the Circuit de Barcelona-Catalunya for the first group shakedown from February 23-25.
After that, there will be the official pre-season test at the Bahrain International Circuit from March 10-12, with the venue then hosting the 2022 season-opening Bahrain Grand Prix on March 20.
Mercedes reveal their 2022 challenger
Mercedes have revealed their 2022 car and the silver arrows are back.