Mercedes reveal major upgrade for British GP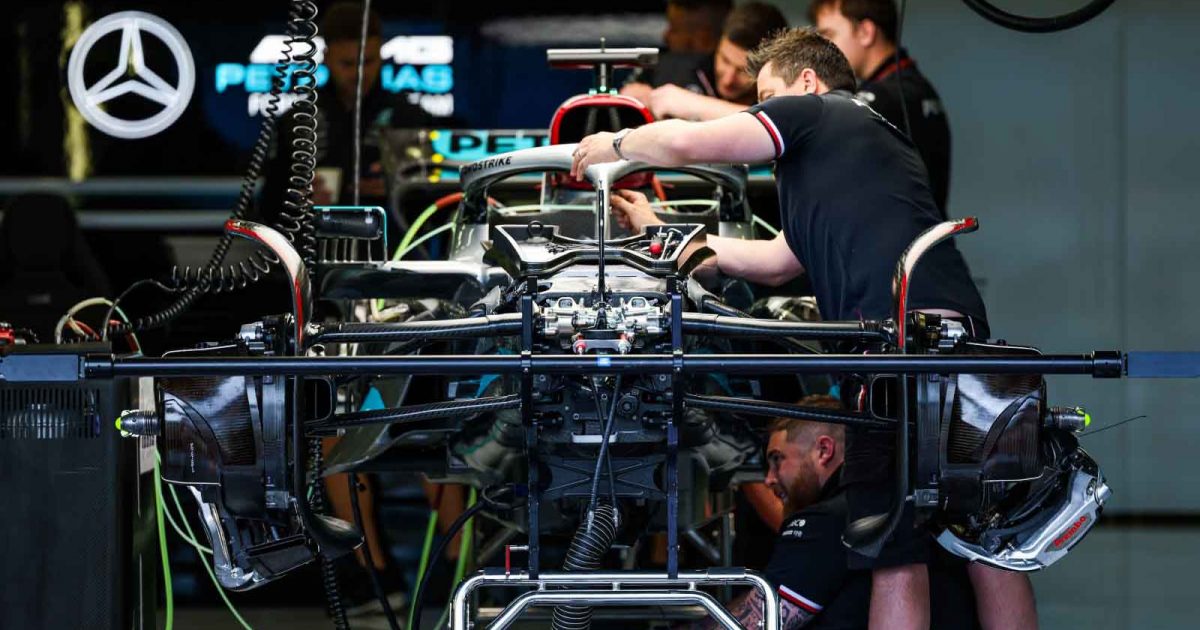 Mercedes said they would be bringing upgrades with them to Silverstone, and it appears the W13 has had some major changes since Canada.
Technical director Mike Elliott alluded to these upgrades after the dust settled in Montreal, and what has been brought in at Mercedes may go some way to "pushing the car forward" as Elliott intended.
The biggest change is an updated floor being fitted to Lewis Hamilton and George Russell's cars, with the camber being increased at the very front of the car at the forward flow fence, which aims to improve air flow to the diffuser at the rear of the W13, thus adding to the car's aerodynamic potential.
Alongside this, Mercedes have also redeveloped elements of their front suspension, which sees an updated top wishbone and pushrod changes – which could yield an aerodynamic benefit for them.
También evo en los puntos del trapecio superior y del pushrod lado interior de la suspensión delantera del Mercesdes.

Also upgrades on top wishbone and pushrod inboard front suspension points (not sure if only aero) for Mercedes. pic.twitter.com/pNZRfE1jvH

— Albert Fabrega (@AlbertFabrega) July 1, 2022
Mercedes believe they could be in a position to get closer to Ferrari and Red Bull at the front of the field, now that Formula 1 heads back to more conventional circuits in July after three consecutive rounds on bumpy street tracks, which have exposed the biggest flaws in the W13.
Elsewhere on the grid, Red Bull have updated their engine cover after a likely reshuffle in parts towards the rear of the RB18, and have made minor changes to their floor ahead of the weekend.
Perhaps the most radical change on the grid has come at Williams, with Alex Albon's car – to the annoyance of Nicholas Latifi – receiving a raft of upgrades including on the floor, front wing, halo, diffuser, an updated engine cover, rear suspension, and even further reductions in the amount of paint on the FW44 to reduce weight gram by gram.
Aston Martin have also heavily upgraded the AMR22 once again, having already done so in Barcelona – with their factory only metres away from the action at Silverstone this weekend.
Like several others, floor changes are being made in the Aston garage, alongside adjusted rear brake ducts and a changed beam wing.
Meanwhile, Alpine have also brought a new floor to their car, while Ferrari, McLaren and Haas have also brought small changes to their challengers in Britain.