Mercedes confirm Silverstone upgrades, to 'push W13 forward'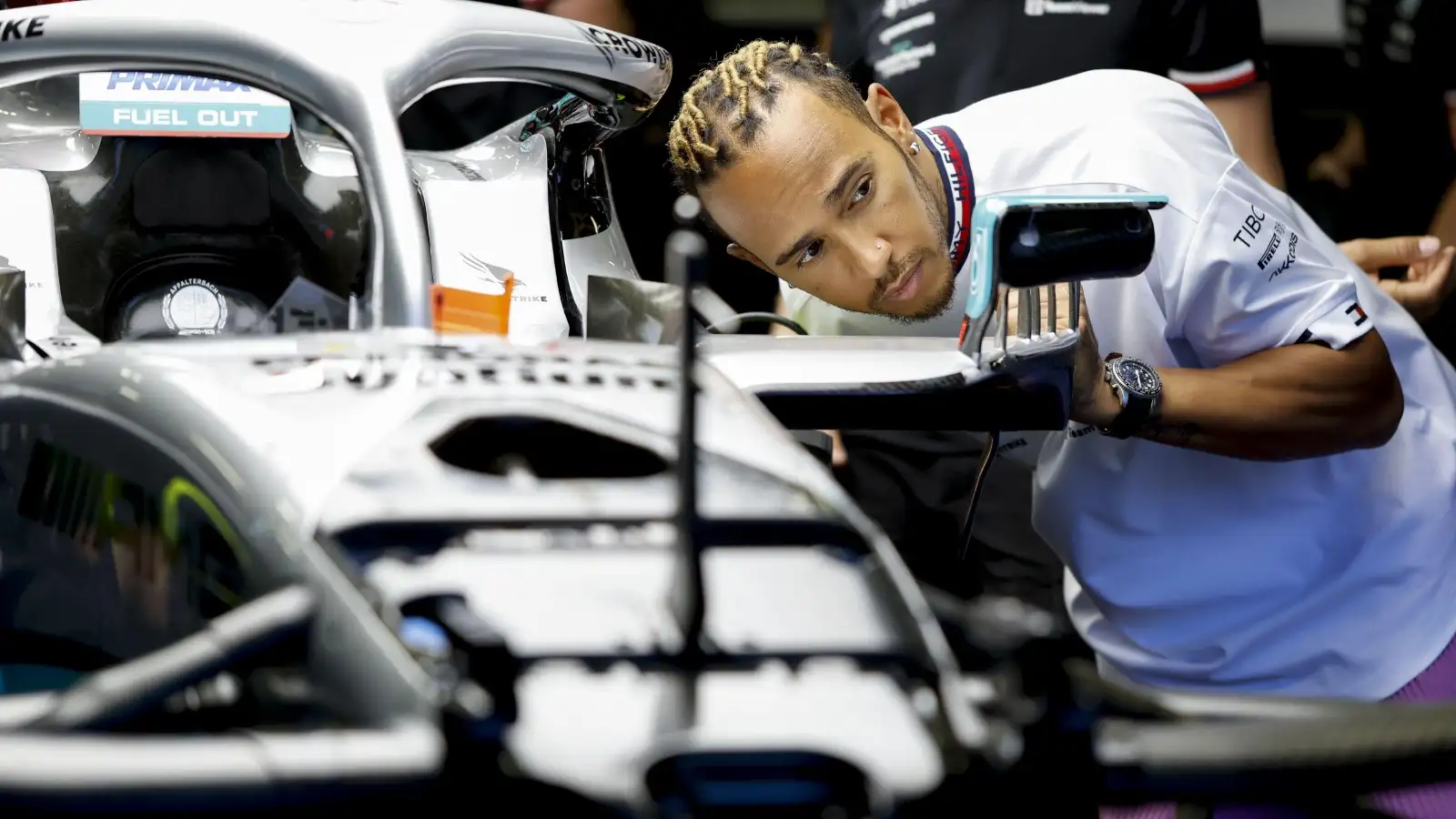 Mercedes technical director Mike Elliott confirmed the team will be bringing upgrades with them to Silverstone, with the aim of "trying to push the car forward" and up the field.
The team showed improved form in Montreal after raising the ride height on George Russell and Lewis Hamilton's cars to try and ease the bouncing that has plagued them all season long, and these upgrades will look to bring the reigning Constructors' champions closer to Ferrari and Red Bull at the head of the field.
After struggling to climb out of his car after the Azerbaijan Grand Prix, Hamilton said the team's bouncing issue had significantly reduced in Montreal, with a predicted 10G impact on his neck and back reducing to 2-3G – well within the forces usually experienced by drivers while cornering.
After consecutive 3-4 finishes for Hamilton and Russell respectively, Elliott confirmed the team will be fitting new parts at the next race to try and close the gap to the front even further.
We approve this message. 🙏🐬😂 @dudewithsign pic.twitter.com/SeNYDKVxgw

— Mercedes-AMG PETRONAS F1 Team (@MercedesAMGF1) June 22, 2022
"One thing you can be sure of is we will push as hard as we can," Elliott said in Mercedes' post-race debrief video.
"We will be bringing new bits to Silverstone, we will be trying to push the car forward, trying to get some pace from the car we've got or from the package we've got as well as the new bits we are going to add to it.
"I think at the same time though we have to be honest with ourselves and say that at the moment we are just a little bit behind those front runners in Ferrari and Red Bull. And in a normal race I think it is going to be tough."
But after three consecutive street races, Silverstone represents a return to more conventional circuits in Formula 1 and, after showing potential at the last circuit of that ilk in Spain, Elliott hopes to see Mercedes elevate themselves further and put on a show for the drivers' home supporters.
"I think Silverstone will be a circuit that suits us a little bit better, like Barcelona did, but maybe it will be just a little bit difficult. Whatever happens we will push as hard as we can," he said.
"Our drivers will push as hard as we can because we want to get back to winning. We want to win for the team, we definitely want to win and we want to win for you, the fans, so let's see what happens."
Are Mercedes truly on road to recovery?
Porpoising issues have prevented Mercedes from being title contenders this season.