Mercedes have insisted Lewis Hamilton's smoking brakes were no great worry at the Tuscan Grand Prix restart – because flames were not visible.
At the second of what proved to be three standing starts on the Mugello grid, smoke was seen emanating from the World Champion's car as he lined up in P2 behind his team-mate Valtteri Bottas.
But there was clearly no significant issue because Hamilton immediately roared into a lead he never surrendered for the remainder of the race, claiming a sixth victory of the year and increasing his advantage at the top of the World Championship standings to 55 points.
Hamilton said after the race he was "definitely worried" about the smoke and that "I think I saw a flame at one stage, which isn't good…it was definitely on the limit".
However, in the team's regular post-race debriefing video, Mercedes chief strategist James Vowles played down the scare and denied there had been any heart-stopping moments on the pit wall about the condition of Hamilton's car.
Get your hands on the official Mercedes 2020 collection via the Formula 1 store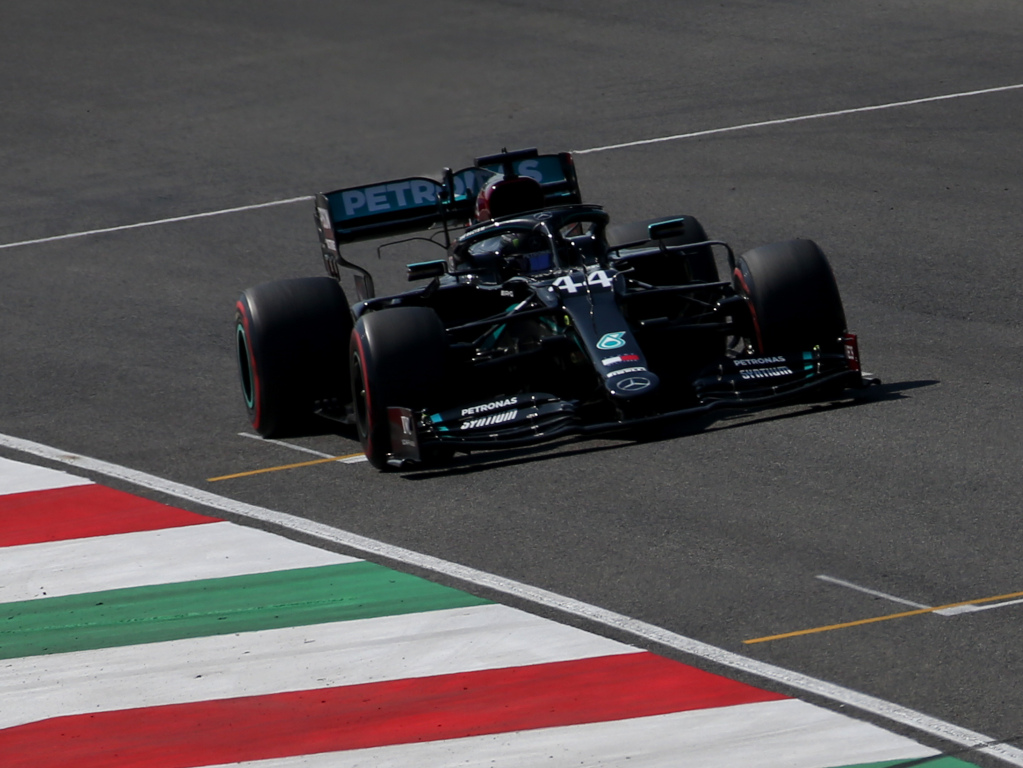 "We weren't worried about the smoke that was coming out of Lewis' front left wheel," said Vowles.
"That was a consequence of the warming he had done for both the tyres and brakes on the formation lap. He generated temperatures of over 1,000 degrees on that disc and it cooled back down, but it was still very warm as he sat on the grid. There wasn't really enough air flow through the last sequence of corners to cool the brake down sufficiently.
"Smoke isn't a concern, it's the carbon-work inside the wheel that's just starting to effectively get too hot.
"Flames are a different problem altogether, but we didn't see any of those and that's why our concerns weren't very high at that stage."
Mercedes' trackside engineering director Andrew Shovlin echoed that there were no great concerns and gave a more technical description of what had been happening within the car.
"The brake cooling itself is relatively closed up here – you don't do a lot of braking so you need to close the ducts to actually get the temperature," said Shovlin.
"The problem is there's not a lot of air going through and there may have been a little bit of fire but as soon as you get going it will go out.
"The worry is only is whether you've burnt some of the carbon-work, the cake tins and all the carbon-work around the upright, that can cause a bit of grief. But it didn't look particularly bad.
"Saying that, we'd rather not have it, but it wasn't causing a great deal of panic."
Follow us on Twitter @Planet_F1, like our Facebook page and join us on Instagram!