Marko accuses Mercedes of stealing RB's pit-stop edge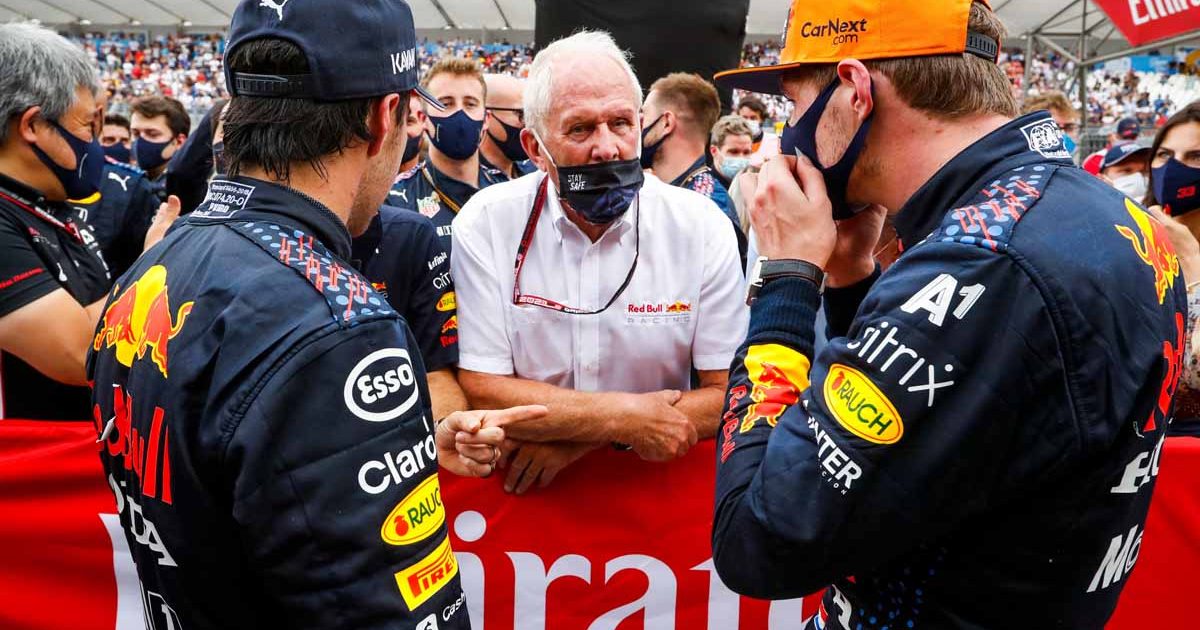 Dr Helmut Marko has accused Mercedes of trying to "steal" time gained by Red Bull in the pit lane this season.
Red Bull proudly proclaim on their social media channels that they have the 'World's Fastest Pit Crew' – and they have completed the quickest pit stop at five of the seven races so far this season. The team's fastest stop of the year clocked in at 1.93s, but they also hold the world record for their 1.82-second tyre change on Max Verstappen's car at the 2019 Brazilian Grand Prix.
A new Technical Directive has been introduced from the FIA, though, that will bring in rules to slow pit crews down through safety concerns which arise from having sub-two-second stops.
Teams will now have to abide by a minimum 0.15s reaction period between a wheel nut being attached, to the car being dropped down – then followed by a mandatory 0.2s period from the jacks being removed to the car being allowed to leave the pit box.
While the additional time could add mere fractions of a second to a stop, Red Bull advisor Marko claimed Mercedes' push for new rules came with an ulterior motive.
"Mercedes pushed it because they wanted to steal our advantage during pit stops," Marko, clearly frustrated, told Auto Motor und Sport.
"We lose up to four tenths. Seven years of work and training have gone into the consistency and speed of our pit stops."
Mercedes team principal Toto Wolff admitted that the team have been pushing for new rules for weeks, but the Austrian said it was based more on safety grounds than attempting to slow down their competitors.
"We enquired with the FIA on a safety mechanism which is related to a system that we are using and whether that could be optimised," Wolff told reporters. "That happened, I would say, three or four weeks ago and was a technology question.
"Did that trigger anything else? Maybe, I don't know, but this is the question we've asked.
"It's interesting to see because there must be a reason why that TD [Technical Directive] has come up and I'm not 100% sure. The operation of the wheel gun and the release of the car is a highly complex matter."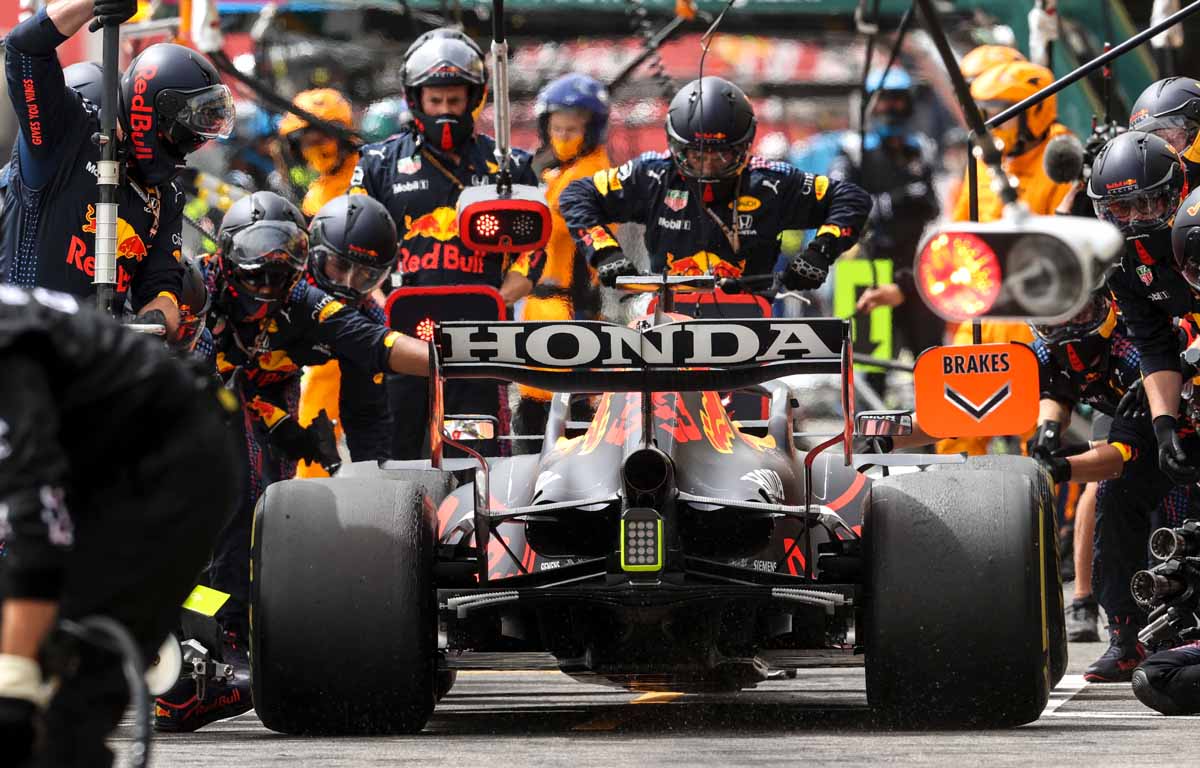 Red Bull merchandise is available to purchase now via the official Formula 1 store
A three-race grace period has been set by the FIA to give teams time to be able to prepare their new stop procedures, which will come into place at the Hungarian Grand Prix at the end of July.
Wolff said that, while fast stops are still the aim of the game, Formula 1's constant quest for safety improvements takes precedence over saving a few tenths of a second in the pits.
"Certainly all of us in the team are up for competition because it's a competitive field but there is also the safety argument," Wolff continued.
"You will always put everything into your pit stops so you avoid the wheel just detaching or coming off because the damage is enormous.
"We in the past had a policy of making sure that that wouldn't happen and that also meant to have some circuit breakers in the system in a way that that could never happen. And that slows you down in terms of pit stops. But that was our own decision, it had nothing to do with anybody else.
"A fast pit stop is nice to have and they look cool but I'm not 100% sure there's such a huge performance differentiator because we are talking about a tenth or two on average, we are not talking about the slowest or the fastest pit stops. It will be interesting to see [what] that come from and what the basis was."
Follow us on Twitter @Planet_F1, like our Facebook page and join us on Instagram!