Mercedes strategy chief swaps roles with stint in cockpit for Asian Le Mans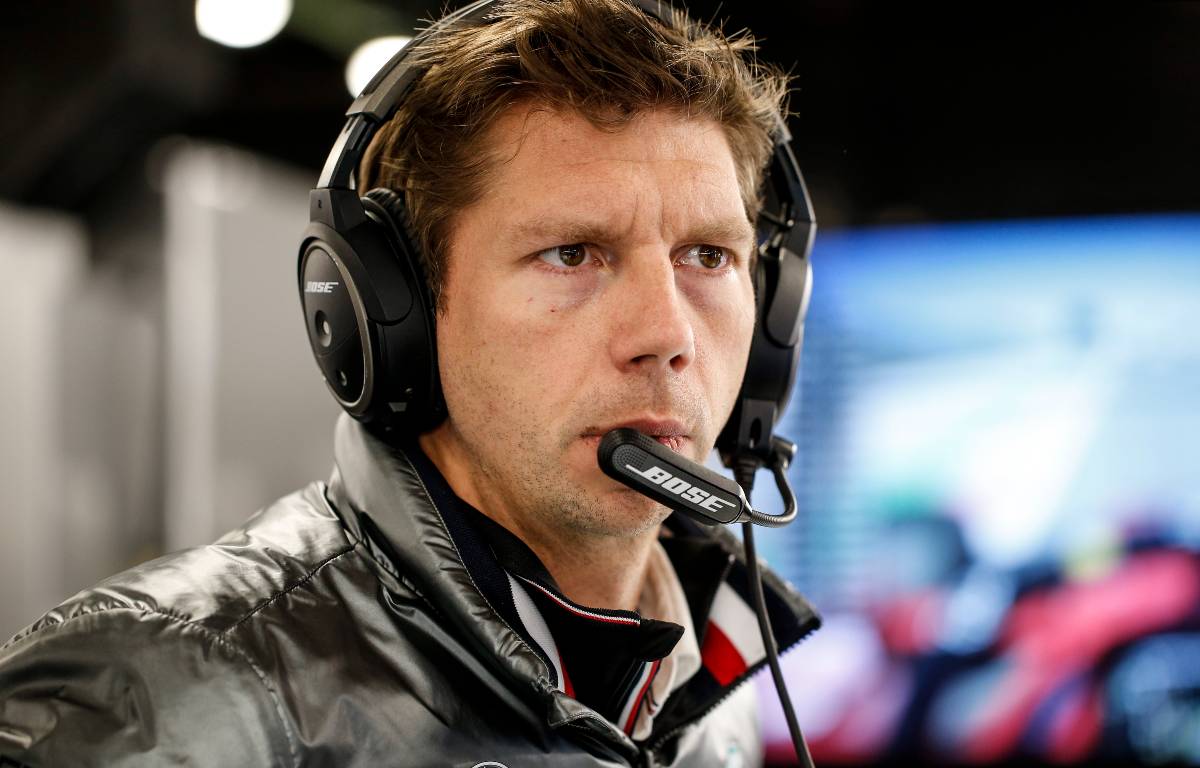 Mercedes chief strategist James Vowles has revealed he took part in the Asian Le Mans series but did not promote it out of fear he would embarrass himself.
The 2022 F1 calendar was a packed one with 22 races for teams to contend with but it seems even that was not enough for some.
Vowles has worked for Mercedes since the German outfit took over his previous team Brawn in 2010 and has built a reputation as one of the finest strategist in the sport.
But what he is lesser known for is his driving and he has revealed that he took part in the Asian Le Mans as part of the Garage 59 team.
"I kept it quiet because in truth I didn't know if I would be good enough," he said, as reported by Motorsport.com.
"The Asian Le Mans series is literally the best of pretty much every manufacturer that turns up. Then there's me!
"So what I didn't want to do is do a tremendous amount of promotion for it, because you could just embarrass yourself. Now, as it turns out, and to quote Toto [Wolff]: I wasn't s**t…"
The 43-year-old is an FIA International C and FIA Bronze driver but said that after a period out of the car, he was concerned he had lost his ability.
"You worry, and you wonder, if you've lost your ability to drive a racing car," he said. "And I know, as odd as that sounds, I don't have this ever at work.
"If you ask me how to do my job within the world of Mercedes, I've done it for 20 years, I've never lost my confidence.
"But if you ask me, am I still able to drive a GT3 car fast? If I was to answer in truth, you really do wonder if you've lost the ability to do it. I've spoken to a few drivers and it turns out this is a very common theme between them.
"So you have to go out and actually prove to yourself that you're not a complete buffoon in order to get your confidence back.
"And it's even more exaggerated when racing. When you're on a grid, in the case of Asian Le Mans with about 40 cars, and you're lining up somewhere in a period of time where I was mid-grid at the time, I truthfully wondered before that race for the first time: am I doing the right thing? Have I made a huge, huge terrible error?
"But I'm glad I did it, because it pushes you to a completely different region you've never been to before."
Volwes also said he wants to return to the series next year as well as take part in the Gulf 12 Hours this month.
Read more: 2023 Aston Martin car 'very different' to the AMR22