Toto Wolff says Mercedes would back an engine freeze if that is what is needed to keep Red Bull on the grid, and in the fight.
Red Bull are without an engine supplier for the 2022 season after Honda announced that next year's championship would be its last in Formula 1.
The four-time World Champions are in talks with Honda about taking over their engine Intellectual Property and developing the power unit themselves.
That, though, comes with massive expenses with team boss Christian Horner calling for an engine development freeze to keep the costs down.
Red Bull have already added an or else 'Red Bull will leave Formula 1 with its two teams'.
Wolff says if freezing the engines is what is required to keep Red Bull on the grid, he's in favour.
"I think Formula 1 is in a good state with three engine suppliers," Wolff told Motorsport.com.
"I totally understand where Red Bull is coming from. They don't want to go back to a customer status.
"They want to be a works team and they have the capability of tweaking it and maybe optimising it.
"Maybe there are a few things in the pipeline from Honda that are giving them confidence that there is more performance in the engine.
"But I think we should be doing everything to give Red Bull that opportunity."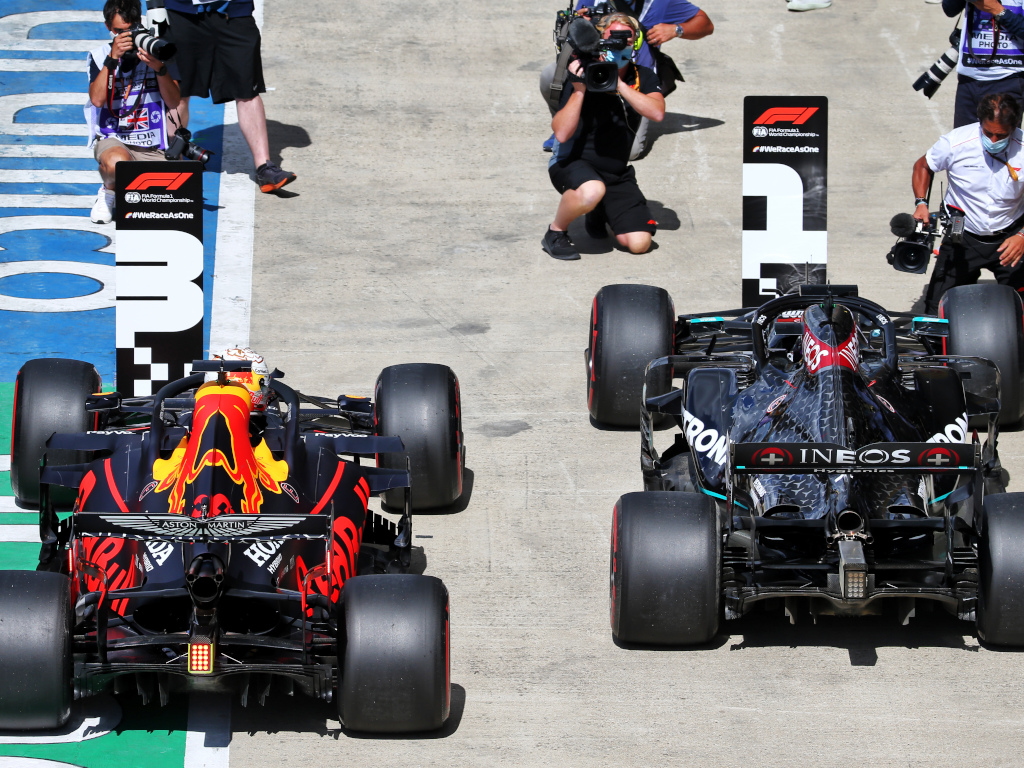 Get your hands on the official Mercedes 2020 collection via the Formula 1 store
Wolff added: "I understand that they don't want to go into a spending war with all the other OEMs on developing engines.
"It's a sensible proposal. I'd like to support it.
"I think Red Bull is a tremendously important brand for Formula 1, and we should do everything to keep the two teams in Formula 1 and help them with the option of having basically works status."
Pressed on whether Red Bull's threat to quit the sport was 'gamesmanship' to get their own way, Wolff replied: "I think in Formula 1, everybody is trying to get the best deal, the best financial deal and best performance deal.
"This is the current position and I can live with either. I can live with them taking a customer engine or help to fund the Honda development programme or do it on their own.
"I am easy with either decision."
Follow us on Twitter @Planet_F1 and like our Facebook page.