Mercedes suspends partnership and removes logo of crisis-hit crypto exchange FTX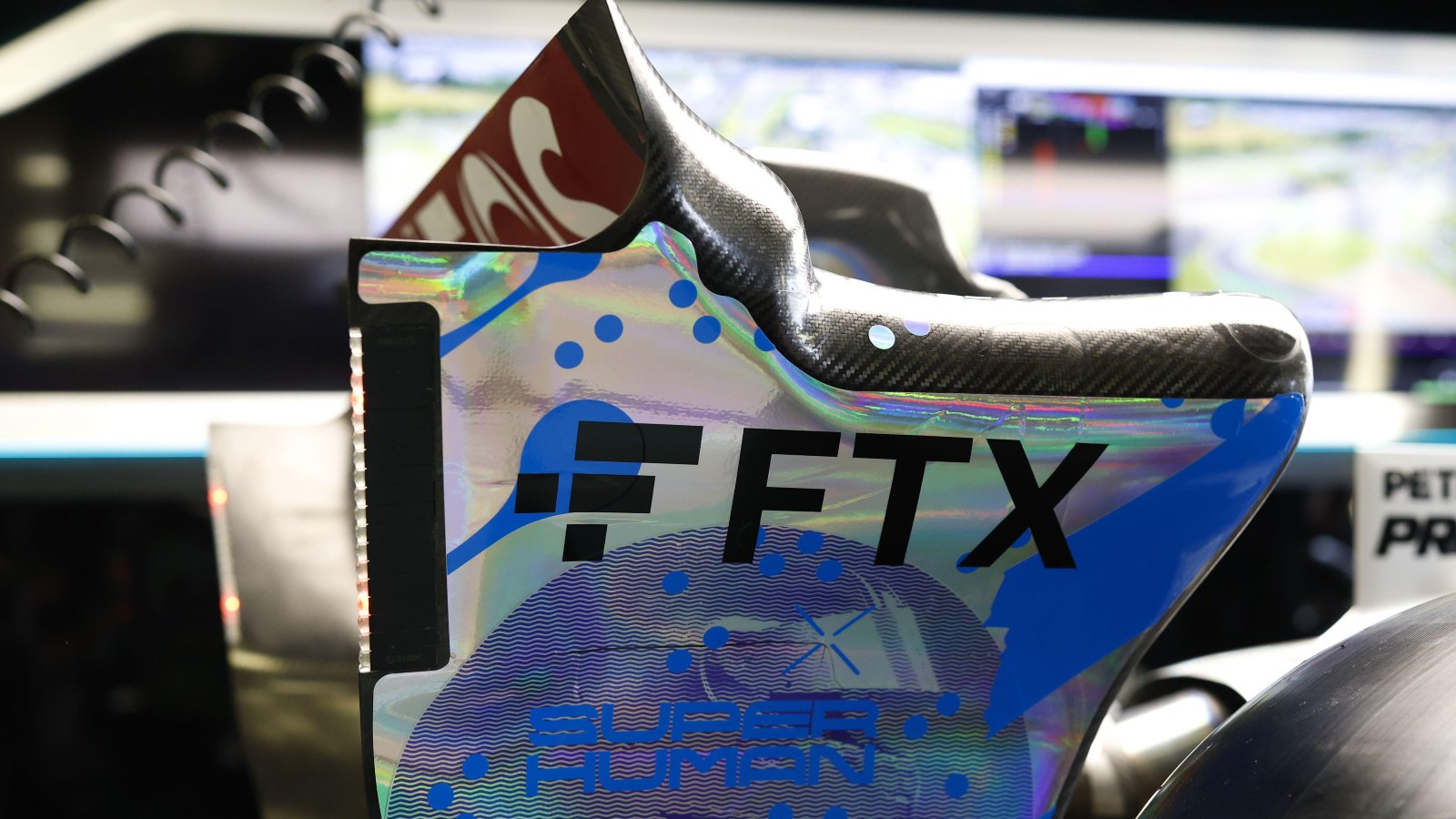 Mercedes have suspended their deal with crypto exchange service FTX after the company filed for bankruptcy.
According to the Guardian, FTX, which is based in the Bahamas but managed from the US, hit difficulties when it was alleged that founder Sam Bankman-Fried used billions of dollars worth of FTX's own cryptocurrency, FTT, to provide collateral in loans.
Last Sunday, Binance, another cryptocurrency exchange and a sponsor of Alpine, sold its FTT holdings which were worth around $500million, citing "recent revelations that have come to light" as the cause.
As a result, the markets panicked and users sought to withdraw $6billion in crypto tokens from FTX in just three days.
The US Securities and Exchange Commission (SEC) then launched an invetigation into FTX over concerns of alleged misuse of customer deposits.
On Friday, FTX announced it, alongside 130 affiilated companies, had filed for bankruptcy.
In light of these events, Mercedes stripped the company's logo from their car ahead of the Sao Paulo Grand Prix weekend.
"As a first step, we have suspended our partnership agreement with FTX," said Mercedes, quoted by Motorsport.com.
"This means the company will no longer appear on our race car and other branded assets from this weekend. We will continue to monitor closely the situation as it evolves."
There has been concern about the safety of cryptocurrency and its volatile nature, but Mercedes team boss Toto Wolff said earlier this year "you can't shut yourself down to modern technology".
"It's definitely an area that will grow," said Wolff.
"When we are looking back in 10 years' time, having to make payments that take two days and can't be done outside of work hours, it is something that will be a relic of the past. And this is where cryptocurrencies are coming."
Formula 1 has a wide involvement with cryptocurrency, with several teams having sponsorships with various exchange markets.
The Miami Grand Prix was sponsored by Crypto.com.
It is unclear how the collapse of FTX may affect Mercedes in terms of sponsership as earlier this year the two announced a "new long-term partnership".
Speaking following the announcement, Wolff said FTX matched Mercedes' "relentless pursuit of performance".
"We are very excited to welcome FTX, one of the world's leading cryptocurrency exchanges, to the Mercedes-AMG Petronas F1 Team," read the announcement.
"Their innovative spirit and creative energy in such a rapidly developing global industry make them a well-matched partner in our own relentless pursuit of performance.
"Together, we look forward to creating new and exciting opportunities to engage with our fans and deliver world-class experiences for them."