Mercedes three-stopper would've been 'instant death'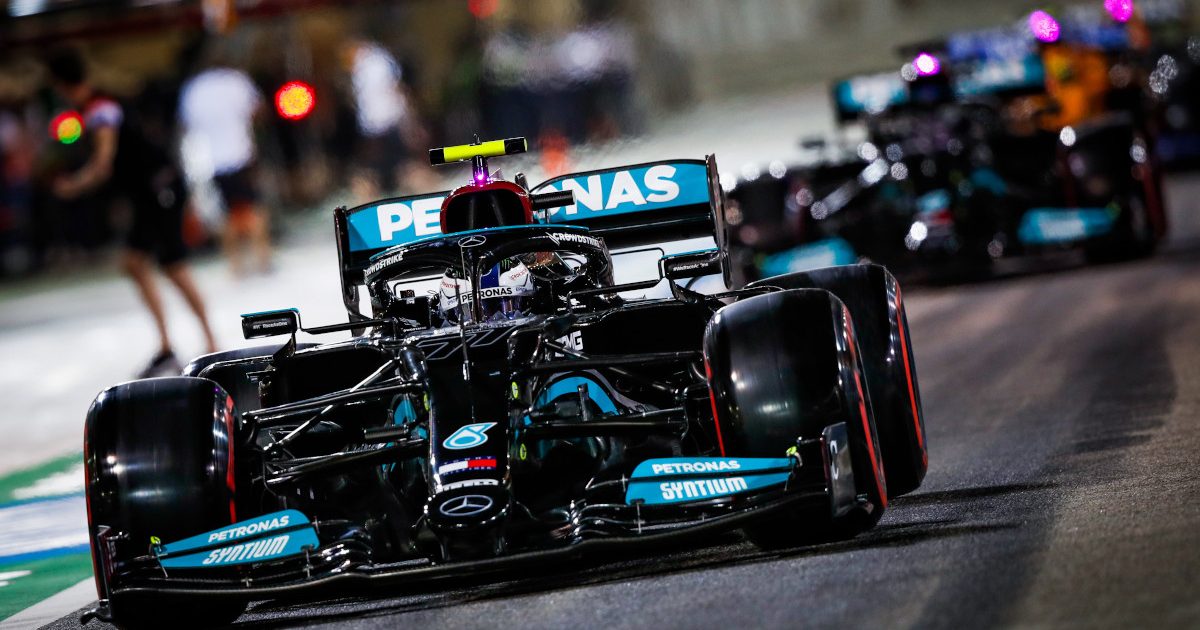 James Allison says that Mercedes never considered a three-stop strategy in Bahrain as it "would have been instant death" for them.
The German team managed to win the first race of the season despite the fact that Red Bull looked to have a quicker car all weekend.
Lewis Hamilton just about got the better of Max Verstappen, holding off the much faster Dutchman in the closing stages.
When the Brit came in for his second stop, many expected him to pit again, but Allison says that this was never an option.
"I think probably this might have been a sort of in the minds of some of the commentators as they were watching the race when we made our second stop," the technical director said on the Mercedes YouTube channel.
"Because there was still, I think, 28 laps to go at that point and they thought this team looks like it is setting up for a three-stop race but the honest answer is absolutely no.
"Three stop would have been instant death at that track, far, far too slow a strategy. We were just making the absolute maximum of what the hard tyre could offer us, and three stops was never something that we considered."
96. 🏆 #WeLivePerformance pic.twitter.com/wC4wGFYKDQ

— Mercedes-AMG PETRONAS F1 Team (@MercedesAMGF1) April 1, 2021
Check out all the latest Mercedes merchandise via the official Formula 1 store
Bottas himself was never able to get involved in the fight with Verstappen after being hindered by a slow 10-second pit-stop.
If not for that, Allison thinks that he could have challenged the Red Bull man, too.
"The stop lap that we chose for Valtteri was the lap that gave Valtteri his best chance of getting past Max," he said.
"Valtteri had a nice set of Hard tyres in the garage, as did Max, but the Red Bulls had shown some nervousness about making long stints. They had stayed out on the track when Lewis had managed to undercut them earlier in the race.
"And so, we knew that by stopping Valtteri when we chose, we would present Max with a dilemma. After a couple of laps of Valtteri being on those new tyres, if he had a good pit stop, he would have already been threatening Max for the undercut.
"Max would have had to come in to protect against Valtteri and that would have allowed Valtteri to be right up against Max and able to fight with him for position."
Follow us on Twitter @Planet_F1 and like our Facebook page.