Mercedes duo: F1 has too much practice
With only limited practice for the Eifel GP after Friday's wash-out, Lewis Hamilton reckons Formula 1 doesn't need Friday's two sessions.
Formula 1 headed to the Nurburgring this past weekend for the first time in seven years with only eight of the drivers having ever driven a Formula 1 car on the German track.
As such it was thought that Friday's running would be more important than usual but Mother Nature decided to throw a spanner in the works.
Heavy fog and rain meant not a single lap was completed on the Friday, leaving the drivers with just 60 minutes of running on Saturday before qualifying.
Despite that the usual order lined up on the grid with the two Mercedes drivers ahead of Max Verstappen and it was more of the same in the grand prix before car troubles took Valtteri Bottas out of the race.
Hamilton says he doesn't feel Fridays are needed.
"I don't think we need to be in on Fridays," said the Brit, "so it was totally fine for me."
Get your hands on the official Mercedes 2020 collection via the Formula 1 store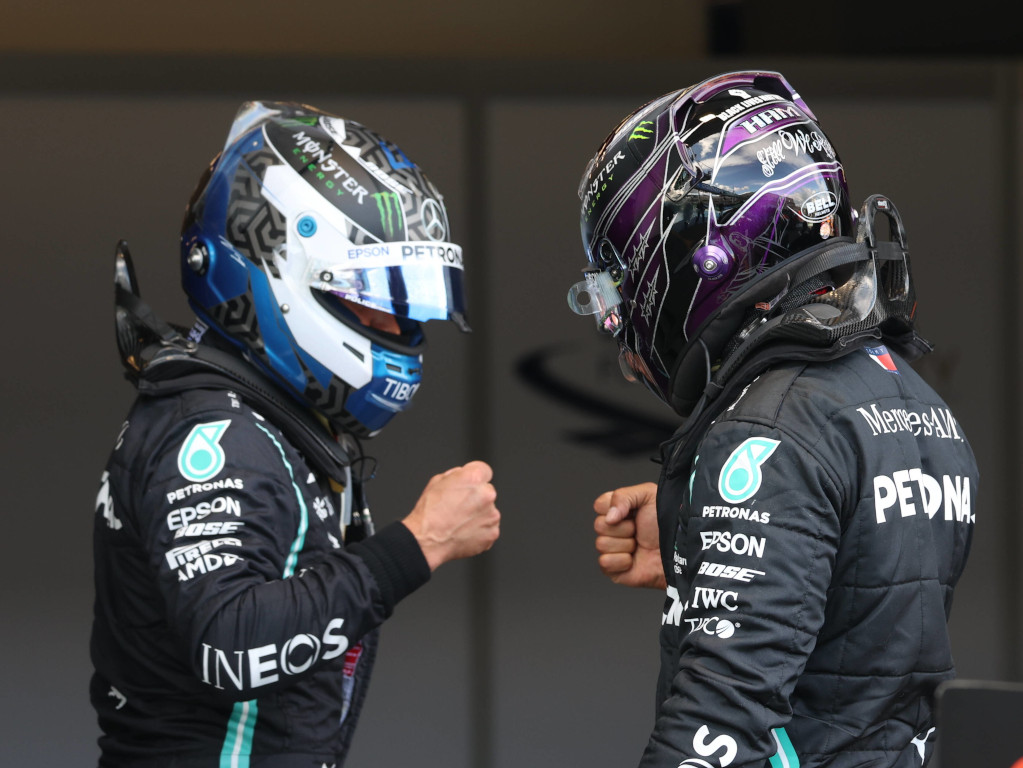 As for Bottas, the man who bagged pole only to retire from the race, he feels the drivers may have gone a little faster had they put in the laps on the Friday but overall three hours of running on the opening day of the weekend is too much.
"It's so difficult to say a number [on how much he'd have gone in qualifying with the normal amount of practice], but for sure that no doubt the more practice you have you [can work to] get all the fine details right," he told Motorsport.com.
"Especially Friday, you have the whole night between the sessions to look at things and learn about things from the car and driver.
"So I think with more practice, we'd have been a tiny bit quicker. I can't say a number, but honestly I think currently in a normal weekend, I feel like there's too much practice.
"Everyone finds their ways and set-ups and the optimal things in terms of driving and the car set-up, but if there would be a bit less practice, maybe some teams can get it right, some drivers can get it right and some don't.
"So I kind of like it with a bit less practice."
Follow us on Twitter @Planet_F1 and like our Facebook page.