Mercedes 'need to be honest with ourselves' after 'complete disaster' of a season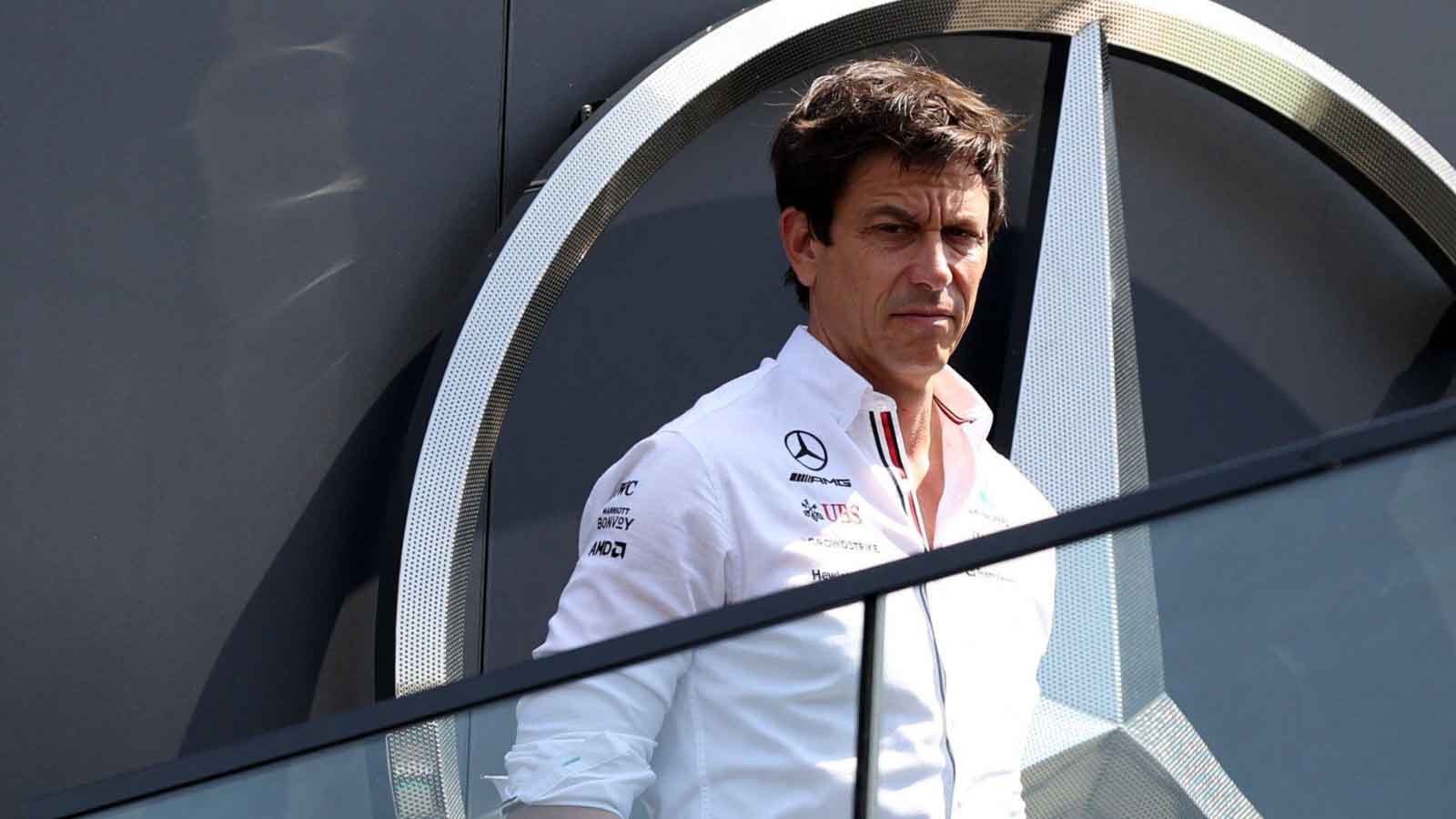 The higher ups at Mercedes have sought to temper expectations for 2023 by saying the team needed to be honest with themselves by the distance they still trailed the leaders.
After an unprecedented level of dominance, Mercedes' form fell away sharply in 2022 with the W13 proving to be arguably the most difficult car in the German manufacturer's F1 history.
They managed a solitary win, down from nine the previous campaign, and although they drew nearer to Ferrari and Red Bull as the season went on, the time they spent fixing their car was time lost in terms of developing 2023's edition.
With that in mind, the chiefs of the team have been trying to set a realistic expectation for what is to come as many fans will be hoping for a return to the form that earned them eight consecutive Constructors' Championships.
Technical director Mike Elliott said the team had to be "honest with ourselves" and that they needed to maintain a certain level of scepticism.
"I think the interesting thing is how we move forward from here," the 48-year-old said.
"I think we've got to maintain that scepticism and be honest with ourselves that we were behind at the end of the year and while I think we made good progress through the year and I'm really pleased with the culture I've seen, I'm really pleased with the attitude that has been putting every effort into moving forward, we will only see the return on that next year."
Toto Wolff agreed that 2022 felt like "the complete disaster of all seasons" but that there were positives to take from it.
"For me the perspective or the planning is not about short termism," the team boss said. "It's not about a race, even a season or two or five. I would like this team to constantly develop to be chasing for race victories and Championships every single year.
"But not taking it for granted, not having any sense of entitlement and if I hear us talking, it almost sounds like the complete disaster of all seasons but it felt like it. I think this is the right feeling.
"We finished third in the Constructors' Championship. We were very close to Ferrari, we won a race, we had 10 plus podiums, whatever happens at the beginning of next season, it's going to be another building block for the success of this team."
Considering the mighty drop in form, it would have been easy for fingers to start being pointed but Hywel Thomas, the managing director of Mercedes' Powertrains division, said that both factories in Brackley and Brixworth were united through the team's troubles.
"What I've seen this year in both factories is when things weren't going well, nobody turned on each other," he said. "Nobody was pointing fingers. Everyone was just going 'how do we get more performance in our part of the jigsaw? How do we get the car moving forward?'
"I also saw something which I think will help us an awful lot going forward, which is that in both factories, we trusted the process. We said we've got a process, we know how to develop a car, okay, we've learned something new so we need to adjust that process and we need to do something a bit differently.
"But inherently it's the right way of doing things. And I think that is something that's very powerful then from when when we did have the victory in Brazil, that we can look back at that and go 'okay, that process, that general way of doing things, is the right way.'"
Wolff did have some words of encouragement for the Silver Arrows fans, saying that they will "push flat out" to have the best possible result in 2023.
"[We are] trying to be as transparent as we can. I think it's also helpful to give our fans and followers a little bit more insight into how the season developed and panned out.
"Having said that, I hope that next year before Christmas, when we sit down, we have more positives to pick than this season. That would be nice.
"In any case, what we can promise is that all of us here in the two factories and with the support of Germany, we're going to push flat out to have the best possible result."
Read more: Lando Norris warned against becoming Max Verstappen's future team-mate