Wolff is being 'transparent with Valtteri and George'
Mercedes fans may have to wait to learn the team's 2022 line up, but Toto Wolff says behind the scenes he is being "transparent" with Valtteri Bottas and George Russell.
Heading into the second half of the 2021 season and Mercedes have confirmed just half of their 2022 line up.
The team announced back in July that reigning World Champion Lewis Hamilton would spend a further two seasons with the team, putting an end to rumours that the Brit was considering retirement.
His new deal means Hamilton will not only experience F1's brand new 2022 cars but will also have an opportunity to potentially race for 10 World titles.
"The thing is, we believe in each other," Wolff said of that deal in an interview with Gazzetta dello Sport. "We just extended this year's contract for two more."
But Hamilton's continuation doesn't guarantee that Wolff will remain his team boss for the full two seasons.
The Austrian insists he will continue with Mercedes as he is a shareholder of the team but says he wants to step away from the team boss role.
His successor has yet to be named with pundits predicting technical director James Allison could step up while Ian James, the current team principal at Mercedes Formula E team, could move over following Mercedes' decision to withdraw from the electric car series.
"As a shareholder I will always remain part of the team and I will always want to have the best management," Wolff said.
"If one day I feel that my contribution is no longer up to par, I will decide with the other shareholders my successor.
"It is evident that I will not live this life forever: in the office from Monday to Friday and then on the track on 23 of the 52 weekends. I've been doing it for nine years."
This season Hamilton is chasing his eighth World title, his seventh with Mercedes and his fifth in a row.
Asked if 10 was possible, Wolff replied: "First you have to win the eighth and the ninth. It's not obvious.
"Now we have to focus on the second half of the season and beat Red Bull."
But while Hamilton's future with Mercedes is secure, the same cannot be said of his team-mate, Valtteri Bottas.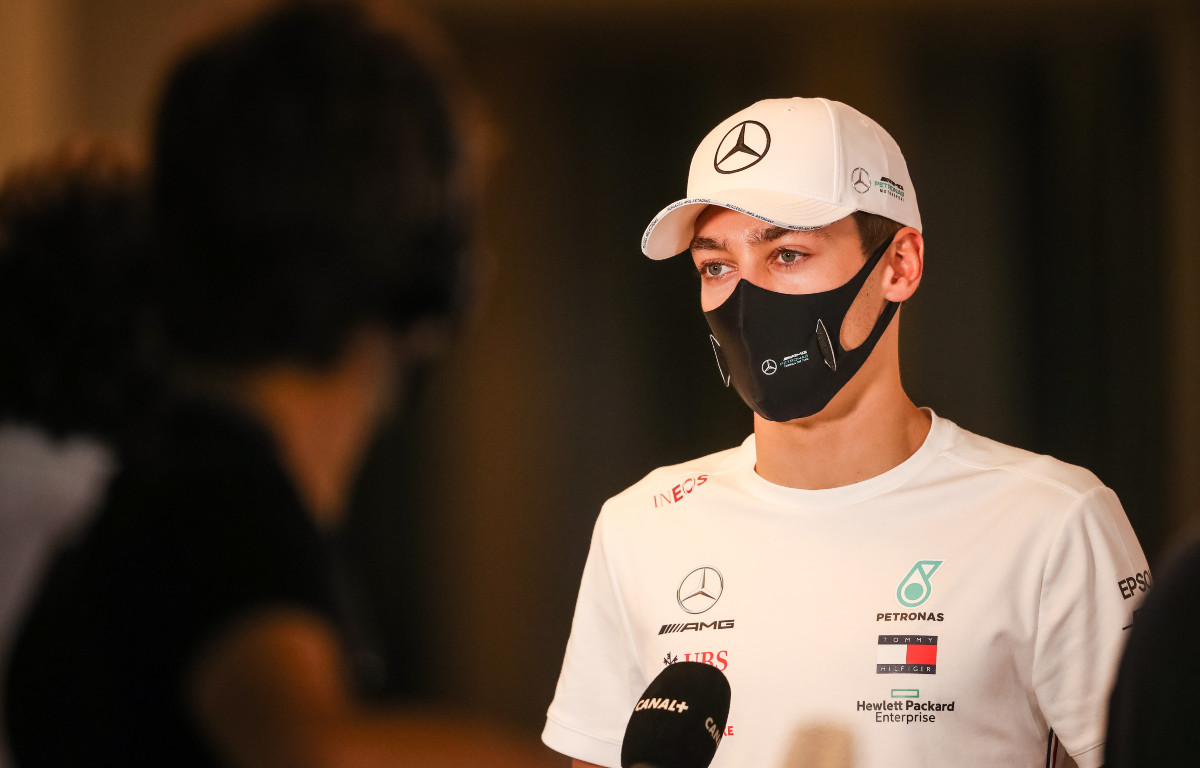 Check out all the latest Mercedes merchandise via the official Formula 1 store
Currently in his fifth season with the Brackley squad, Mercedes are considering a change for next season, bringing in junior driver Russell.
Wolff says he has yet to make his decision.
"We will decide very quickly," he said. "But the announcement [the timing of it] will depend on the circumstances.
"As long as we are transparent with Valtteri and George, we will be able to handle the situation. Because the hardest thing for a driver is not knowing whether or not he will have the seat."