Mercedes used triple-header to implement successful biofuel trial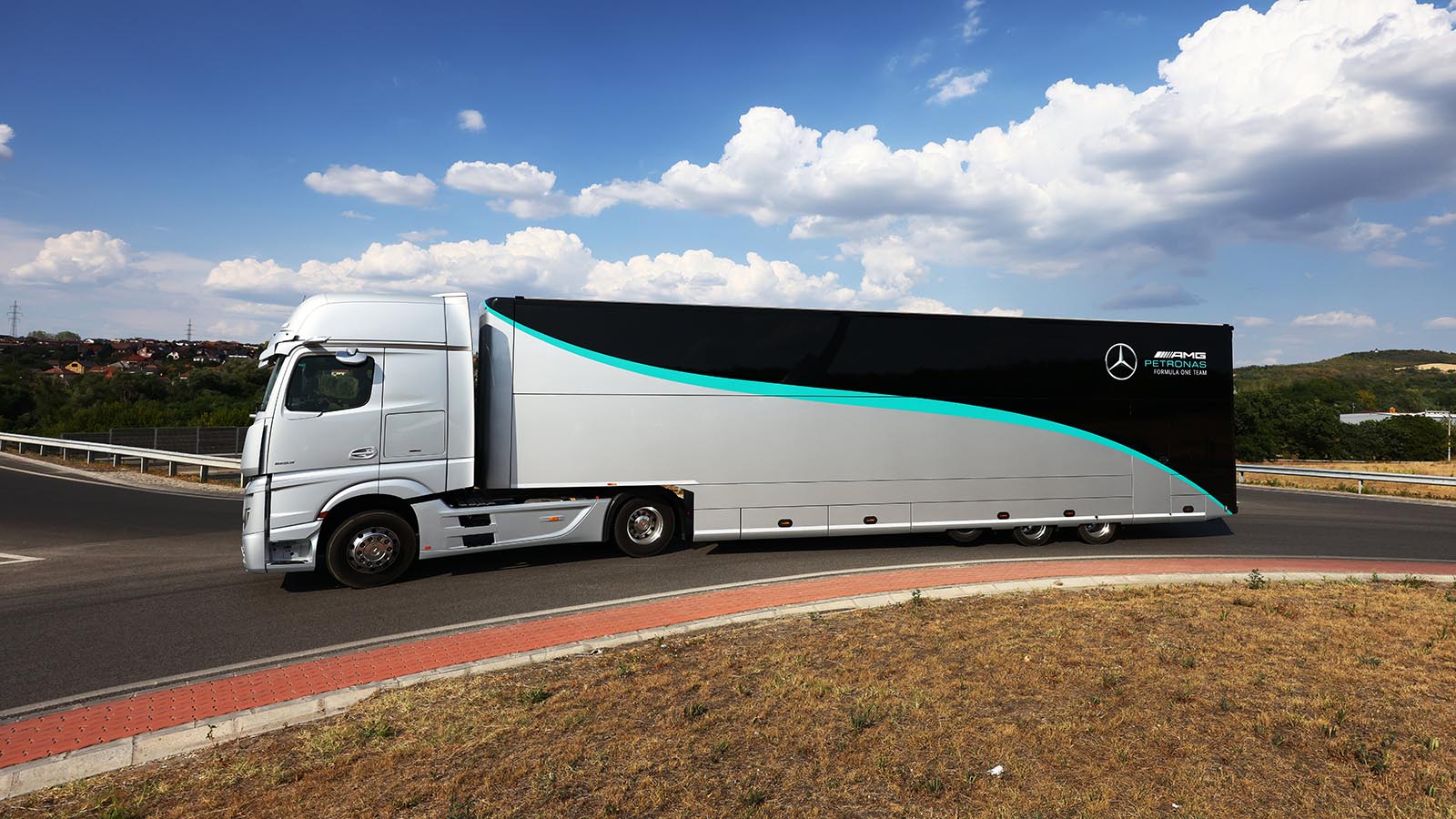 The Mercedes F1 team concluded the European season by carrying out biofuel testing in their road rigs while driving between races.
As the Mercedes team trucks crossed Europe during the final three races of the European calendar of the 2022 F1 season, the team took the opportunity to carry out a trial of using biofuels in their trucks.
16 Mercedes Actros Gigaspace lorries were filled up using HVO 100 biofuel for the road journeys between the Belgian Grand Prix at Spa-Francorchamps, the Dutch Grand Prix at Zandvoort, and the Italian Grand Prix at Monza.
The distance covered was 1400 kilometres in total, with all 16 trucks being sent on the trip as part of Mercedes' drive to reduce their C02 emissions and achieve a 'Net Zero' carbon rating by 2030.
The trial was designed to help Mercedes understand the level of carbon emission reduction from using biofuels, as well as being used as a trial run – Mercedes aim to maximise the use of sustainable fuels for all the European races in 2023.
Following the end of the triple-header, Mercedes have revealed the change resulted in the reduction of emissions down to 44,091 kilos of CO2 – reducing freight emissions by 89% over standard fuel.
Explaining the logistics of the trial, Mercedes revealed that an initial truck was tested using sustainable fuel to drive from Budapest back to Brackley in the UK after the Hungarian Grand Prix.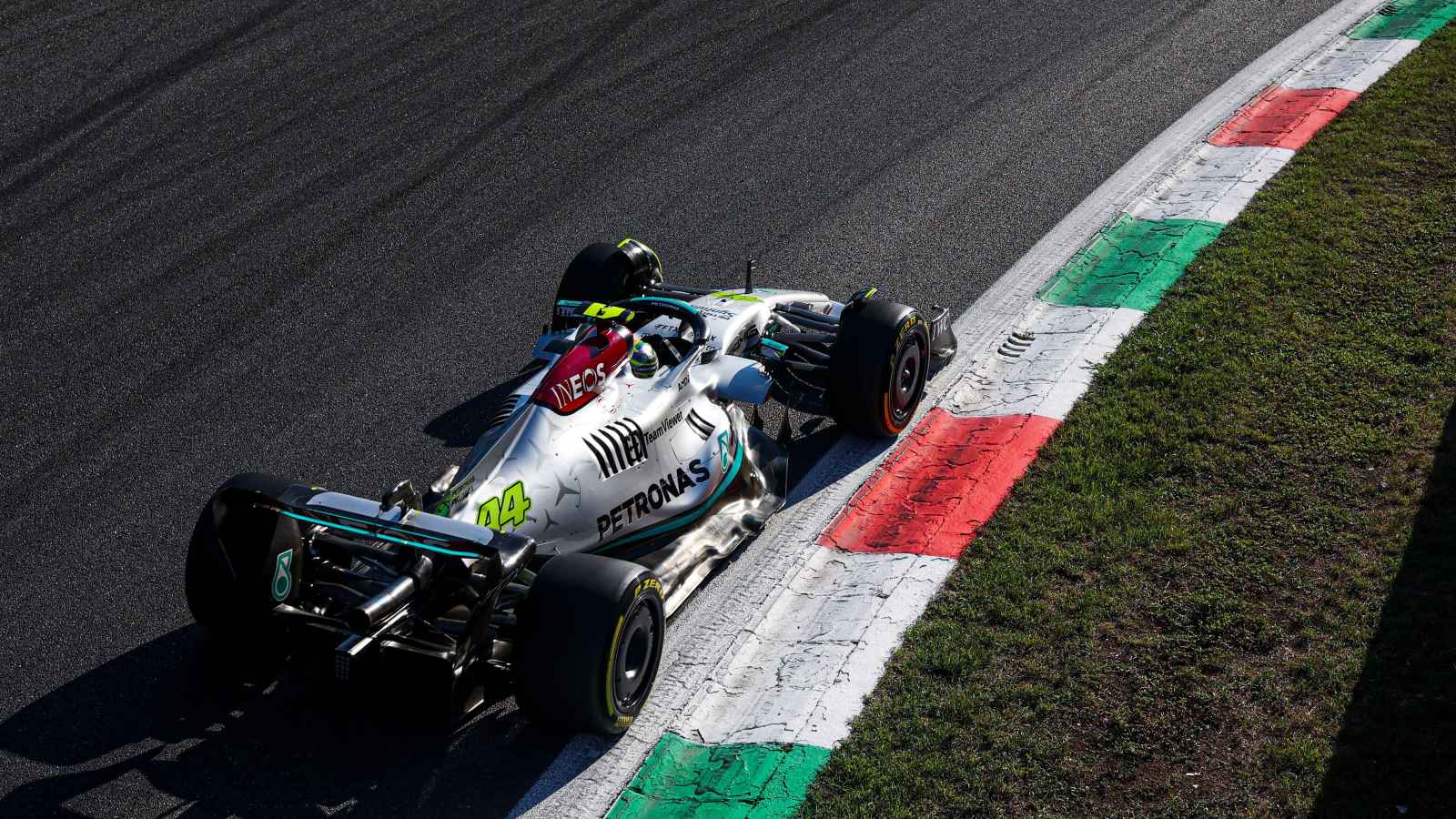 After this, 13 race trucks (which were already in Belgium) as well as three trucks coming from Brackley, used locally sourced biofuels to travel the 300 kilometres from Spa to Zandvoort, and then 100 kilometres from Zandvoort to Monza. Due to supply issues, the final 20 kilometres needed the trucks to refill with standard diesel.
Mercedes have committed to trying to operate more sustainably and recently announced an investment into Sustainable Aviation Fuel.
What is HVO 100 fuel?
The fuel used by the Mercedes Actros trucks is a 100% renewable product, fossil fuel-free, that is derived from vegetable oil, as well as waste oil and fat.
Hydrotreated Vegetable Oil, known as HVO 100, significantly reduces CO2 emissions, as well as NOx and particulate emissions.
Biofuels have already been introduced to F1, with the introduction of the E10 fuel in 2022, with the new power unit regulations for 2026 aiming for 100% sustainable fuels to be used.
"Sustainability is at the heart of our operations," said Mercedes boss Toto Wolff after the trial.
"Trialling the use of biofuels for our land freight is another example of our commitment to embed sustainability in every decision we make and action we take.
"We aim to be on the cutting edge of change and hope we can make the adoption of sustainable technology possible as we are all in the race towards a sustainable tomorrow."
Read More: The key takeaways from Mercedes second annual sustainability report