Mercedes provide latest W15 update with 'fundamental' developments in the works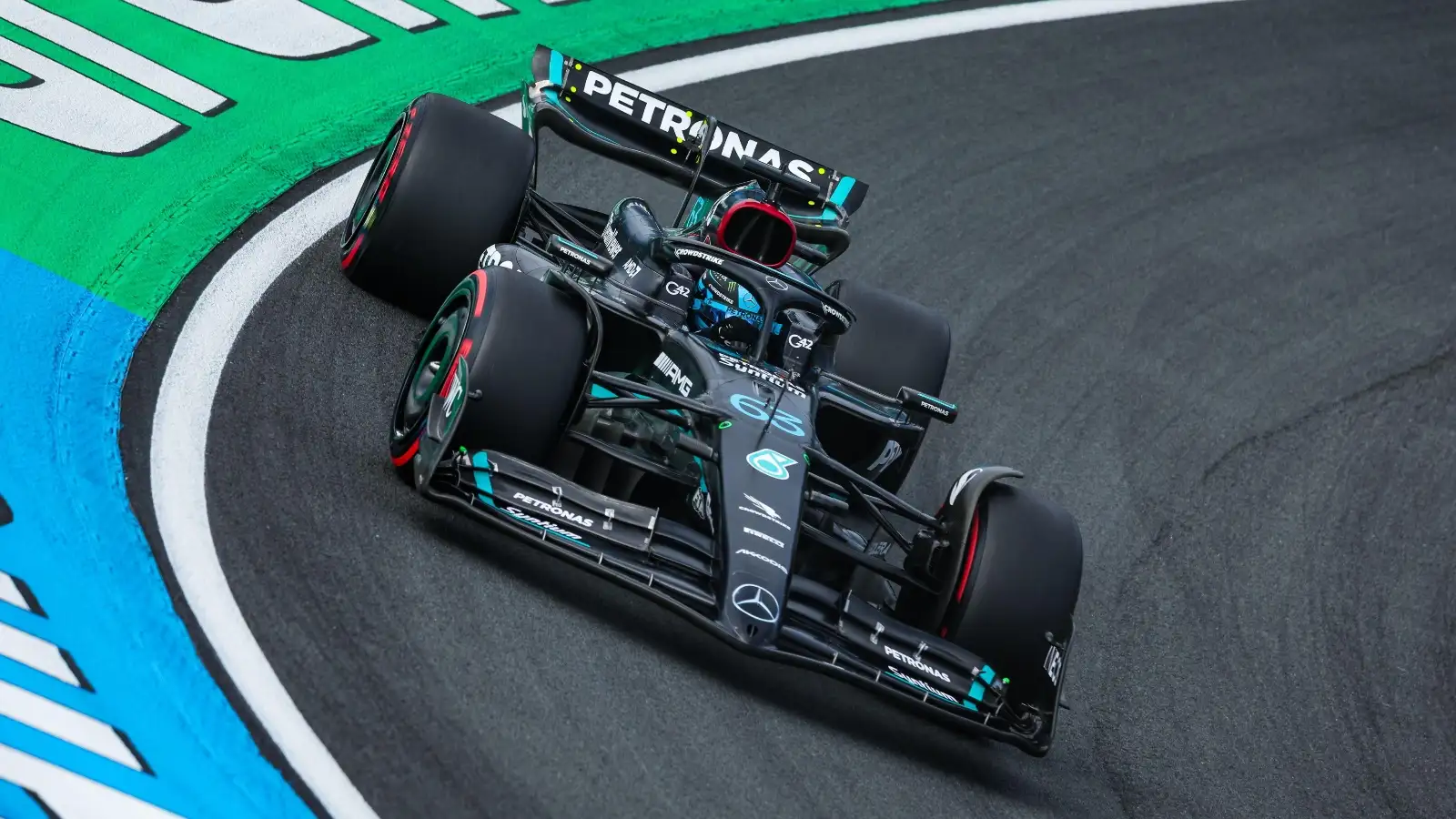 Mercedes have said they will use the winter months to make the "fundamental" developments on their 2024 challenger, the W15, and there are still upgrades to come this season.
Team principal Toto Wolff has previously hinted that the United States Grand Prix in Austin will be the location for the arrival of the final major upgrade package of the year on their car.
And Mercedes' head of strategy Rosie Walt has elaborated further, explaining that any further upgrades in 2023 will "directly feed" into developing next year's car, given the stability of the sport's regulations.
Mercedes provide update on W15 development as 2023 season heads into home straight
Mercedes are still locked in a tight battle with Ferrari for second place in the Constructors' Championship this year, with only 20 points separating the two teams with six races to go.
Both teams have said there are more developments to come on this year's cars, but attentions have already turned to how they will go about designing their cars for next season.
Mercedes have struggled to match Red Bull since the sport's widespread regulation changes at the start of 2022, with the hope being that the W15 can propel the Silver Arrows back into title-winning contention.
But regarding the development of next year's car, head of strategy Walt said there are still new pieces to come this season – though they will directly help Mercedes develop their 2024 challenger.
"This decision is never as black and white as it seems," Walt said in response to a question about the balance the team strikes between upgrading their current car or putting their resources into next year's challenger.
PlanetF1.com recommends
F1 2024 cars: What name has each team given their chassis for the 2024 season?
F1 schedule: When is the next race and where is it being held?
"Whilst we will have to use the winter to make more fundamental developments to W15, there are plenty of things we can do with the current car which will both make it faster and aid our learning and understanding to develop next year's car.
"That's what we've already been doing and will continue to do. So, the new parts we bring to the track do both; hopefully add performance and make the current car go faster, but they are all specifically targeted around areas where we need to further our understanding.
"The things we will learn from testing them this year will directly feed into the development of the W15.
"We also mustn't lose sight of the fact that we are in a tight battle for P2 with Ferrari and that position in the championship is really important to all of us.
"So, we have upgrades in the pipeline and will continue to be bringing them to the car."
Read next: Revealed: How McLaren have made one second per lap difference from Bahrain to Japan