How Mercedes upgrade could make Lewis Hamilton consider Ferrari 'mega offer'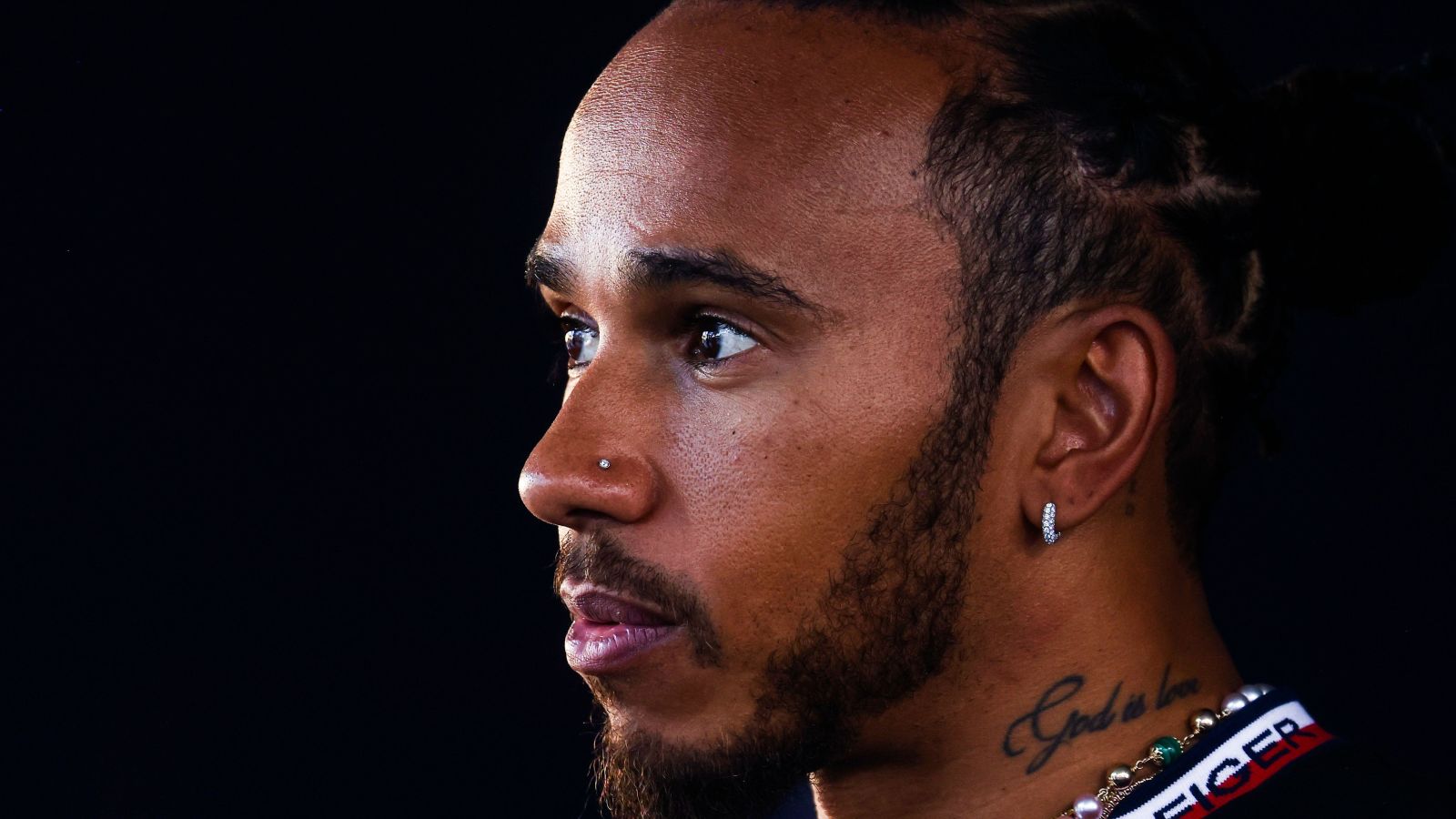 Peter Windsor, the Formula 1 commentator, fears Lewis Hamilton's motivation to keep racing could rapidly fade away if Mercedes' highly anticipated upgrade package does not meet expectations.
With seven World Championships and 103 grand prix victories to his name, Hamilton stands as the most successful F1 driver of all time but has endured a punishing time since being denied a record-breaking eighth title in highly controversial circumstances at the infamous 2021 Abu Dhabi Grand Prix.
As his Mercedes team struggled to get to grips with the new ground effect rules, Hamilton suffered the first winless season of his illustrious career in 2022 and has just one podium finish from the first five races of 2023. His Mercedes contract is due to expire at the end of the current season.
Having admitted to pursuing the wrong development path at the season opener in Bahrain, where Hamilton accused the team of ignoring his advice regarding the design of the W14, Mercedes are hoping to transform their fortunes with a heavily revised car set to appear for the first time at this weekend's Monaco Grand Prix.
Speaking via a recent YouTube stream, Windsor feels that the arrival of the new-look Mercedes could be a pivotal moment in Hamilton's relationship with the team he joined back in 2013.
And, in the event of the upgrade bring no tangible improvement, he believes only a change of scenery – specifically a big-money move to Ferrari – would convince the 38-year-old to continue.
Asked by a viewer to explain the reasons why drivers choose to retire from F1, Windsor began by discussing Hamilton's 2007 McLaren team-mate Fernando Alonso.
He said: "The last time [Alonso] was scratching around for an F1 drive he immediately decided to do Le Mans, the Indy 500 and all the other stuff and now he's back in Formula 1 again.
PlanetF1.com recommends
Four reasons why Lewis Hamilton to Ferrari rumours make zero sense
Mystery surrounds Mercedes upgrades ahead of Monaco Grand Prix
"Kimi [Raikkonen], likewise, it took him a while to try and stop, didn't it? Rallying, NASCAR still, all that stuff. Jenson Button's still dabbling in it.
"It varies. Quite often drivers overstay their time and they end up in uncompetitive cars, still in Formula 1 but not winning grands prix regularly. That wears you down and then you eventually decide to just go out the side door.
"Other times, like Jody Scheckter [and] Nico Rosberg, you win a Championship and you think: 'Right, been there, dome that, I'm out of here.'
"And then, other times, drivers like Lewis Hamilton defy all the odds and despite unbelievable success and all the things that come with that continue to sustain their sheer, raw love of driving and of competition and motivation and keep racing.
"I've speculated many times how long Lewis can continue to do that if he's not in a competitive car.
"I think we're almost getting to the point now that if this next Mercedes upgrade – revision, whatever you want to call it – doesn't produce, I'd be very surprised if Lewis is able to have the motivation to continue.
"The only thing that would keep Lewis going would be some sort of mega Ferrari offer, I would imagine."
Windsor's assessment comes after it was claimed that Ferrari are preparing to offer Hamilton £40million to join the Scuderia next season, with Mail Sport reporting president John Elkann is in "close contact" with the British driver.
The report suggests "several well-placed sources in the UK and Italy" have confirmed that a move for Hamilton is under serious consideration, with Ferrari's preferred option to partner Hamilton with Charles Leclerc, widely seen as the driver most likely to eventually succeed the seven-time World Champion at Mercedes.
At the recent Azerbaijan GP, Mercedes boss Toto Wolff admitted Leclerc must register on the team's long-term radar having claimed 19 pole positions and five victories since arriving at Ferrari in 2019.
With rumours persisting since last year that Leclerc already has a pre-contract agreement in place with Mercedes, Leclerc himself was cagey when asked in Baku if he had held discussions with the eight-time Constructors' Champions.
"No, not yet. Not at the moment," he said.
On Monday, a report by the respected FIA-accredited reporter Giuliano Duchessa for Italy's Formu1a.uno claimed Leclerc has opened talks about extending his Ferrari contract – due to expire at the end of 2024 – following "mutual assurances" between the driver and Mr Elkann following the team's sluggish start to the new season.