Goodbye zero-pods! First image of new Mercedes W14 leaks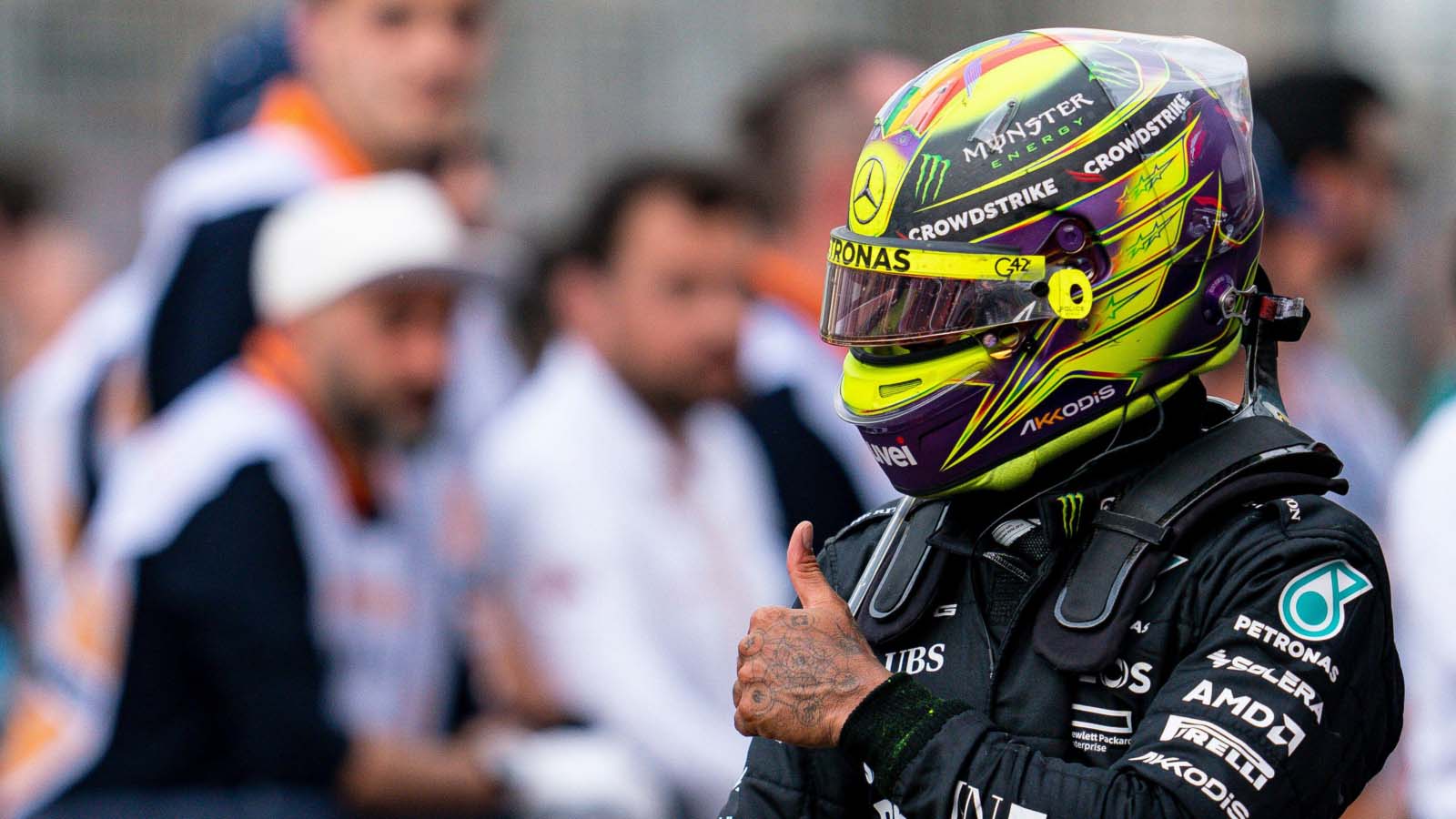 The updated Mercedes sidepod has been pictured for the first time ahead of a major upgrade package for the Monaco Grand Prix.
All eyes will be on the Mercedes garage as the F1 world descends on Monaco this weekend as the Silver Arrows prepare to unveil their heavily upgraded W14.
Described by some parties as a B-spec car, the updated model was suspected to do away with Mercedes' infamous zero-pods and those suspicions have been confirmed with an early image leak.
F1 journalist Albert Fabrega tweeted a picture of the updated Mercedes car featuring a sidepod looking much more similar to that of championship leaders Red Bull.
Primera imagen de los muevos pontones de Mercedes.

First image of the new Mercedes sidepods. #f1 #MonacoGP pic.twitter.com/su38hzjeDN

— Albert Fabrega (@AlbertFabrega) May 24, 2023
The upgrades are expected to be a turning point for Mercedes as the eight-time Constructors' Champion ditches the concept that has given them so many headaches since the start of 2022. Buoyed by a win in Sao Paulo, Mercedes continued with the concept into 2023 but quickly realised their mistake and began work on a different design.
The team had initially planned to unveil the upgraded W14 at Imola but have been forced to do so at this weekend's Monaco Grand Prix following the cancellation of the Italian race.
Team boss Toto Wolff has warned that the upgrades will not be "a silver bullet" but hopes that it gives them a platform to build on.
"It won't be a silver bullet; from my experience, they do not exist in our sport," the Austrian said. "We hope that it gives the drivers a more stable and predictable platform. Then we can build on that in the weeks and months ahead.
"F1 is tough competition and a meritocracy. We are not where we want to be but there's no sense of entitlement. It's just about hard work to get us to the front."