Mercedes upgrades could have George Russell reassessing bold Red Bull prediction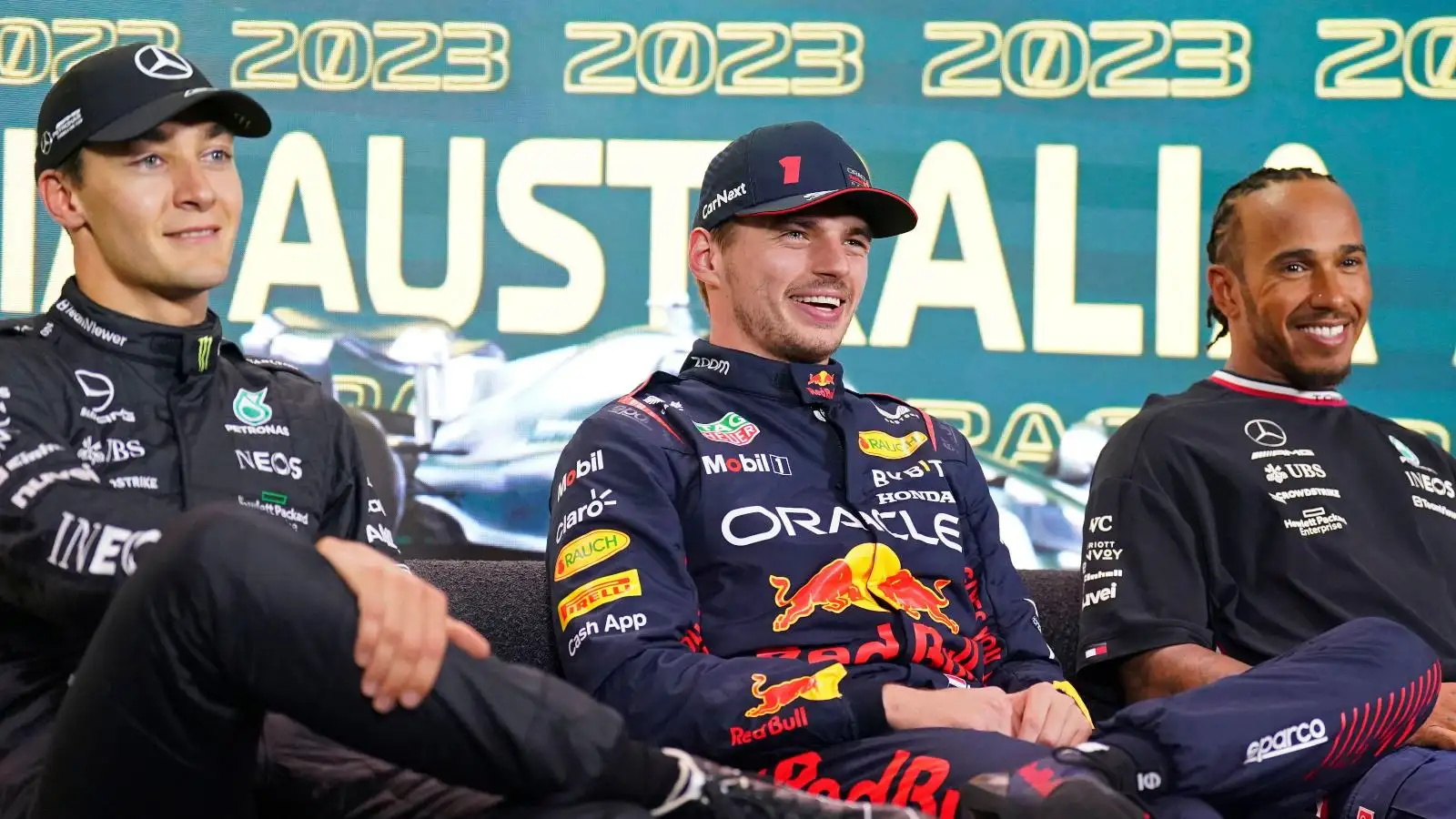 George Russell has rowed back on his claim that Red Bull should win every race this season, saying it was "in the heat of the moment."
Following the season opener in Bahrain, Russell made the bold prediction that Red Bull would win every race of the 2023 campaign, such was their advantage.
While Russell has so far been proven correct with Max Verstappen winning two of the opening three grands prix and Sergio Perez winning the other, such a claim still seems premature with plenty of teams expected to bring significant upgrades at the next few races.
One of those teams is Mercedes who will unveil a major package at the race at Imola and Russell said that they will have a better gauge of their performance then, admitting he may have been a little hasty with his earlier prediction.
"Obviously, after a frustrating qualifying, like the one we had in Bahrain, you say some things in the heat of the moment," Russell said as per Motorsport.com.
"I do still think Red Bull are a class ahead of everybody else and for sure, Lewis [Hamilton] and I got the most out of it [in Australia qualifying.]
PlanetF1.com recommends
Aston Martin set 'magical' target for long-awaited Fernando Alonso victory
'Safety Car end should've happened when Lewis Hamilton was robbed in Abu Dhabi'
Toto Wolff confirms 'layout' of Mercedes W14 'will change' at Imola
"By the sounds of what Max is saying, there was probably still a little bit more in the locker [for Red Bull].
"We're talking that three tenths, is a little bit. Normally, they're a second ahead. Now, they're three tenths ahead. That's still a huge amount in the world of F1.
"We're not going to give up, we're going to keep on pushing.
"Right now, we'll have to reassess [the claim] when we bring some upgrades to the car.
"That will be the first time when we truly know if they work as we expect and if we can fight them. But yeah, why not?"
The Imola package is expected to be one of a few major ones for Mercedes this season and CEO and team principal Toto Wolff explained that it bring changes to the "layout" of the W14.
"I don't want to change the goals yet," he told the Italian edition of Motorsport.com. "I always want to think that we are here to fight for a world championship, even if it doesn't seem realistic.
"We are only at the beginning, and I want to keep the team motivated to do the best possible job. There are many innovations in the pipeline, the layout of the car will change at Imola and we will see what this step entails."