Valtteri Bottas need not worry that he'll be out of a race seat next season with former driver Marc Surer confident the team won't drop the "loyal" and "good" second driver.
Bottas found himself with a new team-mate for Sunday's Sakhir Grand Prix, partnering Mercedes junior George Russell after Lewis Hamilton tested positive for Covid-19.
Going into the weekend adamant that it was not a "showdown" for a race seat, Bottas lost the Friday practice battle but won qualifying, although only just.
As for the race, he finished one position ahead of Russell but ultimately lost that fight as well with the Brit forced to pit four times to Bottas' two as he twice robbed of the victory.
It has led to some speculation that Mercedes may be questioning its 2021 line up, wanting Russell instead of Bottas as Hamilton's team-mate.
Surer says he doubts that's the case.
"Russell's performance was as expected and not a surprise," the former driver told Formula1News.co.uk.
"If you look back at his career in Formula Three and Formula Two and even in the Williams, he was showing his talent. And now, in the best car, he proved that he's a super talent.
"But I think Mercedes is not the kind of team that would drop a driver.
"I think Bottas lost a bit of confidence since Turkey when he performed very bad and all of these two weekends at Bahrain he was not himself.
"He was always making mistakes, I think he's underperforming."
He added: "So, as I know Mercedes, I don't think they will drop a driver just because he is underperforming for a moment, because they know he is a loyal, good second driver for Lewis Hamilton."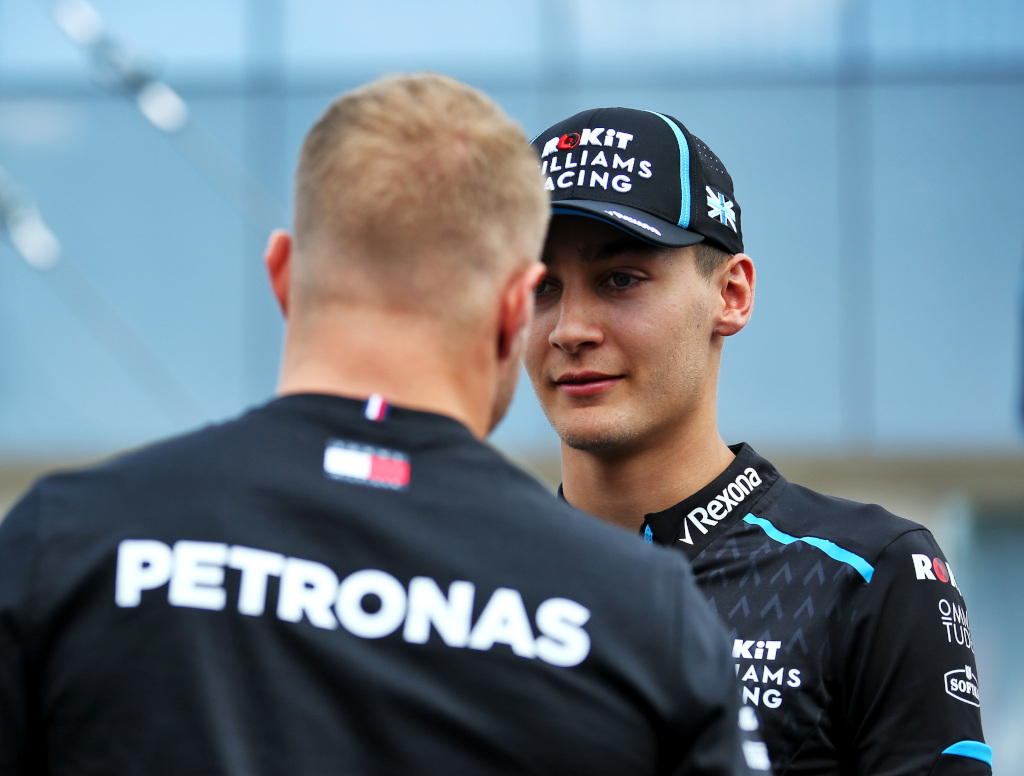 Get your hands on the official Mercedes 2020 collection via the Formula 1 store
Mercedes' decision to retain Bottas alongside Hamilton may have little to do with the team and more to do with who its lead driver would prefer as his team-mate.
Potentially strolling to an eighth World title next season, Surer doesn't believe Hamilton would want someone like Russell taking points off him in the title fight.
"And this is the point," he continued.
"I don't think Lewis wants a driver like Russell next to him, as it will make his life difficult.
"He will probably steal points [from him] and will not be such a nice team-mate when he wants to win his eighth F1 title.
"So I think nothing will change and Russell will have to wait one more year to join Mercedes."
Follow us on Twitter @Planet_F1 and like our Facebook page.