Mercedes explain why Bottas held up Hamilton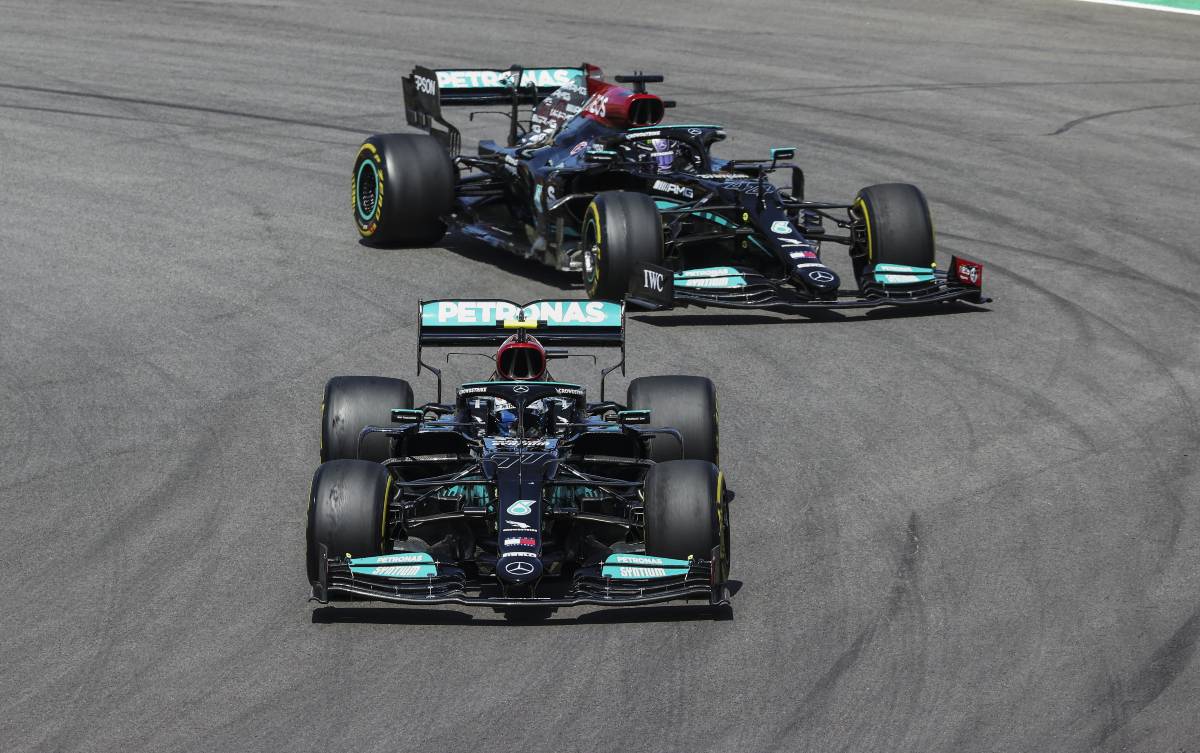 Mercedes have offered an explanation for why Lewis Hamilton had to force his way past Valtteri Bottas after team orders were issued in the Spanish Grand Prix.
They say it was down to an absence of DRS at the ideal time rather than unwillingness on Bottas' part to move aside.
Hamilton, on a two-stop strategy, was chasing Max Verstappen for the win at Barcelona, running third on the road with much fresher tyres than the duo in front of him.
Bottas, in second, was instructed not to hold up his team-mate on lap 53 of 66 but rather than allowing Hamilton to breeze past, he made him execute an authentic overtaking manoeuvre.
After the Briton had gone on to take victory, Bottas admitted he "definitely could have let him by earlier…I'm not here to let people by, I'm here to race".
Check out all the latest Mercedes merchandise via the official Formula 1 store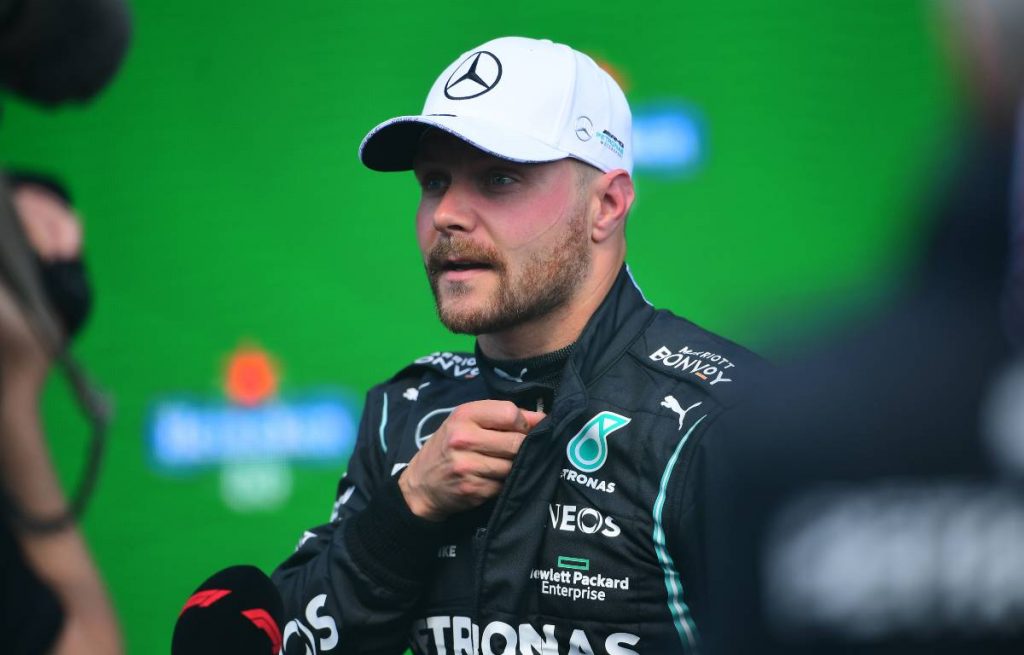 But Mercedes said there was a different context involved, based upon DRS and what the Finn needed to do in his own personal battle with Ferrari's Charles Leclerc – who eventually finished 28 seconds behind him in fourth.
"Valtteri is in his own race. One of the things we said to Valtteri was try and build this gap to Leclerc, although their lap times were starting to get more similar as Valtteri's tyres were wearing out," said Andrew Shovlin, Mercedes' trackside engineering director, in the team's race debrief.
"So he was trying to push as fast as he can. He then got the message not to hold Lewis up and he would have been able to let him go by much more easily if Lewis had got DRS the lap before they actually passed.
"Now, Lewis was within 1.01 seconds of Valtteri. So only one hundredth of a second from getting DRS and if he had, it would have been much easier for Valtteri to let him go on the straight.
"Unfortunately, when Lewis is a second behind, Valtteri would lose around two seconds if he just backed up to let him go. It was really that balance between his own race and Lewis' race that led to the loss there.
"But reviewing it, given Valtteri's tyres had run out shortly after that, given he had to overtake the Ferrari on track anyway, we would have probably triggered it earlier, brought Valtteri in for a new set, he would have passed Charles relatively easily and that situation would have meant Lewis lost less time and, importantly, Valtteri would have lost less time."
Follow us on Twitter @Planet_F1, like our Facebook page and join us on Instagram!