Mercedes technical director James Allison said the team had been working since 2017 to create a challenger like the W11.
The Silver Arrows have dominated Formula 1 since 2014, winning every Drivers' and Constructors' Championship on offer, though in 2020 that dominance arguably reached a new level with the W11.
The fastest and perhaps best all-rounded Formula 1 challenger of all time, Lewis Hamilton was able to take a seventh World Championship ahead of Valtteri Bottas, while Mercedes' haul of 573 points saw them win the Constructors' Championship by 254 points ahead of Red Bull.
In particular the W11 eliminated Mercedes' traditional struggles in slow corners, but this was an issue which the team first started looking into a fix for back in 2017.
"The eradication of this weakness did not only happen last winter," Allison told Auto Motor und Sport.
"We have been working on it since 2017. The 2017 Mercedes was impressive in fast corners, but a bit embarrassing in slow ones. It has been a gradual process to get to where we are now.
"Already the 2019 car was very balanced in all types of corners in the race. The key was to understand how the tyre develops grip on the asphalt, depending on the type of asphalt, the downforce, the tyre temperature and the rubber compound.
"The downforce comes from the aerodynamics, the mass of the car, the weight transfer, how springs, bars and dampers are tuned. Aerodynamics never works the same. It depends on the position of the car. How it rolls in the corners, how it leans forwards and backwards, how much the front wheels are turned in, the ground clearance.
"This matrix is the basis for the aerodynamic map. It shows how the front and rear downforce changes as the car goes through a corner. The trick is to always keep the front and rear downforce as high as possible, depending on the type of corner. This is what we have been focusing on for the last three years.
"We have found a way in which the aerodynamic platform works in such a way that the tyres are happy, the front ones don't wear out before the rear ones or vice versa. That has improved us in the slow corners, and that's where most of the lap time is.
"What have we given up for that? The peak of downforce in fast corners on tracks where the main aerodynamic load is on the front tyre. We don't fly there like we used to, but we are still good enough."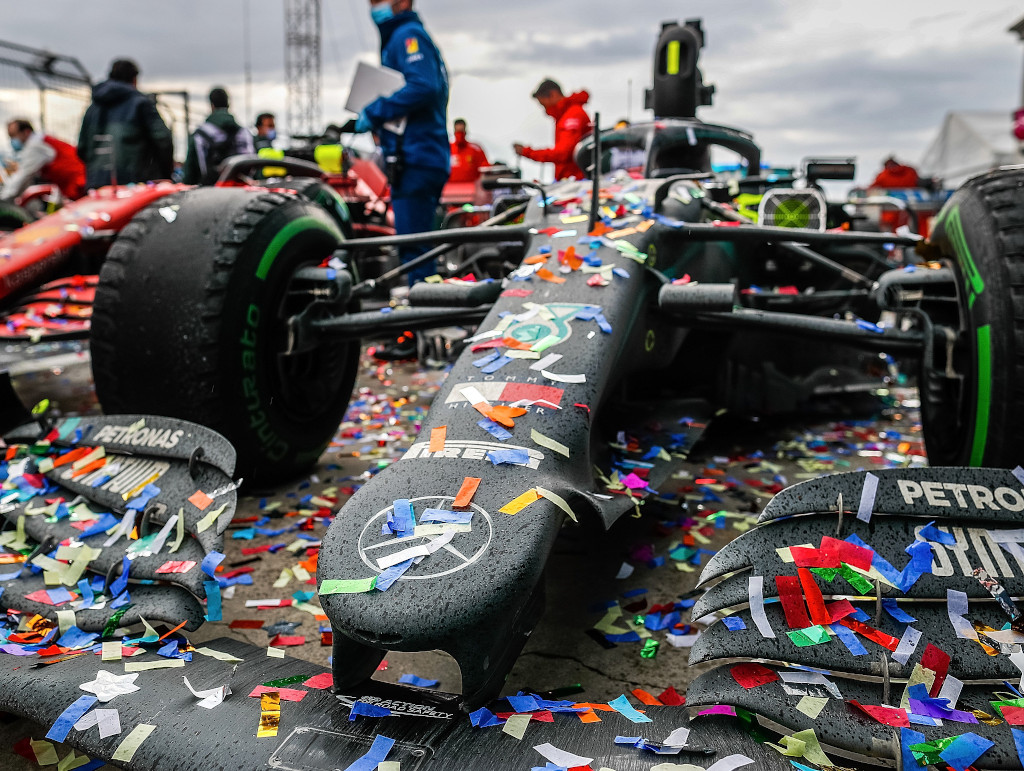 So, the W11 was Formula 1 perfection right? There can't be any weaknesses left.
"More downforce, more power, slightly better balanced between a lap and the race distance," Allison replied.
Follow us on Twitter @Planet_F1, like our Facebook page and join us on Instagram!