Mercedes still pushing on with car updates until end of F1 2022 season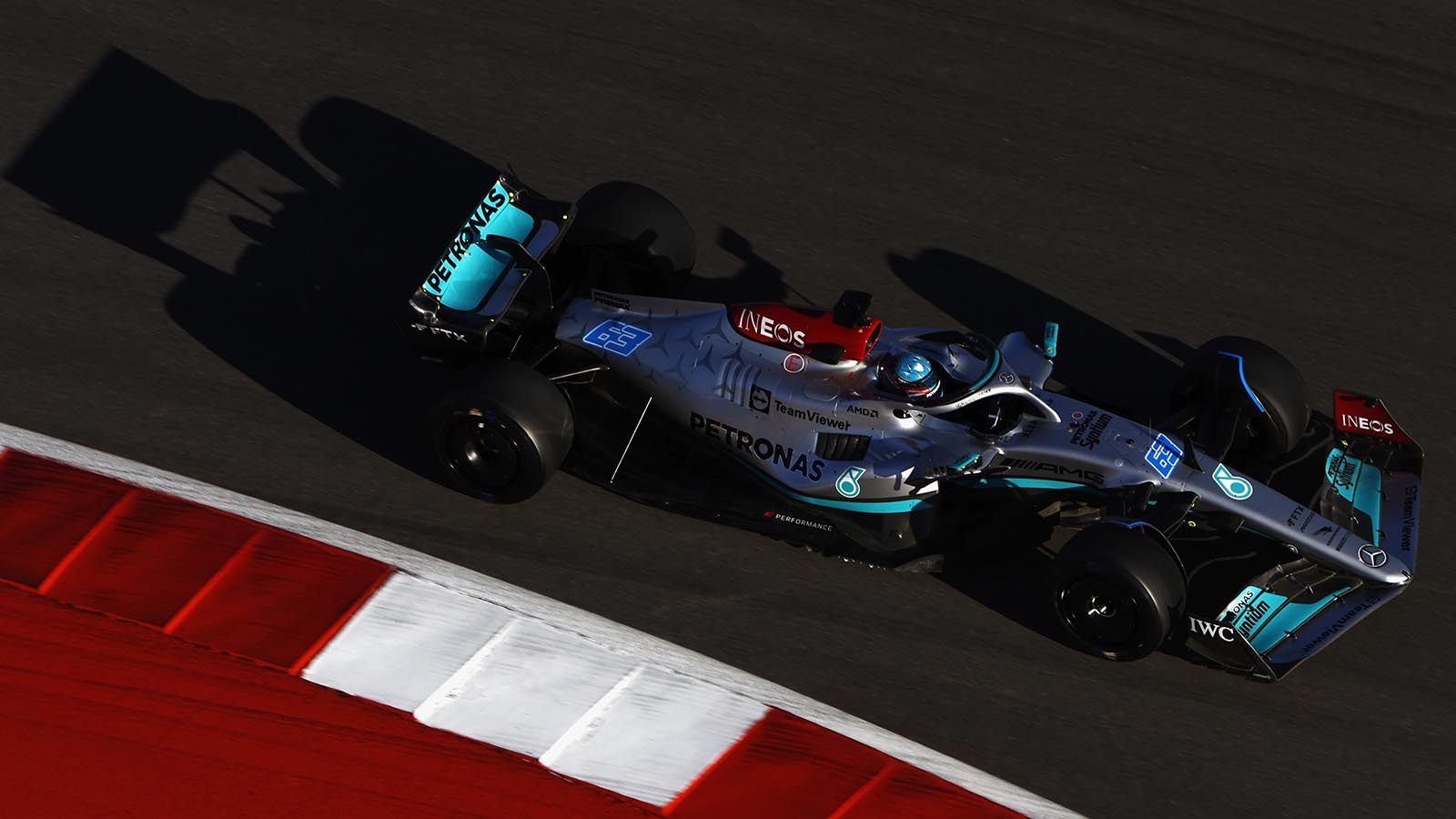 The 2022 season may not have brought Mercedes anywhere near to the levels of success they were hoping for, but there is no sign of them closing up shop early. 
The Silver Arrows are running out of time to secure a first race win of the season, just three race weekends to go before Lewis Hamilton and George Russell can finally wave goodbye to the very unpredictable W13.
The introduction of a new front wing generated a lot of attention in the paddock at the United States Grand Prix, with chatter about the legality of it soon following and suspicions were raised further when Mercedes decided not to run it.
But the team have a valid reason as to why the new front wing wasn't used and are planning to introduce it this weekend instead ahead of the Mexican Grand Prix.
The new front wing is the last major update to come from Mercedes this season, but that doesn't mean that is the end of the development plan.
"It was a lot of hard work that went into bringing that update to the track and that is our last major update," Mercedes' trackside engineering director, Andrew Shovlin, confirmed in the Silver Arrows' latest debrief.
"But, there are always a string of new parts, smaller parts that we are looking at either to get a small gain in performance.
"A lot of it at this stage of the year is about learning for next year so some of those test parts are really just trying to understand some of the development direction we want to go in.
"So, like I said it is the last major update but it won't be the last change to the car."
Mercedes have a remote chance of leapfrogging Ferrari into second place in the Constructors' Championship before the season is all said and done, but settling for third would give them more wind tunnel time to develop W14.
Motorsport strategy director James Vowles, though, has said that won't be the plan.
"Our goal is clear: We are here to fight Ferrari and take second place by the end of the Championship.
"It's a tall order where we are on points now, we've got over 50 points deficit that we have to overcome in the next few races but we are here to pick up everything we can towards the end of the year and learn more importantly about where we need to be next year.
"I mean, ultimately we don't want to be finishing second or third but certainly third for us just be nothing, the ATR would be a small consolation price relative to the gain of being second in this year's championship."
Read more: Lewis Hamilton has stopped 'the changing of the guard' at Mercedes