'No set-up in the world makes a Red Bull out of the W13'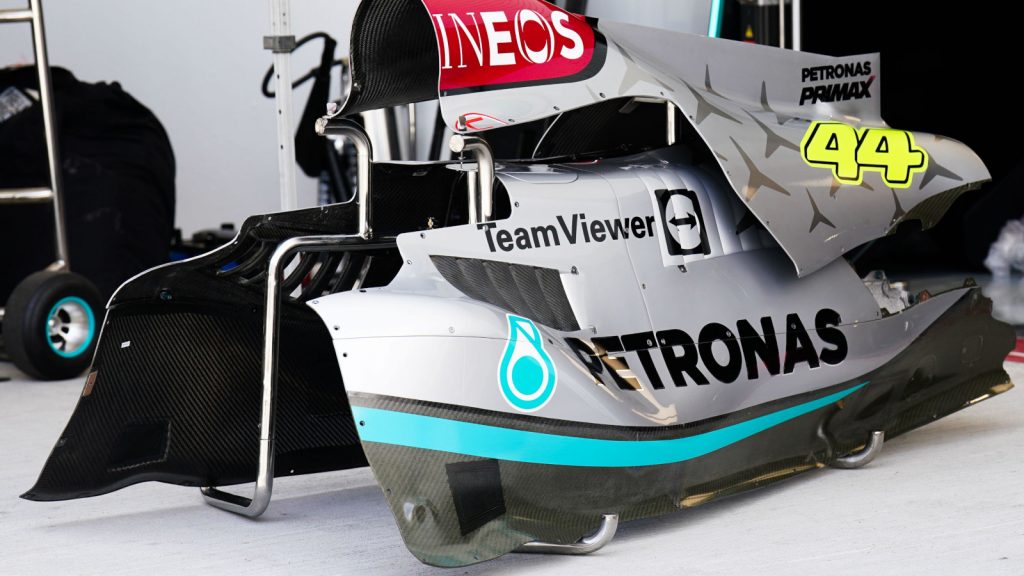 "No set-up in the world" will turn Mercedes' W13 into a Red Bull or even a Ferrari, with the car likened to an "onion" in an Auto Motor und Sport report.
Although Mercedes matched their best result of this season at the Canadian Grand Prix, Lewis Hamilton crossing the line in third place with George Russell fourth, even that wasn't met with much optimism as the team doesn't know what's coming next.
In one weekend alone their W13 bounced from being a "disaster" to a podium finisher.
George Russell said after Montreal that he has "no idea" what to expect from the car, "We will solve one [issue] and then fall into another trap again."
As one team member put it it to Auto Motor und Sport: "It's like an onion. You peel off a skin and there's another skin underneath."
In the past four races Mercedes have gone from minimal porpoising in Barcelona, to bouncing in Monaco, extreme bouncing in Azerbaijan and then lowered all that to "2G or 3G at most" of bouncing.
In fact the team believes they have fixed the porpoising only to be hit by bouncing.
"Our hope was solve the bouncing, lower the car 20 millimetres, and it's a rocket", an engineer told the German publication. "Then came the touchdown on bumpy routes and with it a new problem area."
It has left Mercedes scratching their heads as to what next.
Michael Schmidt reports that 'at the moment Mercedes does not have a constructive solution to make the aerodynamics more stable for a larger set-up window. That's why all possible experiments with the car set-up are carried out on practice Friday in order to find the best compromise.'
But even that, Mercedes fear, won't be enough to challenge Red Bull or Ferrari just yet.
"Our performance at the moment only depends on the set-up," said the team, "but no set-up in the world makes a Red Bull or Ferrari out of this car."
With 188 points on the board, Mercedes are third in the Constructors' Championship, 116 points behind championship leaders Red Bull but only 40 adrift of Ferrari.
Are Mercedes truly on road to recovery?
Porpoising issues have prevented Mercedes from being title contenders this season.