Mercedes 'within a whisker of fighting' for first win, but Red Bull have the 'edge'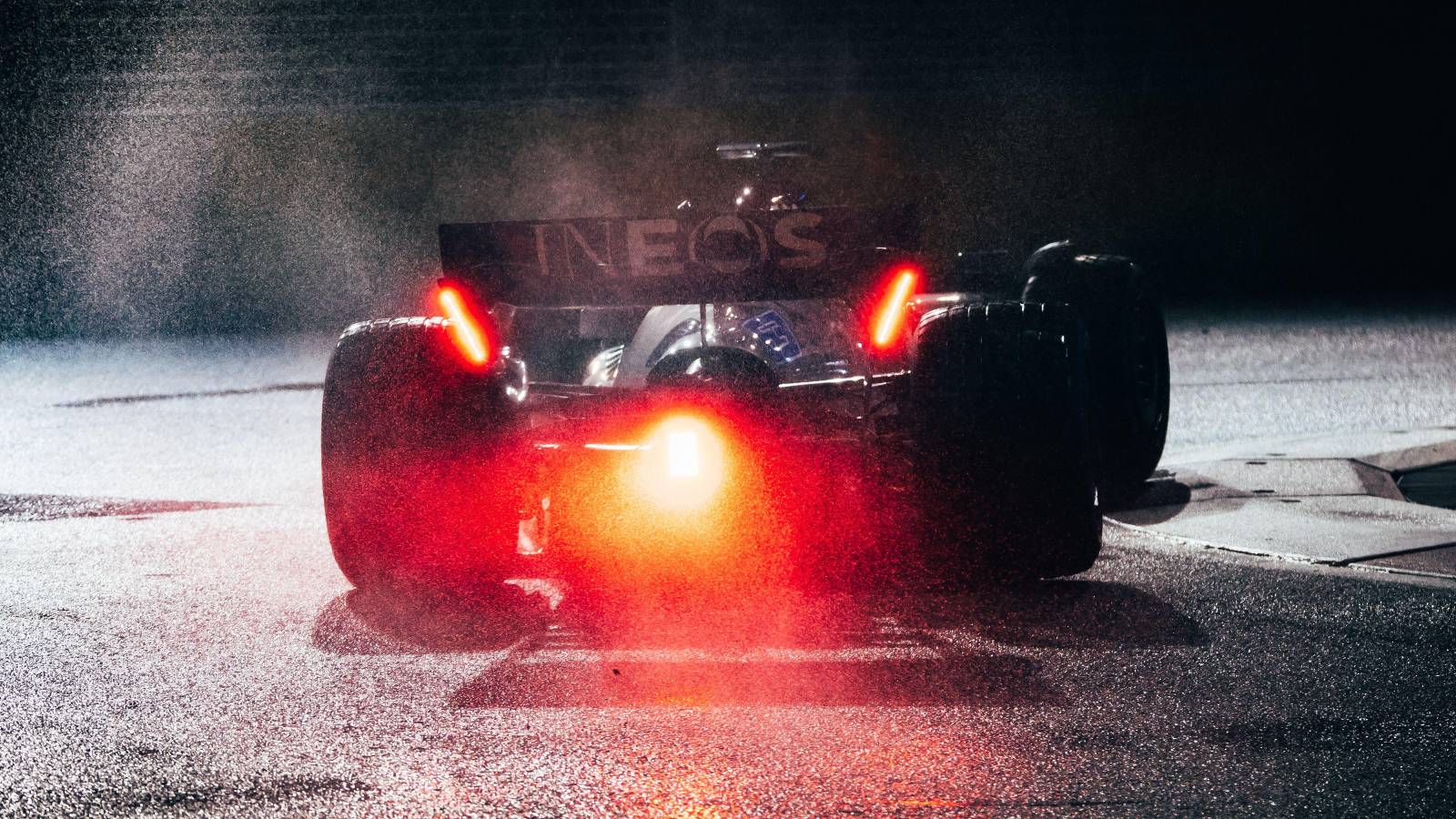 Mercedes are "within a whisker of fighting" for what would be their first win of this season, that's according to chief strategist James Vowles.
Although Mercedes began this season on the back foot, the team dealing with an "onion" of a car that unveiled one problem after another, of late they've taken strides forward.
In the back half of this season, Lewis Hamilton and George Russell have on five occasions finished runner-up to Max Verstappen allowing Mercedes to close the gap to Ferrari to just 40 points.
More encouraging is that Hamilton was by far Verstappen closest challenger in Austin and again in Mexico.
At the United States Grand Prix he crossed the line just five seconds down on the reigning World Champion, while in Mexico he kept Verstappen honest throughout the opening stint before his tyre strategy cost him.
Vowles firmly believes Mercedes are almost there, that first win within touching distance.
"In terms of Red Bull," he said, "they still hold the edge relative to us.
"I don't think it is quite the three tenths they out-qualified us by [in Mexico], but it will be a few tenths across the next few races.
"We are getting closer and closer, compared to where we were at the beginning of the season where at times we were struggling to get out of Q1 or into Q3, to where we are now which is we are within a whisker of fighting for our first win.
"We have moved forward.
"In Brazil it's a track that both of our drivers have typically gone well at and it is a sprint race where we can pick up more points. And when you have a car within a few tenths of your competition you can make things happen."
He is, however, expecting Ferrari to be closer than they were in Mexico.
The Scuderia had a wretched time at the Autodromo Hermanos Rodriguez where they are said to have turned down their engines as they couldn't deal with the high altitude of the circuit.
"Ferrari won't be that far back and away from us as they were in Mexico," Vowles added. "They will be closer in Brazil and Abu Dhabi and it will be a very close fight between our two teams."
A helping hand from Mother Nature?
There's nothing like a bit of rain to change the course of a grand prix weekend, just ask George Russell how his 2021 Belgian Grand Prix panned out.
And rain is what this year's Brazilian Grand Prix is set to offer, in buckets.
Heavy rain is forecast from Thursday through to late next week with not a single dry session on the cards.
There will be rain during Friday evening's qualifying, rain for Saturday's sprint race (with a bit of thunder and lightning to add to the atmosphere) and rain in the grand prix, too.
And, who can forget the 2003 Brazilian Grand Prix?
That year six drivers, without any respect given to the reputation, aquaplaned off the track as Formula 1 built arguably its most expensive parking lot ever. Michael Schumacher's name amongst those.
The drama wasn't over as Mark Webber had a debris-shattering crash on the start-finish section, Fernando Alonso ploughed through it, and the race was red flagged with Kimi Raikkonen declared the winner on countback only for that to be overturned days later with Giancarlo Fisichella the winner.
The rain at Interlagos can lead to chaos, and a touch of chaos could help Mercedes this weekend.
Read more: Cost cap will stop Ferrari running 'full beans' in Brazil, says Damon Hill