Mercedes may have romped to 11 of this year's 13 race wins but Toto Wolff says he "worries" about what Red Bull and Max Verstappen will do next season.
This year's championships belong to Mercedes.
While the team wrapped up the Constructors' title at Imola with a 1-2 result, they are also on course for the Drivers' crown with only Lewis Hamilton and Valtteri Bottas still in the running.
Verstappen's DNF at the Emilia Romagna Grand Prix meant he stayed on 162 points, 120 behind championship leader Hamilton with only a maximum of 104 still in play.
But while 2020 is Mercedes' season, Wolff says he is worried that Red Bull could pose a threat next season.
2021 will be Honda's final year in Formula 1 with the Japanese manufacturer vowing to throw everything it can towards Red Bull's title fight.
"We always worry," Wolff told Motorsport.com when asked if he was wary of a Red Bull attack in 2021.
"You can say that this season was probably our strongest and with the biggest gap, but there was rarely more than three cars in front.
"Max is also doing a fantastic job. He's probably driving better than the car is actually capable of bringing.
"It's like a deja vu every single weekend where you have these three amigos out in front and he's just clinging on with his finger tips to the Mercedes.
"Therefore next year, Honda is going to give it a big go I guess in the last season, and everybody at Red Bull is going to be motivated. Last but not least, Max."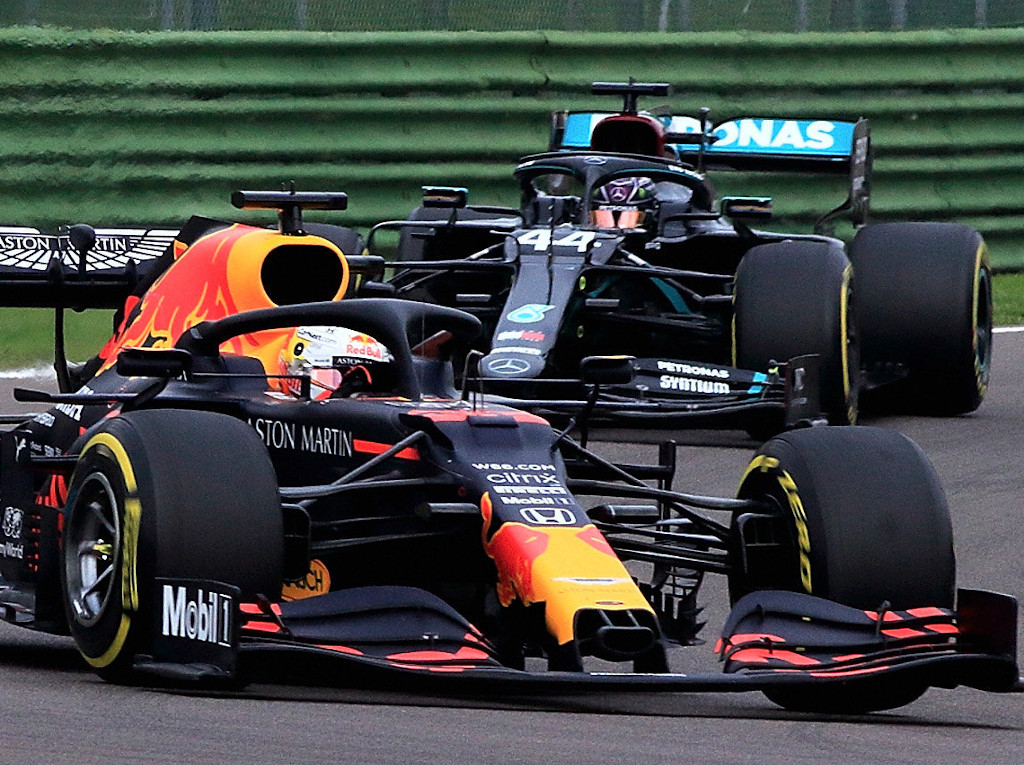 Get your hands on the official Red Bull 2020 collection via the Formula 1 store
Honda CEO Takahiro Hachigo has already made it clear that the Japanese engine supplier would not wind down its efforts and stop development work in 2021.
"Next year, we have another season, and then we'll do our very best to try to win," he said.
"For next year we will launch our new power unit so that we can do well together with Red Bull. And we are going to aim for the season championship."
Honda announced in early October that 2021 will be the company's final season in F1.
Follow us on Twitter @Planet_F1 and like our Facebook page.