Mercedes 'wouldn't have passed' porpoising test in Baku
Mike Elliott admits the W13 "wouldn't have passed" the FIA porpoising test in Baku, but Mercedes still don't know what the consequences of that would have been.
With drivers complaining about porpoising having an impact on their long-term health, the FIA announced ahead of the Canadian Grand Prix weekend a new technical directive aimed at protecting the drivers.
Motorsport's governing body is set to introduce an Aerodynamic Oscillation Metric (AOM) from the French Grand Prix onwards, laying out a maximum level of vertical oscillations.
Should any car exceed that, the team, it has been reported, will have to raise the ride height by 10mm.
Such was Mercedes' bouncing at the Azerbaijan Grand Prix, a race after which Lewis Hamilton had to be helped from his car, Elliott says they would not have met the FIA's target.
"Going back over a few races using that metric, Baku is one we wouldn't have passed," the technical director said as per Motorsport.com.
"But if you look at where we were at Silverstone, we wouldn't have even triggered the metric.
"It is going to be interesting to see how it is applied and how it is used through the season, because none of us wants to be bouncing. We're not trying to develop into that position."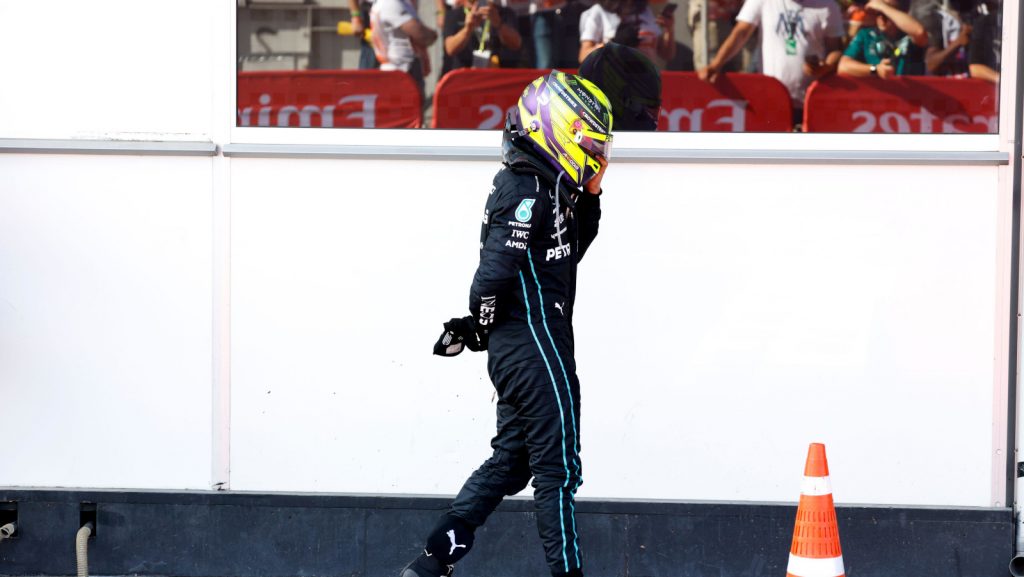 The introduction TD has been pushed back to the French Grand Prix with teams still uncertain as to how the FIA intends handling it should a team exceed the maximum AOM.
While raising the ride height has been suggested, Red Bull team boss Christian Horner says if the FIA feels a car is dangerous, they should show it the black-and-white flag.
Elliott is hoping it doesn't come to that.
"The question becomes, if you are exceeding the metric, can you actually fix it during a race weekend?" he said.
"I don't think any of us want to see cars not taking parts and cars thrown out, because they're not able to get on top of those issues.
"I think time will tell whether that metric can be done in the right way, or whether that can sort of push things in the right way without ending up damaging the show. We'll see what happens. I'm sure the FIA are conscious of it."
Mercedes' bouncing has been minimal the last two races, Silverstone and the Red Bull Ring, prompting speculation that it is very much circuit dependent.
Elliott reckons it could be back at the Hungaroring.
"Certainly the last few circuits where we have seen quite a lot of bouncing, I think it is just because the circuits are quite bumpy and with very stiff cars," he said.
"I think when you look forward to say Budapest, it might be challenging for teams for the same reason.
"But at the same time, I think we're all getting on top of our issues. We're understanding those issues and developing the cars. So hopefully, we can sort of move away from that."
George Russell rated 7.5/10 for Austria recovery
George Russell started and finished fourth in Austria, but a lot happened in between.