Wolff admits Mercedes mistimed Dutch GP strategy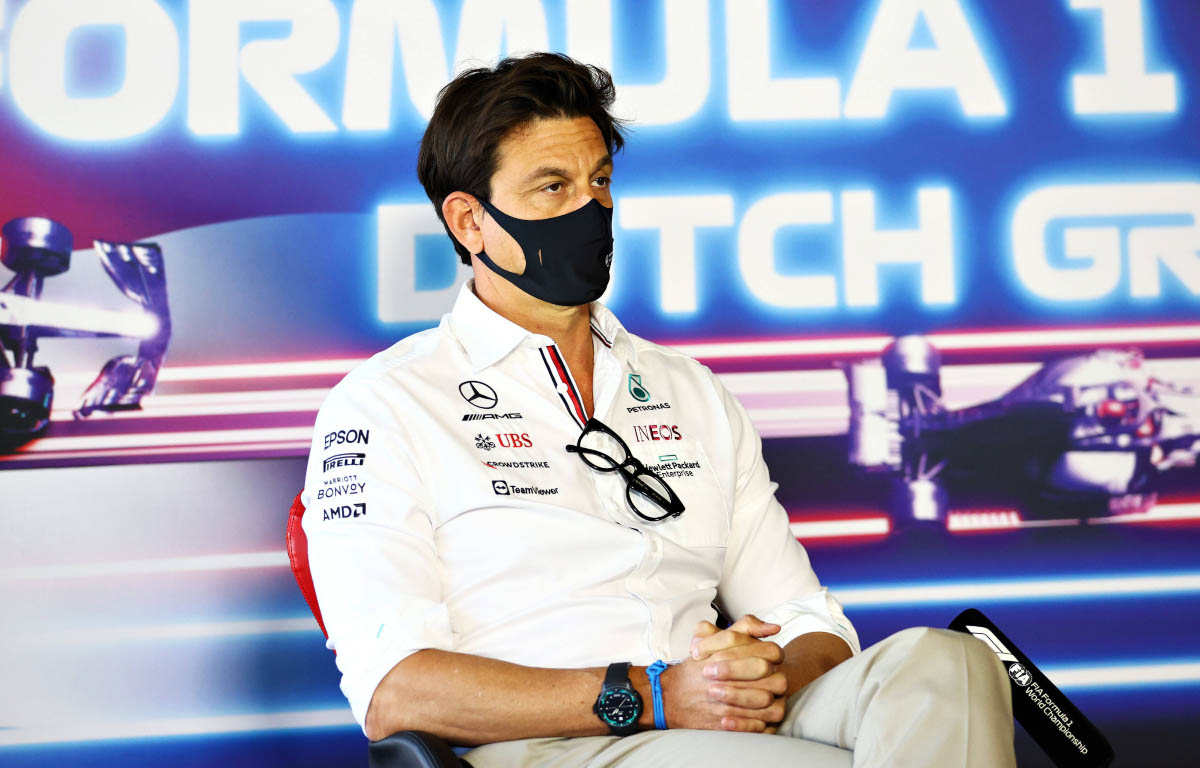 After criticism from Lewis Hamilton during the race, Toto Wolff conceded Mercedes got their Dutch Grand Prix strategy wrong.
Mercedes appeared to try and keep Red Bull guessing in their attempts to close down a dominant Max Verstappen at his home race.
After pitting on lap 20, Hamilton was brought in for an unanticipated extra stop midway through proceedings in an attempt to put Verstappen and Red Bull off their rhythm.
Several frustrated radio messages came from Hamilton's cockpit soon afterwards, however, after he went onto the medium tyres and Verstappen came in the following lap for a more durable set of hard tyres, which took him to the end of the race.
"[It] doesn't seem to be an advantage. Called our bluff too soon," Hamilton said to race engineer Pete Bonnington.
"There was still so much life left in that last tyre, I don't know why you rushed it.
"I'm not going to make it to the end on these tyres."
After Valtteri Bottas nabbed the fastest lap of the race away from Hamilton close to the end, the World Championship challenger was forced to pit but managed to re-take the extra point come the chequered flag – but that was little solace for the seven-time title winner.
Valtteri Bottas has said he was just "playing around" by going for the fastest lap in Zandvoort and wasn't defying team orders. https://t.co/xIiZccw4kf #DutchGP 🇳🇱 #F1 pic.twitter.com/K2lxELz0cD

— PlanetF1 (@Planet_F1) September 5, 2021
Check out all the latest Lewis Hamilton merchandise on the official Formula 1 store
The team principal explained his reasoning behind Hamilton's strategy, hoping Red Bull would have been caught off guard after being forced onto the hard tyre later on.
Also owing to Hamilton's gap behind the Red Bull of under three seconds, Mercedes had hoped to potentially jump ahead of Verstappen at the stops – but that ultimately did not come to fruition.
"We had, I think, a sniff of an undercut there," Wolff told Sky Sports after the race.
"[But] we didn't time it right. I mean, at the end you're always more clever.
"We didn't expect them [Red Bull] to go on the hard tyre because it was an unknown. We didn't drive the hard tyre on the Friday and we thought we might be pushing them early with the soft. But it is what it is.
"I think the hard tyre was a bit of a gamble. You could have seen that on the Ferraris that it was going well, but it was unknown territory because none of us had really run it. We didn't run it, at least."