Mercedes: Zero worries we were in any breach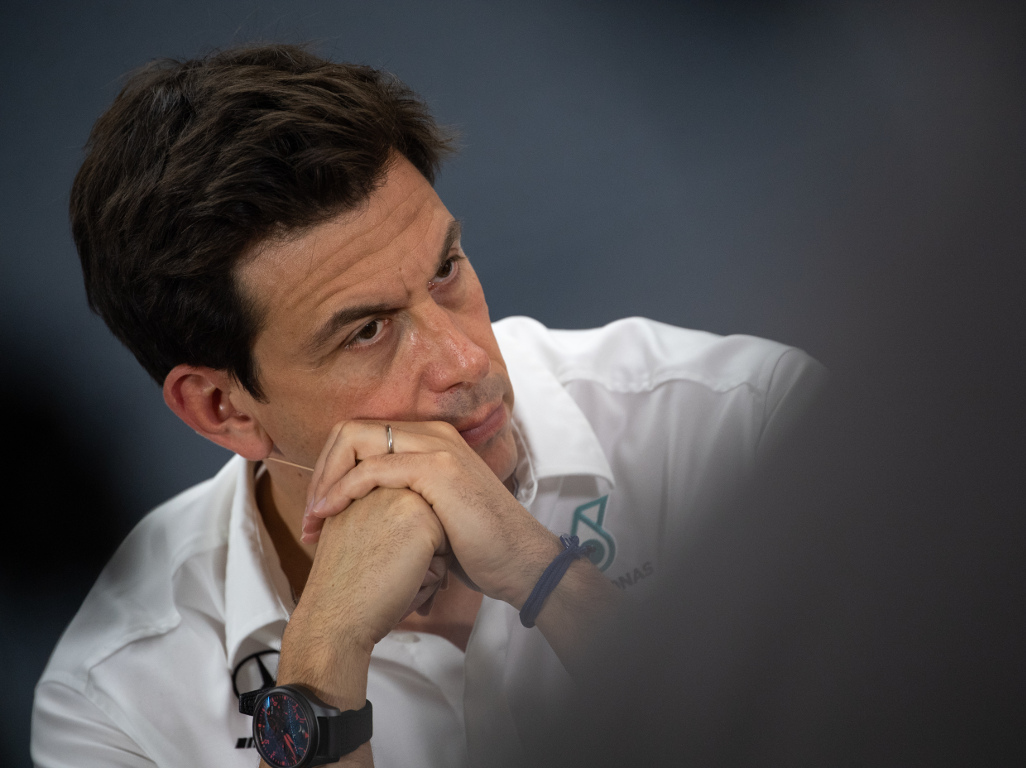 Mercedes did nothing wrong by giving Racing Point the CADs for its rear brake ducts with Toto Wolff adamant he has "zero worries" that Mercedes broke the rules.
Formula 1 handed down its verdict on Racing Point's brake ducts last Friday, dividing the paddock and inciting a war of words.
The stewards declared that while Racing Point's front brake ducts were an "evolution" of the RP19's, the rears came from Mercedes.
As of this season all the teams have to design and build their own brake ducts.
Racing Point were found guilty of breaking a sporting rule, docked 15 World Championship points and fined 400,000 Euros.
To clarify:

– The RP20 is legal from a technical perspective, not a sporting one

– The 15 point deduction, 400,000 Euros fine covers the entire 2020 season so RP20 can continue to use the brake ducts#F1 pic.twitter.com/FHLO1cAhEX

— Planet F1 (@Planet_F1) August 7, 2020
Ferrari, Renault, McLaren and Williams have confirmed their intention to appeal the verdict as they feel the punishment is too lenient especially as Racing Point can continue to run the ducts.
Haas meanwhile have asked what was Mercedes' role in all of this is given that the Brackley squad gaving Racing Point its information.
Guenther Steiner told RaceFans.net: "They apparently gave data to Racing Point which is not allowed.
"Ferrari would never give us data, that's what I said before, for the brake ducts last year for the '20 car, because it is not allowed to.
"So for sure, he is trying to defend the case. He's just doing his job."
Steiner reckons if Mercedes did hand over the data "there should be problems for them.
"But first [we] have to see if they did.
"Therefore at the court of appeal we'll hopefully find that one out in a little bit more detail."
Wolff, however, is adamant Mercedes did nothing wrong.
"At the end, to be honest, there is zero worry on our side – and when I say zero, I mean zero – that we were in any breach," he told RaceFans.net.
"Nor do I think that Racing Point was in breach. And I believe that if that would go to the ICA, it would be probably a complex matter, because it's very technical – but I doubt there would be any outcome [for us]."
The Mercedes motorsport boss added: "We feel 100 percent comfortable with our position.
"We've read the rules over and over again. The verdict that came out is extremely complicated. It comes up with an interpretation that is new. New to all of us.
"We have provided certain data in 2019 which was totally within the rules. The 6th of January [date] has no material effect on any of the action because the whole thing was delivered much earlier and all the CAD drawings and designers were delivered much earlier.
"And Racing Point and ourselves are still of the opinion that is within the regulations."
Follow us on Twitter @Planet_F1 and like our Facebook page.