Max Verstappen winning the Mexico Grand Prix and Lewis Hamilton clinching the World Championship title? That sounds familiar.
Here is how race day unfolded in Mexico…
The task, on paper, was quite a simple one for Hamilton: finish P7 or higher and a fifth World Championship was his.
Although his efforts to get into the Mercedes garage unnoticed didn't really work out.
Lewis, is that you??!

😂#MexicoGP 🇲🇽 #F1 pic.twitter.com/rebPWjCVjg

— Formula 1 (@F1) October 28, 2018
One face you simply cannot miss is Daniel Ricciardo and those pearly whites. He spoiled Max Verstappen's pole position party on Saturday with a stunning second Q3 lap.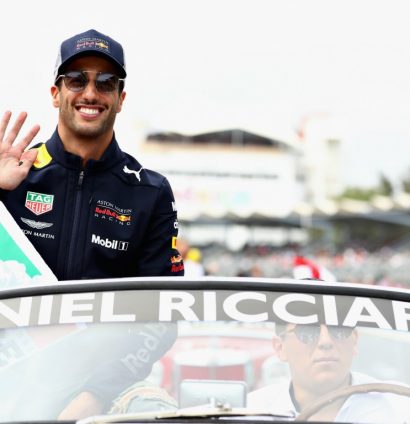 There was lots of love for the home favourite Sergio Perez, but those cheers would turn to groans a little later on in the afternoon…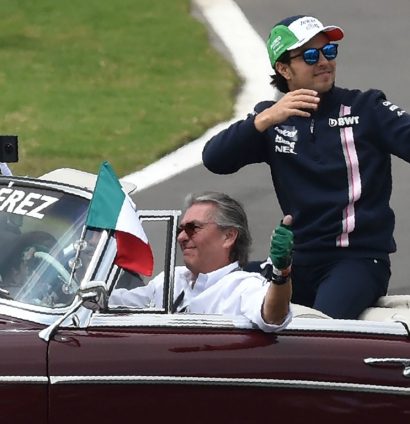 Ricciardo and Verstappen on the front row, Hamilton and Vettel behind on the longest run to Turn 1 on the Formula 1 calendar.  The starting grid had us well stocked up on popcorn.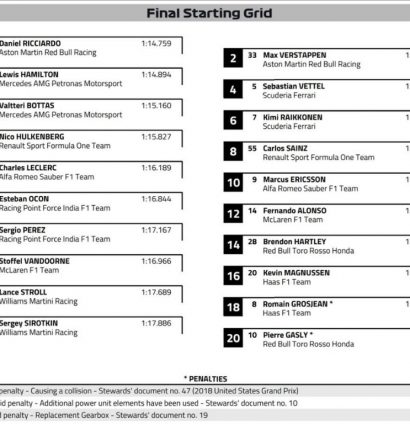 It didn't quite turn out to be the destruction derby many were expecting, but Verstappen and Hamilton got off to flying starts.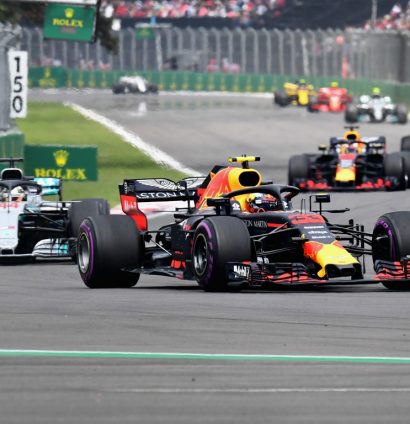 Fernando Alonso, not so much…
LAP 5/71: Agony for @alo_oficial 😖 After contact with Ocon on the opening lap he's now pulled up and is OUT ✖️ #MexicoGP 🇲🇽 #F1 pic.twitter.com/D1Qlk3zXgg

— Formula 1 (@F1) October 28, 2018
Mercedes triggered the early pit stops by double stacking both Hamilton and Bottas. Red Bull reacted immediately and Ferrari were forced to do the same soon after.
As things settled down again, it was still very much the Maxico Grand Prix…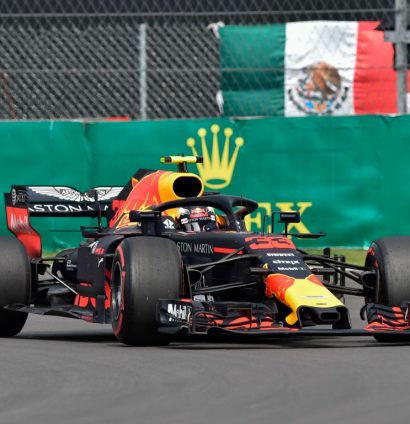 Tyre wear was a huge factor at the Autodromo Hermanos Rodriguez. All three of the big teams were weighing up whether to stick or twist with a two-stopper.
Just look at those blisters…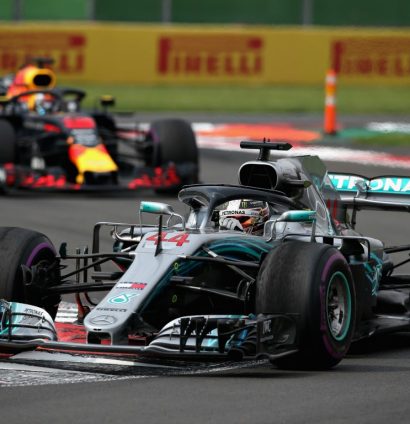 Meanwhile, Ricciardo and Vettel were engaged in a titanic tussle for P3 as he approached half distance.
LAP 34/71: Vettel squeezes past Ricciardo! 👏 The German is now P3 #MexicoGP 🇲🇽 #F1 pic.twitter.com/jJgyMWq9mG

— Formula 1 (@F1) October 28, 2018
Vettel's charge didn't stop there as he breezed past Hamilton, continuing to struggle on his tyres. No need for the Brit to get involved in any silly battles with the title in sight.
VET sweeps past Lewis and into P2 with DRS. RIC 6s back in P4.#MexicoGP 🇲🇽 #F1 pic.twitter.com/PsBMsnyoCz

— Mercedes-AMG F1 (@MercedesAMGF1) October 28, 2018
There was then heartbreak for the home fans as Perez, running in the points, picked up terminal damage. A few laps before Carlos Sainz retired. Not a great afternoon for the Spanish speakers…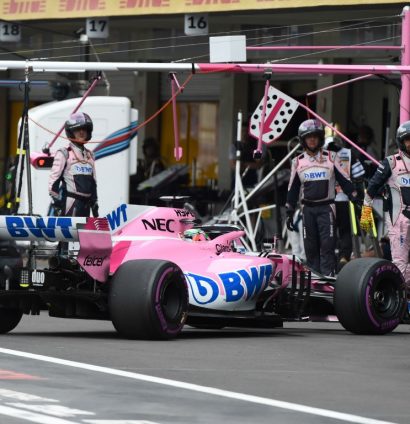 Mercedes' tyre troubles escalated as Hamilton and Bottas both ran off the track after Turn 1, allowing Ricciardo and Raikkonen to nudge their way back up the order.
Wow. pic.twitter.com/qP1Id8cNu7

— Nabeela 🌻 (@JustNabz) October 28, 2018
With 20 laps remaining, the top six were going two-by-two in the reverse order we usually get Red Bull-Ferrari-Mercedes; Verstappen, Ricciardo, Vettel, Raikkonen, Hamilton and Bottas.
LAP 50/71: Both leader Verstappen and Vettel have pitted for a second time

Verstappen has retained the lead, while Vettel has returned to the track in P3 behind Ricciardo #MexicoGP 🇲🇽 #F1 pic.twitter.com/Ar79T5Wbkp

— Formula 1 (@F1) October 28, 2018
And then, with a long-awaited podium finish in sight. An EIGHTH race retirement for Daniel Ricciardo. This man has zero luck.
NO! 😫 Hopes of a 1-2 finish dashed as @danielricciardo retires on Lap 62. Gutting. 💔 #MexicoGP 🇲🇽 #F1 pic.twitter.com/4hGK9ZWcZF

— Red Bull Racing (@redbullracing) October 28, 2018
It was a nervy end in store for Max Verstappen as Red Bull feared the same happening to the Dutchman, but he managed to get the job done for a second straight year in Mexico.
It's a fifth career win and back to back triumphs for @Max33Verstappen in Maxico! 🇲🇽🙌 #MexicoGP pic.twitter.com/78rYn646D4

— Red Bull Racing (@redbullracing) October 28, 2018
And Hamilton, despite a disappointing P4, managed to move up one more rung on the World Championship ladder.
He's done it! Lewis Hamilton is a FIVE-TIME World Champion 🏆

World titles:

Schumacher 7
Fangio 5
Hamilton 5 ⬆️
Vettel 4
Prost 4#MexicoGP 🇲🇽 #F1 pic.twitter.com/Tc1h2wcAB9

— Planet F1 (@Planet_F1) October 28, 2018
Follow us on Twitter @Planet_F1 and like our Facebook page.