Mexican Grand Prix secures F1 future with contract until 2025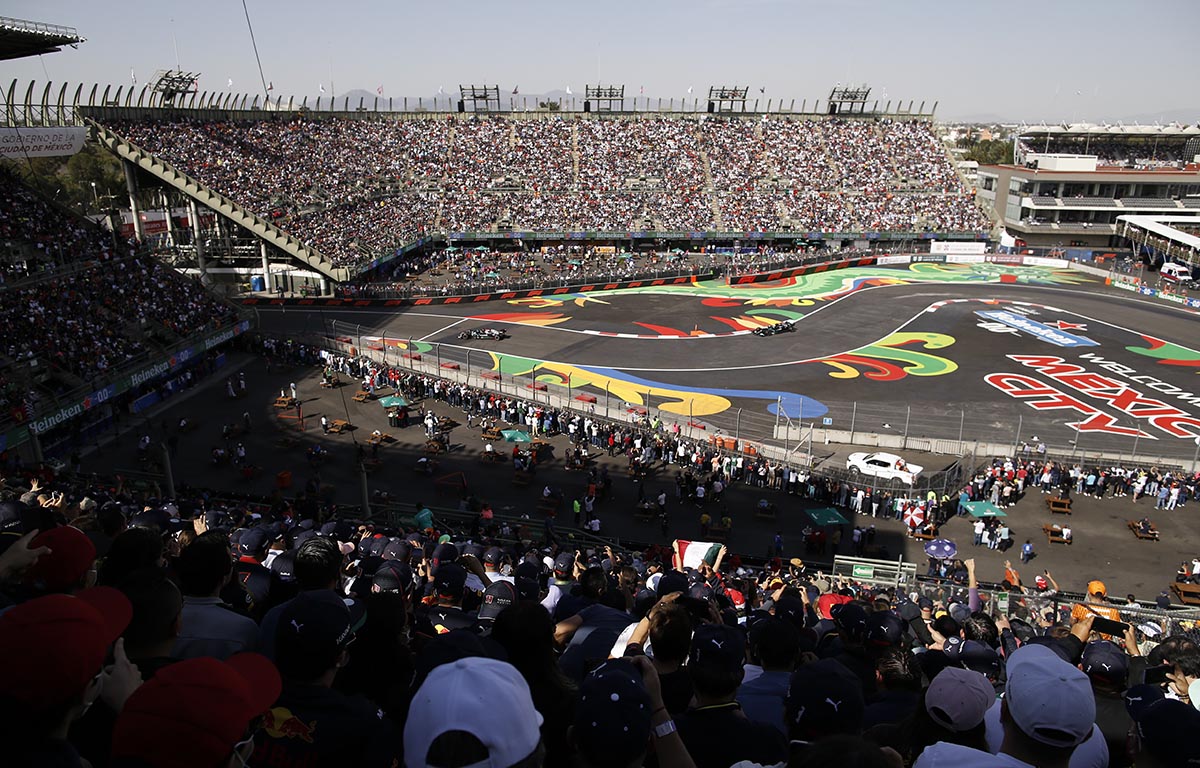 The Mexican Grand Prix will be on the F1 calendar until at least 2025 after a new contract was announced with the sport.
The news was confirmed via the Mexican Grand Prix Twitter account which tweeted that the race will stay after an agreement with the Government of Ciudad de México (Mexico City).
Baring a COVID-enforced absence in 2020, the race has been part of the F1 schedule since 2015 with the six race wins since then split evenly between Mercedes and Red Bull.
But the track's contract was due to end after this season's race however, as a result of missing out in 2020, that was extended by a year to 2023.
Mexican fans will be happy to hear that F1 and the promoters have come to an agreement to ensure it stays even longer with an extension through until the end of 2025 season.
F1 CEO and president Stefano Domenicali said "I am very pleased to announce that Formula 1 will continue to race in Mexico City for another three years under this new agreement.
"Every year the race attracts a large number of passionate fans, and the atmosphere is incredible, and I know everyone will be excited by this news.
"I want to thank Claudia Sheinbaum, the Head of Government for Mexico City, and Alejandro Soberón [the president of the promotion company CIE] and his team for their ongoing commitment to Formula 1 and the continued success of the event."
BREAKING: The Mexico City Grand Prix is staying on the F1 calendar until at least 2025!

¡Viva México! 🇲🇽#MexicoGP #F1 pic.twitter.com/wAALX7eEEI

— Formula 1 (@F1) October 27, 2022
Max Verstappen's win in 2021 made him the most successful driver in the race's history having been victorious three times since 2017.
The grand prix has always been held at the Autódromo Hermanos Rodríguez but the track layout has changed three times throughout the years.
The original layout ran from 1959-1985 before it was updated. That layout was then changed in 2014 to the track that modern fans will be familiar with.
Formula 1 already has a number of long-term contracts secured meaning that despite them remaining the distant future, the calendars of the seasons beyond 2023 are starting to take shape.
There are seven tracks that have contracts to 2030 and beyond with Abu Dhabi and Saudi Arabia ending a year before Canada and Miami in 2031.
Qatar has a contract until 2032 while Australian has one until 2035. The Bahrain Grand Prix is the owner of the longest contract with Formula 1 confirmed to be racing there until 2036 at the earliest.
Read more: Red Bull's budget cap saga set to resume: Will the team accept FIA's breach offer?