Miami heralded as 'changing of the guard at Mercedes'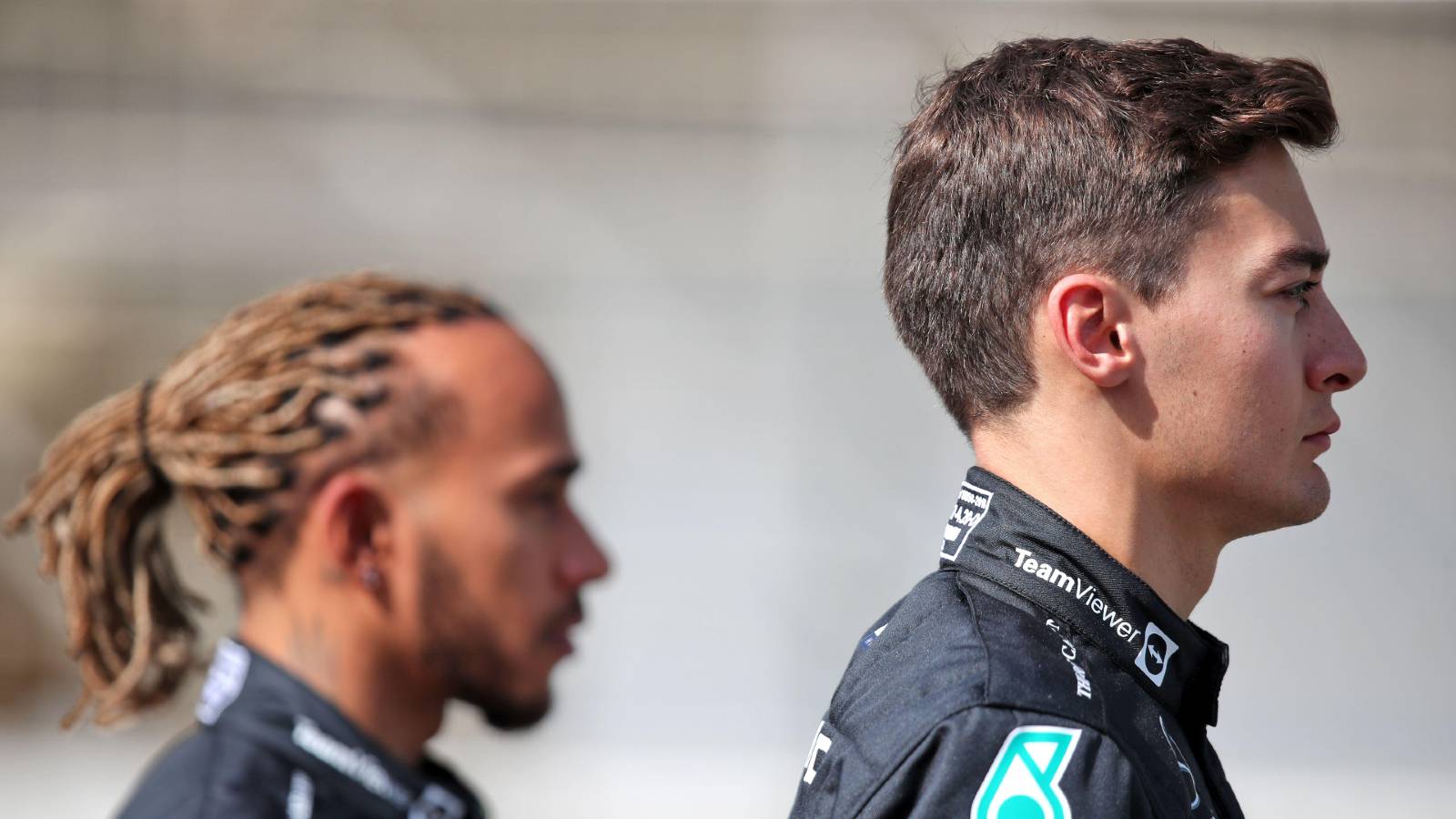 Jacques Villeneuve has heralded the Miami Grand Prix as a changing of the guard at Mercedes and suggested George Russell is coming out on top.
Aside from the opening race in Bahrain, Lewis Hamilton has found himself crossing the line behind his team-mate Russell in every race of the 2022 season.
It is not an outcome many would have predicted before the season given Hamilton had been forecast to challenge for the World Championship and not be in a fight for supremacy within his own team.
That is the reality the seven-time former World Champion finds himself in though and while it is far too early to write off Hamilton as a driver of yesteryear, Villeneuve believes the Miami Grand Prix represented a changing of the guard within Mercedes.
"I think we have seen the definitive changing of the guard at Mercedes," the 1997 World Champion wrote in his column for formule1.nl.
"George Russell is riding the wave, Lewis Hamilton is trying not to drown. After many years of winning without competition, it is hard to wake up and realise it is not that simple.
"He now has to drive like he did in his first two years in Formula 1, something Russell is doing now. In the race, Russell made the decision – let me stay out, maybe there will be a Safety Car, and it paid off."
Villeneuve also hinted Hamilton's "luck" has deserted him and the Canadian is waiting to see if the Briton still has the hunger to pull himself back into title contention.
A 'changing of the guard' at Mercedes?
1997 World Champion Jacques Villeneuve has said that there is a "changing of the guard at Mercedes".
"Lewis' championship luck seems to have disappeared, he doesn't have the momentum and it's not falling his way," he wrote. "It will be a tough fight, but Lewis is a racer and a champion.
"He knows what needs to be done and we will see if he still has the energy to do it. But I think missing out on the world title last year is a heavy burden for him to carry all winter. He was bitter and feels he was robbed. But from the way Max [Verstappen] is driving, you can see he didn't steal the title at all and is a deserved champion."
On Verstappen, Villeneuve said he was impressed to see his attitude has not changed after winning the world title in 2021.
"Max has been impressive from the start of the season," said Villeneuve.
"He drives like he drove last year. Normally you may be a bit tired after a championship year, but you see that nothing has changed. In fact, he just got stronger. Because he has been released from that championship pressure, has shown he can win a title.
"Max has certainly shown in the last two races he deserved the title. A car can always break down, but apart from that he's always competing for the win. He drives almost flawlessly and when he makes a mistake, he corrects it. He drives at the peak of his abilities, on the edge. He makes the best of what he can control – we saw that in Miami."