Miami GP costs 'far exceeded expectations'
Miami GP organisers admitted the cost of hosting their race this year "far exceeded expectations", to a degree where they did not turn a profit.
Overall revenue will have been high for the race as tickets for the sell-out event were hot property alone, costing more than $500 [£407] at even the lowest rate for Sunday's race day alone, with some corporate hospitality tickets going for as much as almost $30,000 [£24,500].
But the expense of track construction and alterations during the weekend coupled with other challenges presented by hosting their first race weekend saw costs increase, namely with some staff reportedly being unable to get to the event due to the traffic around Hard Rock Stadium, leaving food vendors unattended and unable to open, or open with limited resources, as a result.
Race organiser Tom Garfinkel pointed out that the financial side of things didn't run as expected this year, as he and his team wanted to ensure that the weekend was as good as it could possibly be.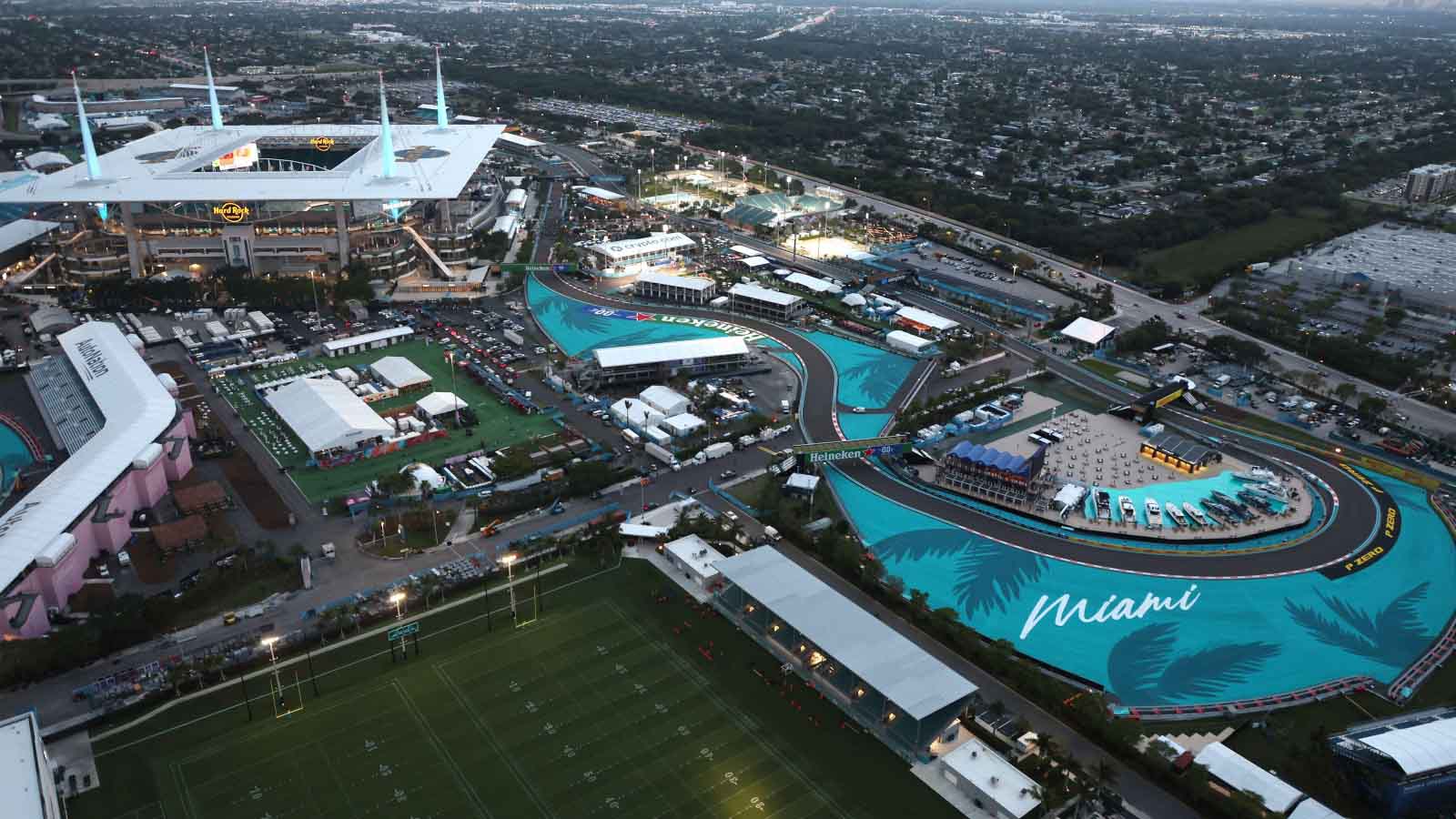 "If you had asked me six months ago, I would have expected the event to make money, considering how the revenues have developed. But if you look at the expenses, we are not going to make any money this year," Garfinkel said, per Sky Germany.
"It was very important to us to offer a great event. The costs far exceeded our expectations, but that was because we did everything we could to represent the Formula 1 brand and the type of event we wanted to offer."
Track resurfacing took place during the weekend after the circuit received criticism from some drivers due to the lack of grip off the racing line, and organisers relaid asphalt at several corners to try and help with the issue which left the circuit's designer suffering "embarrassment" after the weekend.
The race was the first in a 10-year contract for Formula 1 racing in Miami, with an all-star paddock lining up to watch the sport make its debut at the newly-constructed track in Florida.