Miami Grand Prix 2023: Start time, schedule, weather and live stream
The Azerbaijan GP is in the rear mirror, thankfully some may say, and now the 2023 Miami Grand Prix is approaching fast.
For a track that is no stranger to producing drama, F1's visit to Baku this time around was a rather dull affair, Max Verstappen calling George Russell a "d**khead" after the sprint race probably as dramatic as the race weekend got.
But no matter, as Formula 1 now quickly moves on to part two of this double-header, the Miami Grand Prix, where Ferrari, Mercedes and Aston Martin once more face the unenviable task of trying to reach the level of Red Bull over a race distance.
Ferrari proved in Baku that Red Bull can be beaten over one lap, Charles Leclerc claiming pole for the sprint and the Grand Prix, but the questions Red Bull pose on race day are still requiring an answer. Will anyone find it in Miami?
Here are all the details you need ahead of the 2023 Miami Grand Prix, where the standard F1 race weekend format will be back in use.
Miami Grand Prix: What are the start times for each session this weekend?
Friday, May 5
Free Practice 1: 1430-1530 local [1930-2030 UK]
Free Practice 2: 1800-1900 local [2300-0000 UK]
Saturday, May 6
Free Practice 3: 1230-1330 local [1730-1830 UK]
Qualifying: 1600 local [2100 UK]
Sunday, May 7
Race: 1530 local [2030 UK]
Where does the 2023 Miami Grand Prix take place?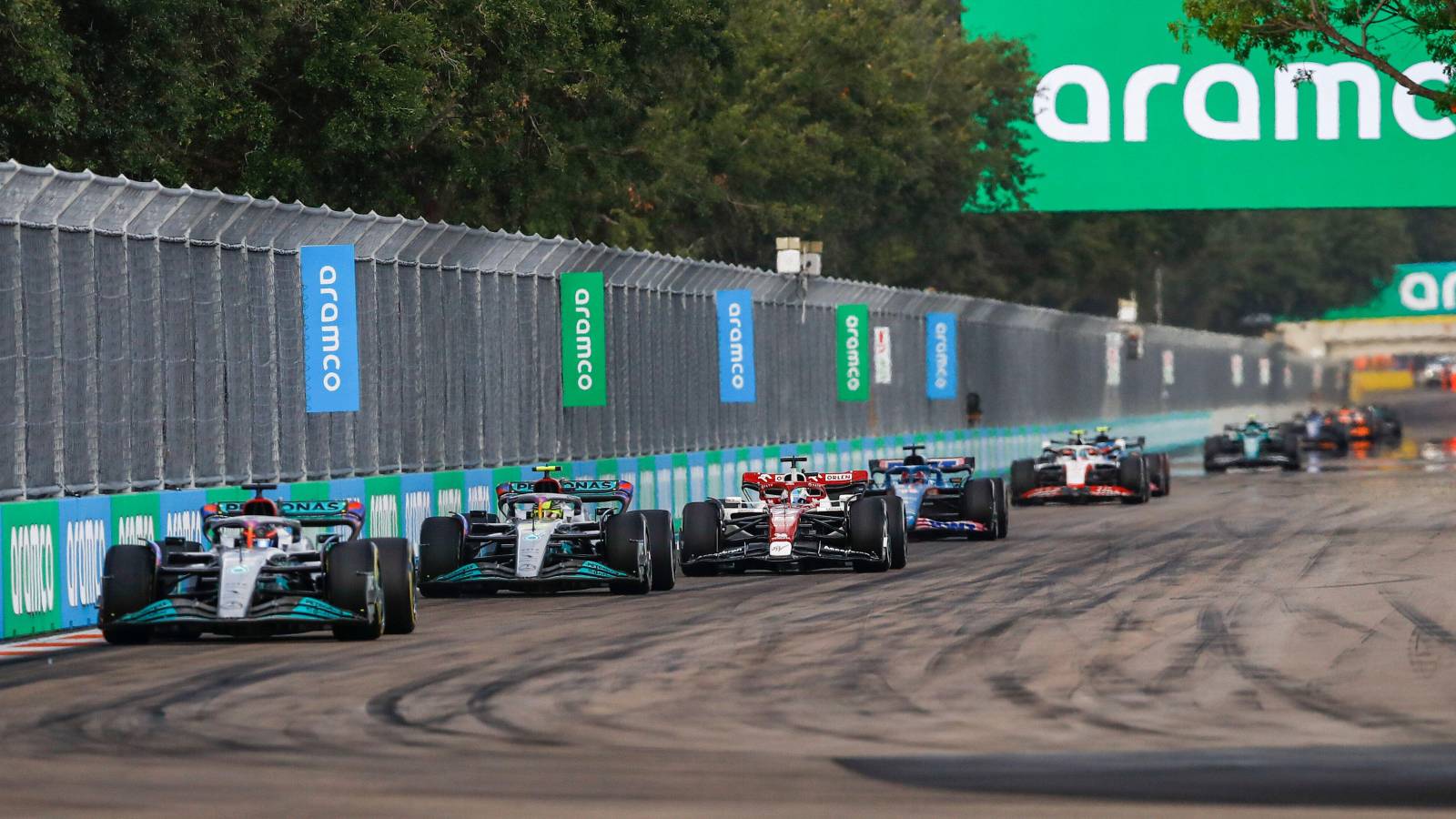 The Miami Grand Prix is held at a temporary circuit constructed around the Hard Rock Stadium. The 19-turn, 3.36-mile track was finalised after 36 different designs were simulated, a track which only came to be after fierce opposition to the event from locals was overcome.
The Miami International Autodrome claims to have the second-fastest straight on the calendar, that being the long drag down to Turn 17.
The track also boasts a tight and technical section between turns 11-16, and with plenty of walls close up to the kerbs throughout the lap, suddenly the speed and risk of this track appears to ramp up very quickly.
It is a track though which was not universally popular among the drivers on its first running, particularly around the tricky Turn 14/15 chicane due to the walls on exit, so now we wait to see if the second visit brings about a change of opinion.
How can I live stream the 2023 Miami Grand Prix?
Formula 1 is available to watch via different TV broadcasters depending on which country you reside in, and the Miami Grand Prix is available to watch live on the following channels in these major markets in 2023:
Australia: Fox Sports
Austria: Sky Sport F1, ORF, Servus TV [live races split between them]
Brazil: TV Bandeirantes, BandSports
Canada: RDS, TSN
China: Great Sport (RTS) [Shanghai only], CCTV, Guangdong Sports [broadcast in Guangdong only]
France: Canal+
Germany: Sky Sport F1
Italy: Sky Sport F1 [delayed coverage on TV8]
Japan: Fuji TV Next
Netherlands: Viaplay Xtra [free-to-air highlights on NOS]
Spain: DAZN F1
United Kingdom and Ireland: Sky Sports F1 [free-to-air highlights on Channel 4]
United States: ESPN, Spanish language broadcast available on ESPN Deportes, ABC
For those looking to watch live races online, F1 TV Pro is available in selected countries, which allows you to watch every session live, have access to exclusive live timing, documentaries and live shows – and is available to watch on any of your chosen devices via web, iOS, Android, Amazon Fire, Roku and Chromecast.
F1 TV Pro* viewers can watch all the live action from all 23 race weekends this season completely ad-free! Click here for the ultimate F1 viewing experience.
What is the 2023 Miami Grand Prix forecast?
While the rain only arrived in Baku after the chequered flag had brought an end to the Azerbaijan Grand Prix, there appears to be a slight chance of a wet track during the Miami Grand Prix race weekend.
The Met Office is anticipating dry conditions in Miami on Friday, with 10 per cent the highest risk of rain at any stage, though on Saturday there is currently a 40 per cent chance of rain for the time that qualifying will be reaching its conclusion.
For Sunday that threat once more drops down to 10 per cent, with largely sunny conditions expected, broken up by some cloudy intervals. The temperature is expected to hover in the mid to high 20s throughout the race weekend.
PlanetF1.com recommends
Sprint format, success or failure? PlanetF1.com's writers have their say
Lewis Hamilton on major Mercedes upgrade: 'I'm counting down the days'
What are the tyre compounds for the 2023 Miami Grand Prix?
Pirelli have gone a step harder with their tyre selection for the Miami Grand Prix compared to the compounds that were available in Baku.
That means that the C2 tyre will be the hard compound, the C3 will be the medium and the C4 shall serve as the soft.
Which drivers have won the Miami Grand Prix?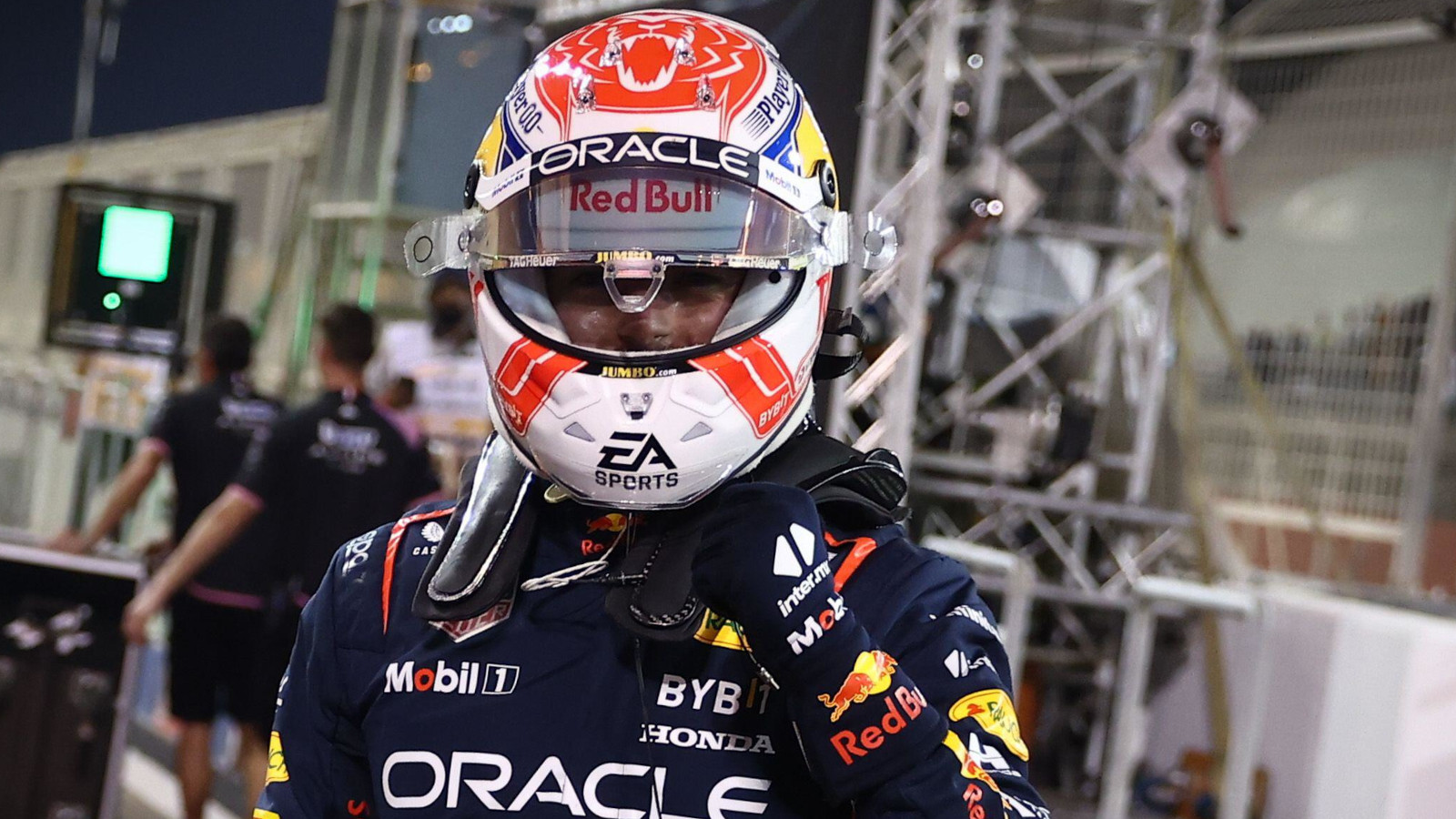 Since this is only Formula 1's second visit to the Miami International Autodrome, it means that the 2023 staging will either crown a brand new victor, or a first multi-time Miami GP winner.
Max Verstappen won the inaugural Miami GP, and while it would be brave to bet against him making it two from two, this is a street track after all, and as his team-mate Sergio Perez only further proved in Baku, he is rather good at driving around those!