Miami Grand Prix is now '95 per cent' complete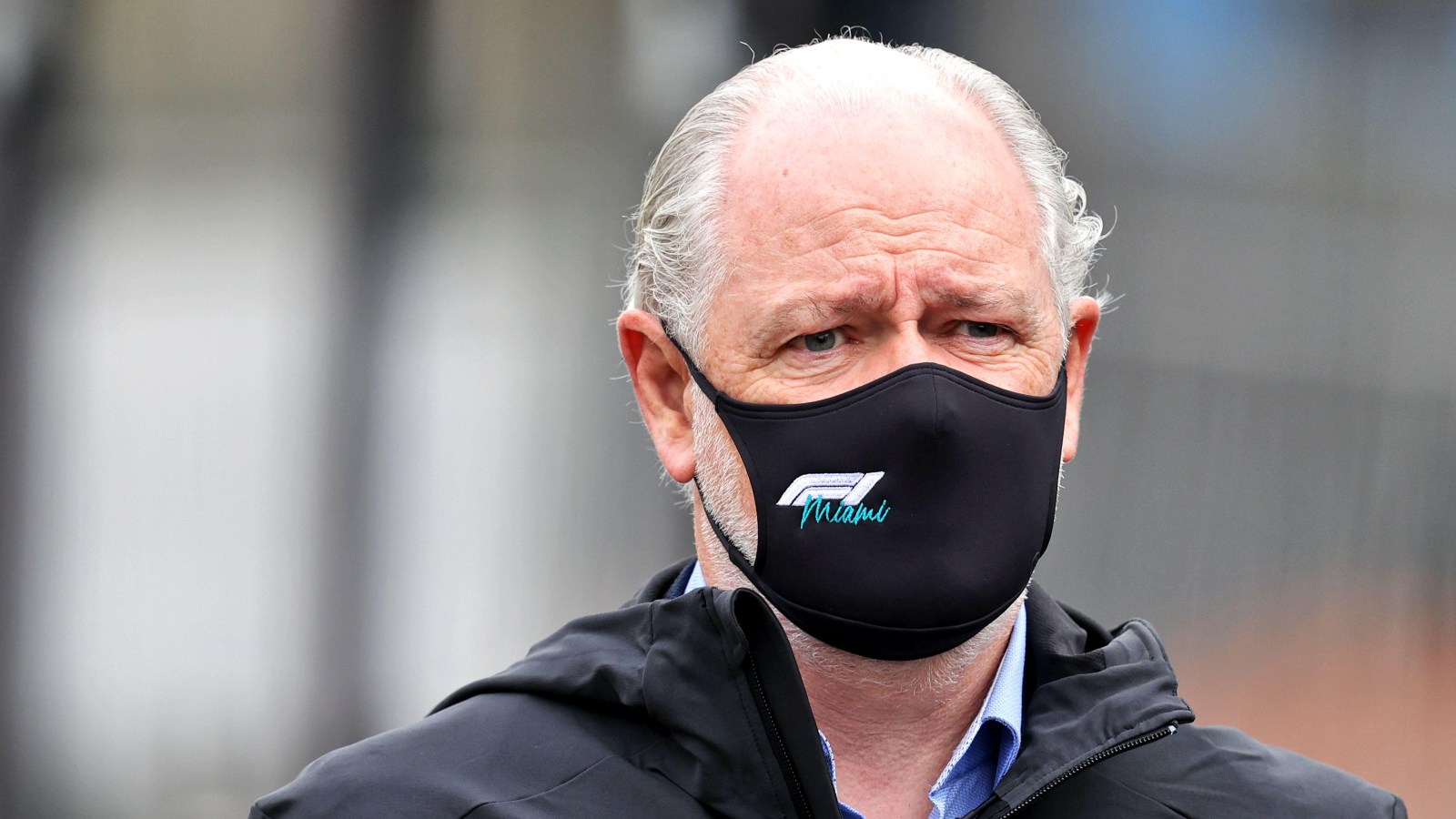 The organisers of the Miami Grand Prix say the Miami International Autodrome circuit is "95 per cent" complete as time ticks down to the inaugural race at the venue.
Following significant opposition from local residents, the Miami Grand Prix was finally confirmed to be joining F1 as part of the 2022 calendar in April 2021.
Work began to construct the track, which wraps around the Hard Rock stadium, in May as organisers raced to have the circuit ready in under a year.
The Miami GP managing partner Tom Garfinkel conceded the track will not be laid until 45 days before the race but steady progress has been made and it appears the circuit will now be ready in time.
Richard Cregan, who was formerly the boss of the Abu Dhabi and Russian Grand Prix before becoming CEO of the Miami Grand Prix, said the track was "95 per cent" complete.
"We're in the final stages of this incredible circuit that will host the first-ever Formula 1 race in Miami," Cregan said.
Miami before May 😉 How about a first lap, @SChecoPerez? 🙌 pic.twitter.com/Si3rYueMPk

— Oracle Red Bull Racing (@redbullracing) April 19, 2022
"We are delighted with the progress we have made and it's a huge credit to the hard work of the team here in Miami, in consultation with both Formula 1 and the FIA to get this circuit finished in a tight timeline.
"We have tried to create a track that drivers love to race on and a campus that offers unique, best-in-class fan experiences; and we can't wait for the first weekend in May.
"In my experience of working with new venues over the years, I've never seen as much effort on perfecting the surface of the track as we have done in Miami.
"Everything was exactly per the design, and everyone involved in construction has done an incredible job."
The Miami circuit will be the 11th different US track to feature on the F1 calendar but proved to a real challenge in getting it added to the calendar.
While appearing to be hugely exciting to fans as well as the drivers themselves, local residents had concerns with both noise and air pollution. As a result, organisers added barriers to the semi-permanent circuit designed to combat both of these.
They have also pledged to spend $5 million in the city over the course of a decade as well as organising a STEM (science, technology, engineering and maths) programme that would include internships for local residents.
There will also be a curfew which states no racing can take place between after 2.30pm on school days and/or after sunset.
Miami Grand Prix facing last-minute threat
The Miami GP is under threat of being cancelled due to a last-ditch lawsuit filed by local Miami residents.