Miami GP recruits ex-Abu Dhabi/Russian GP boss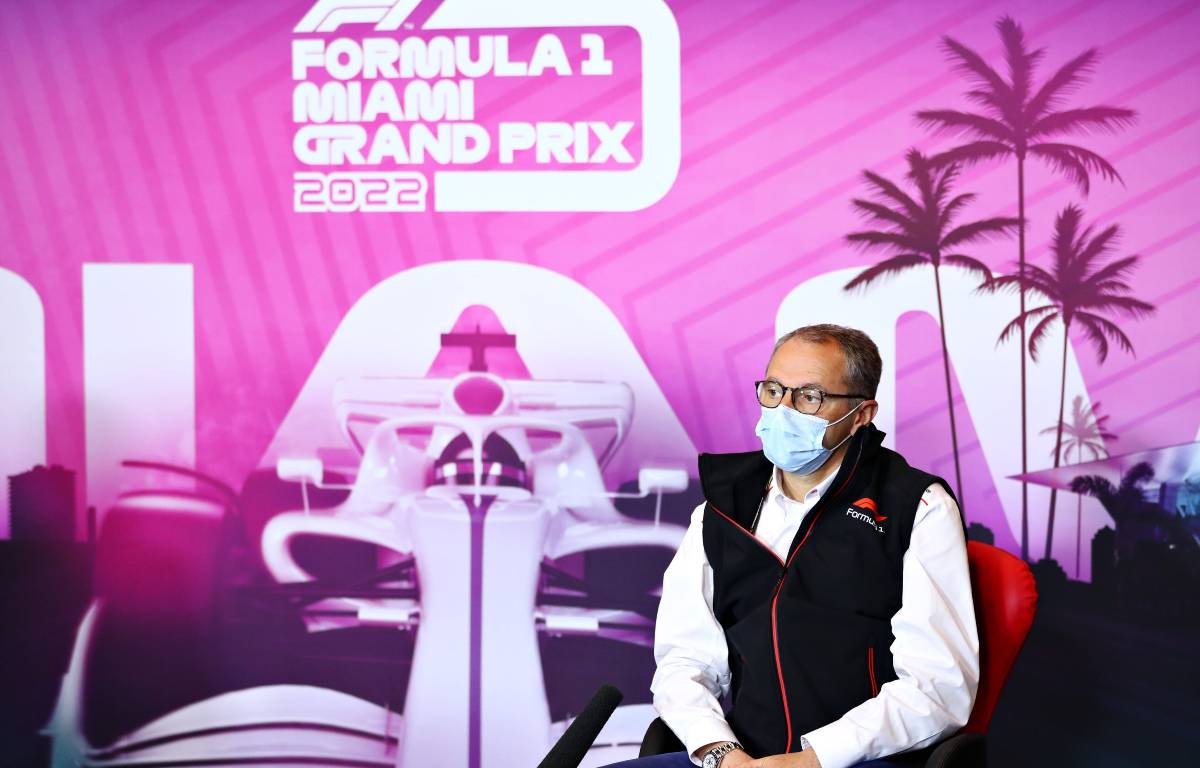 Former boss of the Abu Dhabi and Russian GPs, Richard Cregan, has been announced as the new CEO of the Miami Grand Prix.
After finally overcoming strong local opposition, the Formula 1 Miami Grand Prix was confirmed in a 10-year deal, with the first staging set to take place in 2022.
The street track will run around the Miami Dolphins' Hard Rock Stadium, and Cregan heads a list of appointments as he sets about putting his experience to use in this new position at the head of the Miami Grand Prix.
Cregan worked his way up from being a mechanic to forming part of the management team at Toyota Team Europe in Cologne, also playing a key role in Toyota's 24 Hours of Le Mans efforts.
He also played a big part in putting together Toyota's Formula 1 team, ultimately becoming team manager where he oversaw all aspects of the outfit.
Then in 2008 he transitioned into a role which saw him act as a consultant to race promoters and circuits, starting with the Abu Dhabi Grand Prix which would debut on the Formula 1 calendar in 2009.
He later worked with the Russian Grand Prix at Sochi Autodrom.
So… Miami. What do we think of this circuit??

🎥 @F1 pic.twitter.com/3XBdQGsGBf

— The Race (@wearetherace) April 23, 2021
Check all the latest 2021 teamwear via the official Formula 1 store
"Miami has been a dream destination for Formula 1 over many years and it is a privilege to accept the role of CEO," Cregan stated.
"Working within the world's most vibrant market for sports, the USA, and joining a team anchored by the world-class talent at the Miami Dolphins, means that I am understandably thrilled by the potential of what we can achieve together when we welcome F1 to Florida in 2022."
Miami GP managing partner Tom Garfinkel added: "We have high standards on what we expect to deliver in Miami for F1 teams, drivers, sponsors, and fans.
"The first goal is to have great racing and we believe we are building a circuit that will deliver just that.
"We are fortunate to be able to bring in someone with Richard's experience to lead a hand-picked team with proven results creating best-in-class racing circuits and fan experiences."
Other key additions to the management team for the Miami Grand Prix reflect a desire for experience of running and developing Formula 1 venues.
Mark Boyd [Australian and Vietnam GPs] arrives as vice president of operations, Ashley Davies [Australia and Vietnam] becomes VP of strategy, while Andy Beaven [Abu Dhabi] has been named sporting director.
Formula 1 CEO and president Stefano Domenicali has said that a May slot on the calendar is the target for the 2022 Miami GP.
"We can confirm that the much-anticipated Miami Grand Prix will happen in the first half of May, and demand for tickets is high, even though sales have not officially started," he was previously quoted by RACER.