Miami track surface branded a 'disaster'
Esteban Ocon was a vocal critic of the track surface at the Miami Grand Prix, saying it was a "disaster" for wheel-to-wheel racing.
The track was newly laid ahead of the weekend, but the new asphalt was jet-washed at a high pressure to take an initial layer off the asphalt with the aim of providing good grip from the outset on Friday.
But the drivers soon found the going tough as a racing line emerged, finding it more difficult than usual to go off-line and maintain lap time.
The track was resurfaced in places ahead of the race as a result but Ocon, who had already criticised the FIA 'ignoring' a request to install a Tecpro barrier where he crashed in qualifying, did not have kind words to say about the asphalt underneath him either.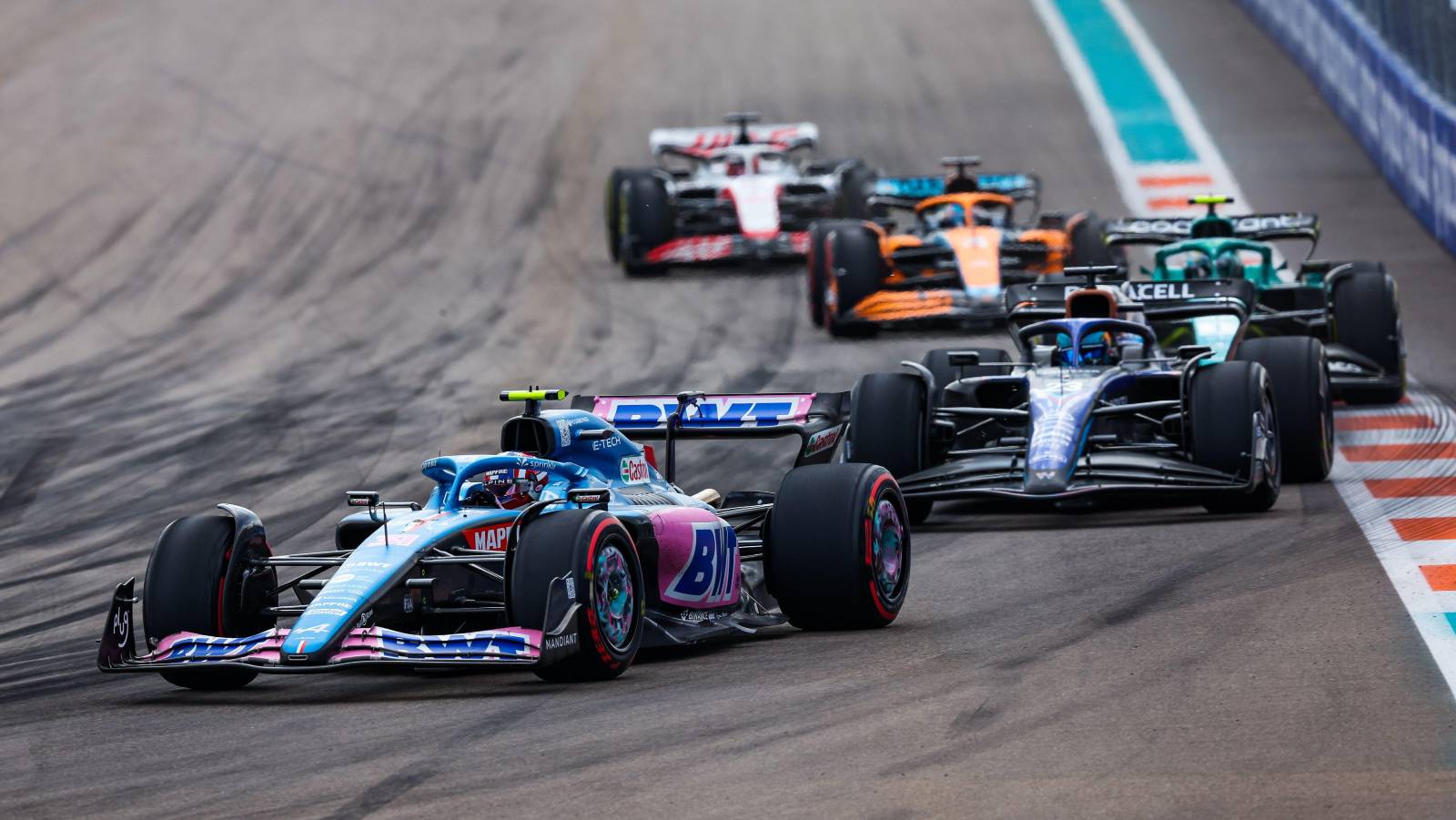 "We heard before coming here that these stones from Georgia, they are the best in the world, and it's one of the best tarmacs in the world, and it's a disaster," said Ocon, quoted by Motorsport Week.
"We cannot overtake. Mick [Schumacher] touched with Seb [Vettel] partly because of that. You cannot do a dive on the inside of anybody – when you go off-line you lose half a second.
"There is only one line. It's not working at all. We should go to a tarmac like Jeddah."
Mercedes driver George Russell insisted race organisers need to act in time for next year's race to ensure cars are able to go off-line for a start, but a clearer circuit will also protect the drivers.
"They need to do something as, one, it's a safety issue, and secondly it just doesn't offer good racing," the Grand Prix Drivers' Association chairman said.
"You can't go side by side with a car, there's zero grip off-line, it's like driving on slicks in the wet when there's one dry line. It's driveable, but it depends if you want to offer good racing."
Eventual winner Max Verstappen added he was pleasantly surprised at how the resurfaced track had performed to begin with, but "during the race it got worse and worse again" with tyre marbles and dust causing issues that proved tough to handle.
"Of course, the racing line has a bit more grip than off-line. But I think the difference here is a bit too much in places," said the World Champion.