Masi defends the lengthy delays in stewards' rulings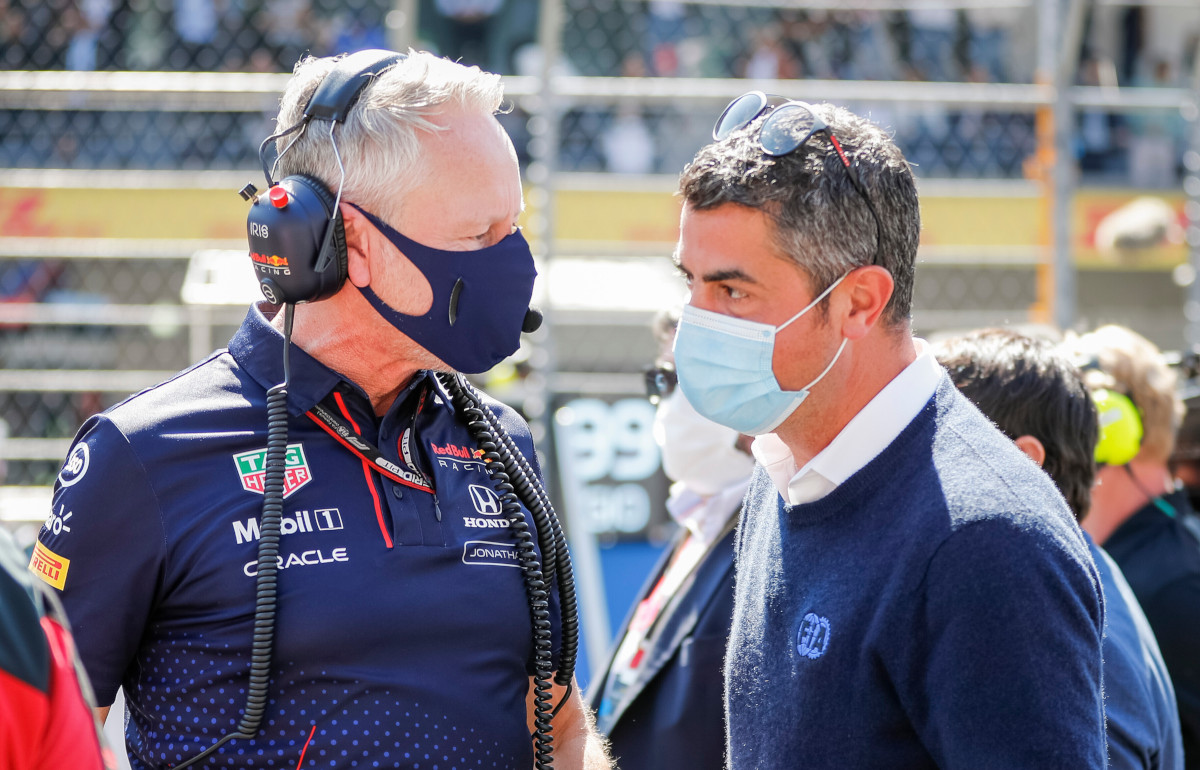 After two successive race weekends with drawn out stewards' rulings, F1 race director Michael Masi has defended the process.
At the Brazilian Grand Prix, Lewis Hamilton was reported to the stewards after Friday's qualifying for an alleged DRS infringement. That ruling only came down on Saturday, and after the day's practice session had concluded.
Days later Mercedes asked for the right to review the decision not to penalise Max Verstappen for his defending against Hamilton at Turn 4. That hearing took place on Thursday in the build-up to the Qatar GP with a ruling being made on the Friday.
The day after that Verstappen, along with Valtteri Bottas and Carlos Sainz, were in trouble over alleged yellow flag breaches in qualifying. Instead of being made on the Saturday, those verdicts arrived less than two hours before Sunday's formation lap.
Masi has defended the process.
"I think you need to remember that one of the things, and I'd say all of you around this table have asked for, [is] for more description in decisions rather than just saying 'this person is guilty' or 'this person is not guilty'," the Aussie told journalists in Qatar, as per Motorsportweek.com.
"You actually want as much of an understanding as possible of the process, [such as] if there were any other similar types of cases.
"The stewards try and write their decision – be that last weekend [Brazil], this weekend [Qatar], or any of them that sort of have a level of nuance to them – they put that level of detail into them, and it takes time, to draft, rewrite etc.
"We can have decisions, and that's one part.
BREAKING 🚨: Max Verstappen given five-place grid penalty for failing to respect double waved yellow flags.#QatarGP 🇶🇦 #F1 pic.twitter.com/O0iGvKRFra

— PlanetF1 (@Planet_F1) November 21, 2021
"The other part is the teams need to be given the opportunity to present their case.
"As an example, last weekend in Brazil, effectively in total over the two days, Mercedes was presenting to the stewards for about 2.5 hours, so you've got to put that into account as well along with sessions and everything else in between.
"I think sometimes the stewards would be happy to just write 'this person has breached the rules and end of story, but then we'll go back a few years and most of you around this table have said you want more description!"
Asked specifically about the delay in the yellow flag ruling in Qatar, with the grid only confirmed an hour before the grand prix, Masi says because the stewards had to look at footage from "every single" car that was involved in Q3 before coming to a decision.
"You look at where the cars were on track, go through and have a look at all of the footage of every single car in the top 10, which is what I did," he said.
"Then you look at the data and so forth, obviously it is time consuming, and you want to make sure of what you've all got.
"So once we've finally got to it, determined who had done what and what was displayed and what wasn't displayed and so forth we then reported those to the stewards and they sent out the summons."