Michael Andretti rails against Cadillac 'badging exercise' claim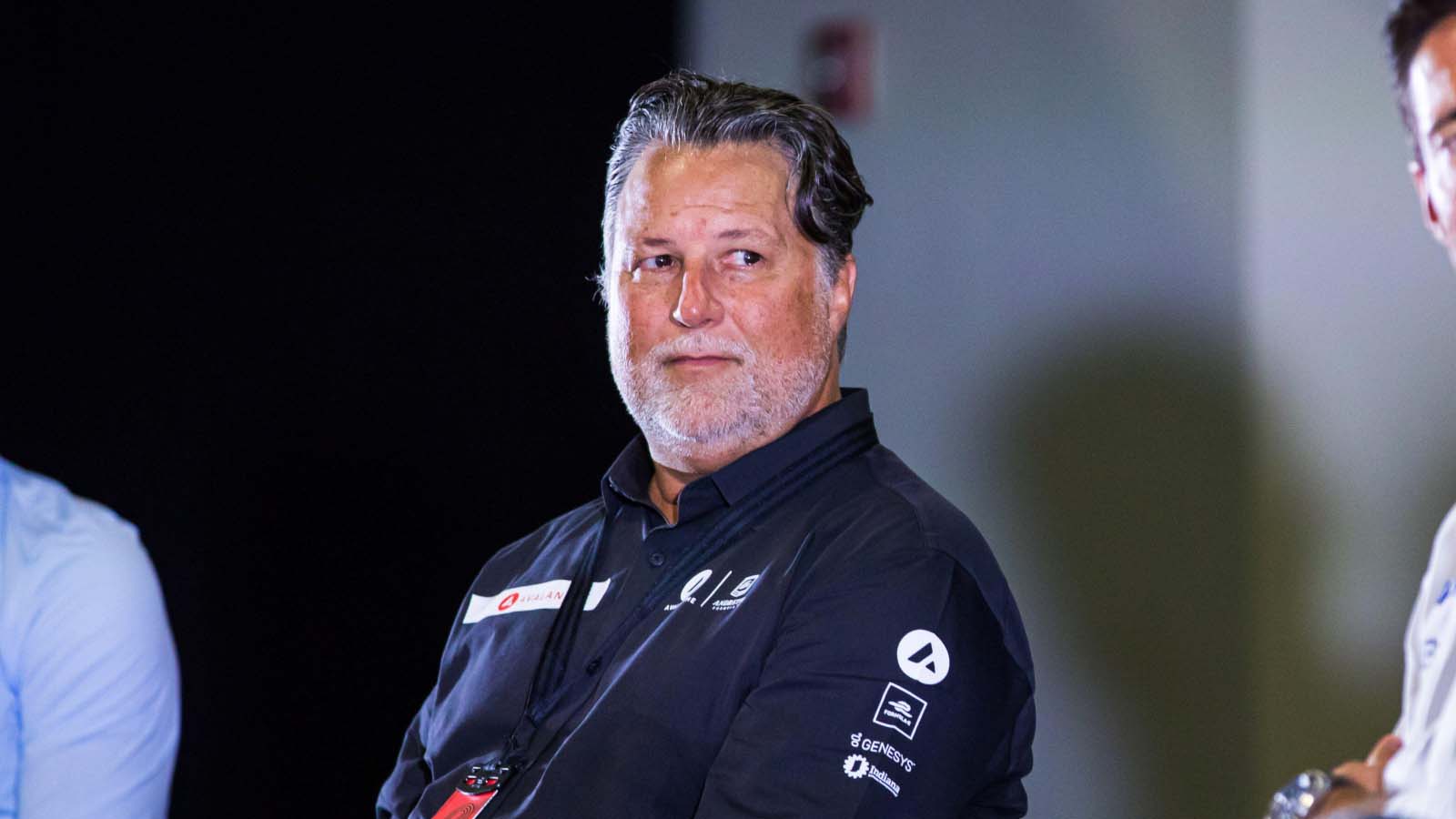 Michael Andretti has dismissed the rumour that Cadillac would be involved with their Formula 1 project by way of a "badging exercise".
The American former racer and now team owner has held a long-term interest in putting a team onto the Formula 1 grid.
And after being unsuccessful in his efforts to take over Alfa Romeo, Andretti switched focus to forming a new team, called 'Andretti Global'.
And the project has received a fresh major boost, as after the FIA president Mohammed Ben Sulayem issued an invitation for 'expressions of interest' for new teams to join Formula 1, Andretti announced a partnership with General Motors, which would see their Cadillac brand join this push to enter the series.
However, with Formula 1 and the existing teams still seemingly not sold on the prospect, a senior team figure has said that Cadillac's involvement is more of a "badging exercise", rather than a full manufacturer commitment, with new power units set to come into play from 2026.
This claim that the power unit for 2026 and beyond would come from another manufacturer with the Cadillac badge on it, was put to Andretti, and firmly dismissed.
"It's a rumour – it's not true – Cadillac will be very much involved in the manufacturing of the car," said Andretti in an interview with Forbes.
"If we get in, in 2025, there won't be a new engine yet, so we would have to go with a formula that is used now, but in 2026 there are various things we can do with another engine manufacturer.
"It would not be a badged engine, because there would be intellectual property from Cadillac in that engine, so that is not a badged engine."
PlanetF1.com recommends
Ranked: The best and worst F1 tracks on the F1 2023 calendar
Five key questions facing Frédéric Vasseur as new Ferrari team boss
F1 points system explained: How can drivers score points in F1 2023?
Full Cadillac commitment should convince Formula 1
Although a well-known American racing outfit, carrying the name of a major American manufacturer would already have been good news for Formula 1 as the series continues to capitalise on its popularity growth in the nation. Concerns would be understandable if Cadillac were to be in F1 by name only.
But, with Andretti confirming that Cadillac plan on being very active with the challengers that would be on the grid, then this would make the team a factory outfit, representing one of the world's biggest manufacturers in General Motors, parent organisation of the Cadillac brand.
This would be great news for Formula 1 when it comes to building their American audience even further, with a fresh and well-funded factory team creating the potential for a highly competitive entrant.
This sounds like a team that could add value to the series to compensate for a bigger split of the revenues, this being what is concerning the existing teams the most.