Michael Andretti speaks out against F1 pushback 'mystery' after FIA accept bid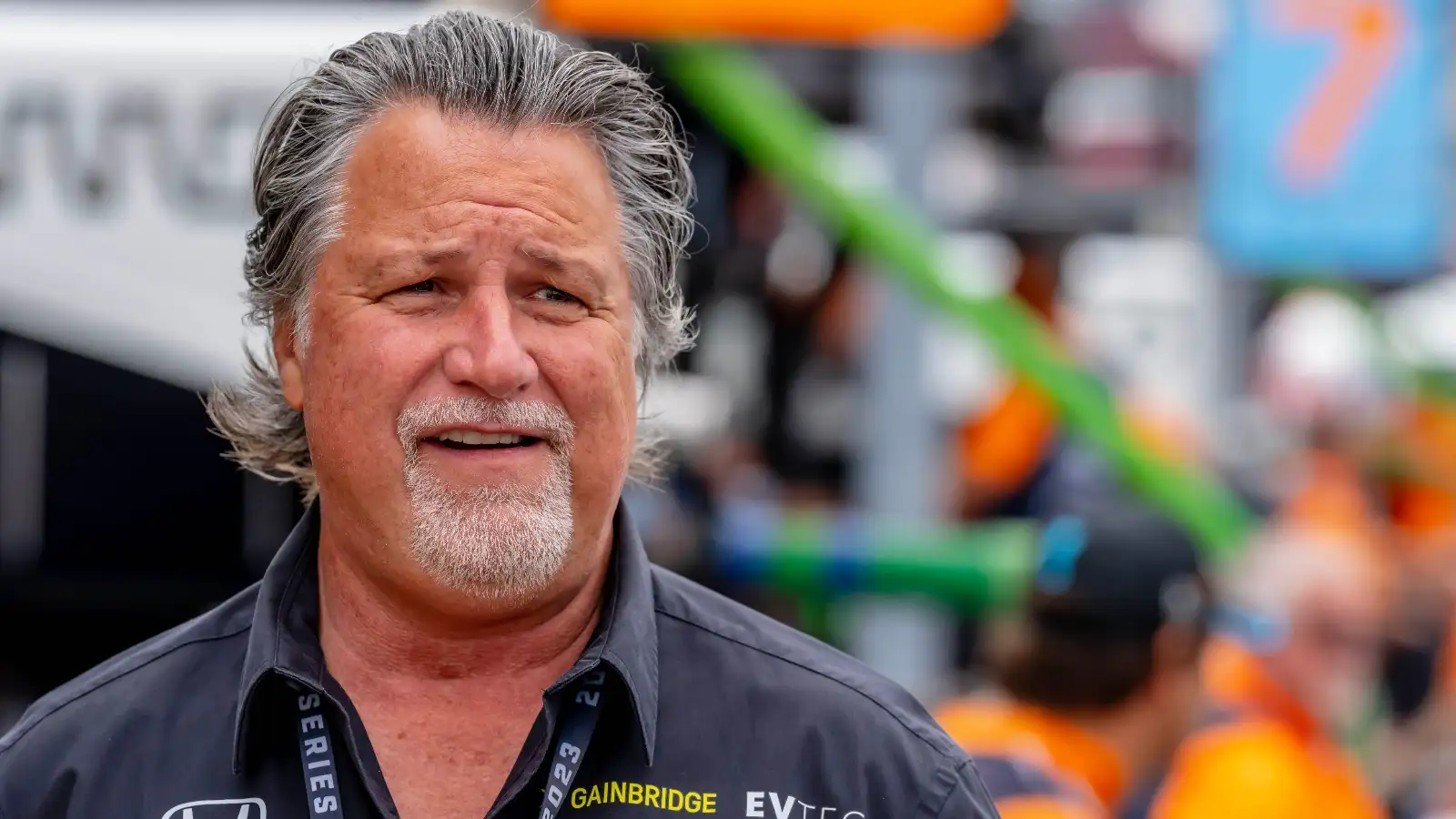 Michael Andretti believes it's a "mystery" as to why existing Formula 1 teams are resistant to an Andretti-Cadillac entry joining the grid in the coming years.
He firmly believes that his team would add more than they would take away from the sport, with multiple current team principals having voiced doubts about how much Andretti would be able to bring to Formula 1.
The FIA recently approved their bid to join the sport, but their arrival is far from finalised as talks advance to Stefano Domenicali and FOM for commercial considerations.
Michael Andretti: 'We're going to add to F1, not take away'
Discussing his Formula 1 entry publicly at the Circuit of The Americas, in his first appearance in the paddock since his prospective entry was approved, Andretti believes the volume of fan support for expanding the grid to include his team, alongside the already-substantial US fanbase he has from his other motorsport endeavours, would be of benefit to Formula 1 rather than a detriment.
"I don't know, it's a mystery to me in some ways, why they're pushing back," Andretti told Sky Sports F1 when asked about the current teams' resistance to their entry.
"You know, they say we're slicing the pie, but I think the point is hopefully we bring in more than what we're taking away, and we really believe that.
"I think if you look at the fan support and on all the surveys that have been done and things [like] that, we think that we're going to add to it, not take away."
PlanetF1.com recommends
F1 entry fee: Why do new teams have to pay a whopping $200m fee to enter?
FIA Super Licence explained: How drivers can reach the magic 40-point mark to drive in Formula 1
Williams team boss James Vowles has said recently that he is "very strongly against" the Andretti bid, explaining his belief that all 10 current teams should be financially stable and making a profit before the grid expands.
He added that teams are also fighting among themselves for sponsors as it is, meaning that the addition of another team could jeopardise sponsorship income of the existing teams.
When presented with this argument, the Andretti Global boss was not buying it.
"There's plenty to go around," Andretti responded.
"I think if we can help even improve the popularity of the US from where it is today, I think there's a lot of companies that are not in this series right now that have already contacted us that are quite interested that, once we get the approval, that they want to talk to us, so I disagree with that."
Read next: First look: The new Mercedes floor that Lewis Hamilton hopes will 'tip the needle'