Michael Andretti reveals two key F1 allies with pushback from others 'all about greed'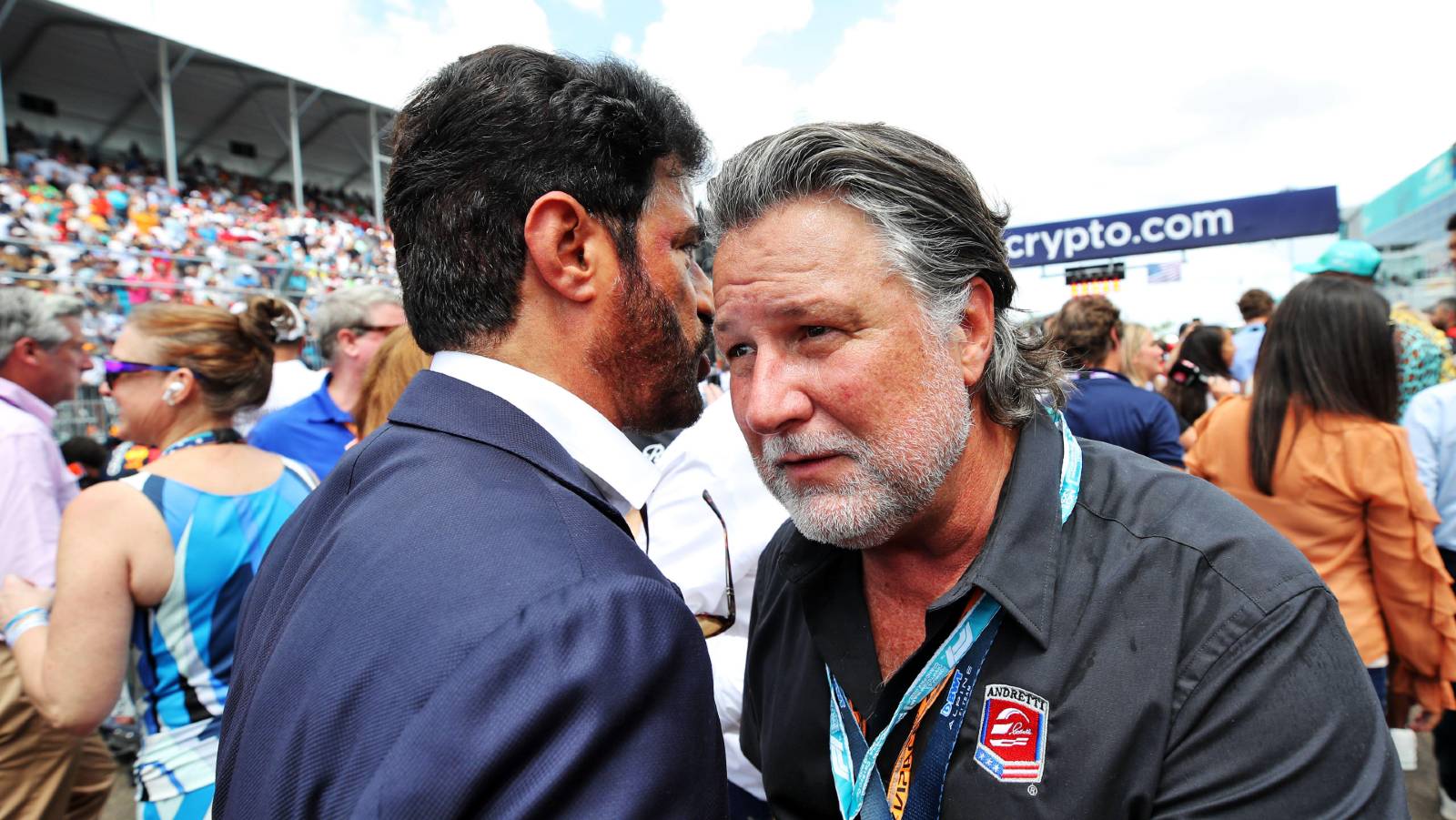 Michael Andretti has said McLaren and Alpine have emerged as "allies" in his bid to reach the Formula 1 grid with Cadillac, and opposition from elsewhere is based on "greed".
Andretti has made no secret of his long-time ambition to field a team in Formula 1, recently confirming a partnership with General Motors through Cadillac to launch a bid to reach the series, following FIA president Mohammed Ben Sulayem's invitation for 'expressions of interest' for new teams.
Ben Sulayem has since admitted himself there has been an "adverse reaction" among some to Andretti looking to join Formula 1, with concerns from some of the current teams having been raised in the past about possibly earning less from the sport if more teams enter.
The current Concorde Agreement between the teams and Formula 1 ensures a $200million entry fee must be paid by any new teams coming onto the grid, to be split among the existing constructors, and the teams themselves have a say on who can and cannot join the grid at all.
Formula 1 emphasised as much in a statement in response to Andretti and Cadillac's partnership, insisting "any new entrant request requires the agreement of both F1 and the FIA."
With some pushback coming his way as he looks for a way into Formula 1, the Andretti Autosport owner was withering in his assessment of those who are against his bid.
"It's all about money," Andretti said in an interview with Forbes.
"First, they think they are going to get diluted one-tenth of their prize money, but they also get very greedy thinking we will take all the American sponsors as well.
"It's all about greed and looking at themselves and not looking at what is best for the overall growth of the series."
PlanetF1.com recommends
Ranked: The best and worst F1 tracks on the F1 2023 calendar
Five key questions facing Frédéric Vasseur as new Ferrari team boss
F1 points system explained: How can drivers score points in F1 2023?
But in spite of some opposition being levelled at his bid, Andretti revealed that McLaren CEO Zak Brown has been a true supporter of his aim to get into the series, as have Alpine.
"Zak wants to do whatever he can to help us get there and so has Alpine as well," Andretti said. "Zak Brown and Alpine are two very good allies. Zak has been very supportive.
"Zak has been a great friend and ally. He gives me advice and is there to help. We help each other. I've been helping him a lot when he came to IndyCar racing. It's a friendship that works both ways."