Andretti still has 'his eyesight' on entering F1
Michael Andretti is not giving up on his dream of owning a Formula 1 team, that's according to his father Mario.
The American tried to buy a controlling stake in the Alfa Romeo F1 team last year with reports claiming the deal was only a signature away from completion.
However, as the days went by without confirmation, various rumours emerged, the loudest of which was that finances were holding up the deal.
Eventually the talks completely broke down.
Andretti denied that finances were the reason, saying "that couldn't be further from the truth. It had nothing to do with that".
Instead, he told Autosport that "it basically came down to control issues in the final hours of the negotiations. That's what killed the deal".
But while the Alfa Romeo deal is off the cards, that doesn't mean Andretti isn't already looking at his other options.
"All I can say about that is Michael is not giving that up," Mario told RacingNews365.com in an exclusive interview.
"He has his eyesight on entering the Formula 1 world and he has some good people behind him. Stay tuned! It's not over yet."
Pressed on it, all Mario would add was that "it's not over".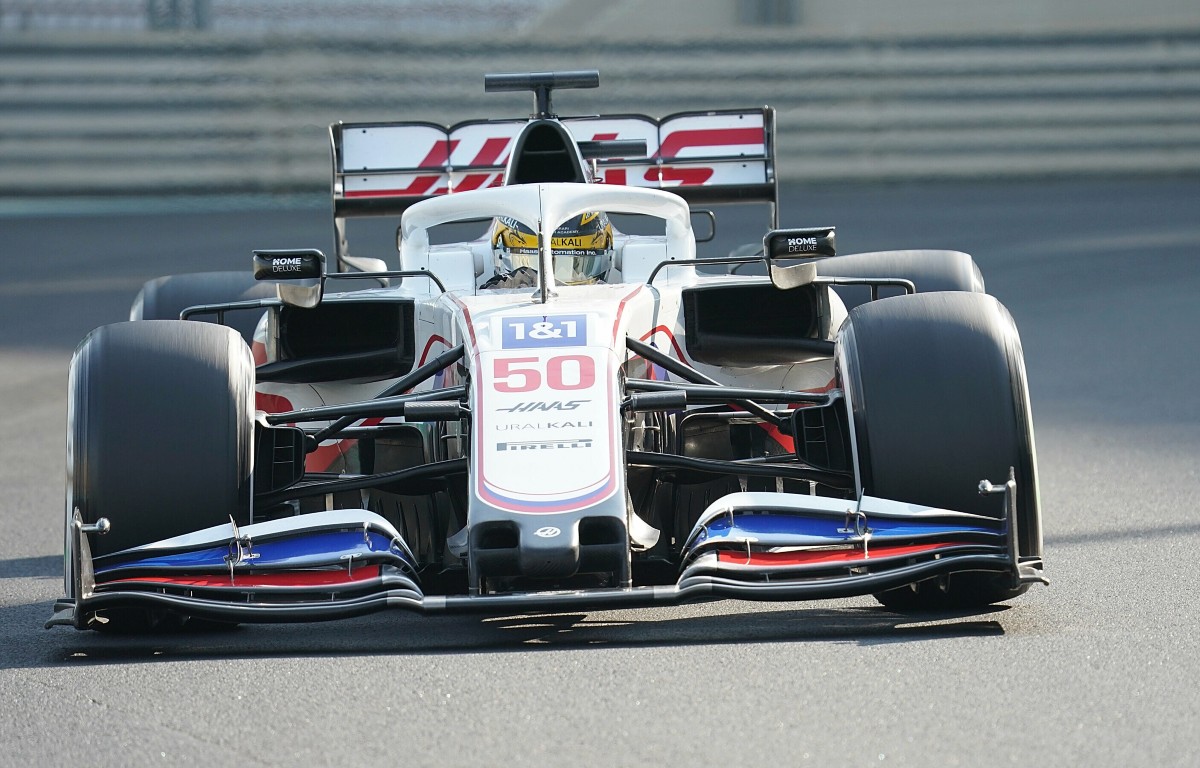 Andretti had previously held informal talks with Haas team boss Guenther Steiner, revealing in October last year that he had spoken "with Michael a few times, not lately, honestly".
Mario says it is Formula 1's new regulations and the sport's desire to level the playing field that has caught his son's attention.
"There's so much to look forward to, to see just how the new technical rules are going to play out," Mario added.
"We'll see whether the field is going to be more level; because of these new rules, everyone is starting pretty much from scratch."
Andretti though may have a hard time getting a foot in the door as McLaren CEO Zak Brown reckons, such is the success of today's F1, which means that no one wants to sell.
"I think the health of the teams has never been stronger," the American told City AM last month.
"In Formula 1, there's always been two or three teams in trouble at any one time. Now you have 10 very well funded teams by very credible individuals or investment groups.
"Sauber was saved by [Tetrapak heir] Finn Rausing a few years ago. And here he is just a couple of years later, counting down $400m (£302m) for the racing team.
"I'm now getting phone calls on a routine basis, from very significant sports investors, really keen on buying Formula 1 teams, and there's no team to buy.
"It's become a seller's market, and no one wants to sell.
"Formula 1 has brought in a lot of partners, we've brought in a lot of partners, other racing teams have brought on a lot of partners. So I think the overall commercial health of the sport is awesome."
PlanetF1 Verdict
Andretti still wants a spot on the F1 grid
Mario Andretti reveals that his son, Michael, is not giving up on his dream of owning a F1 team.