Masi responds to Max's Safety Car complaints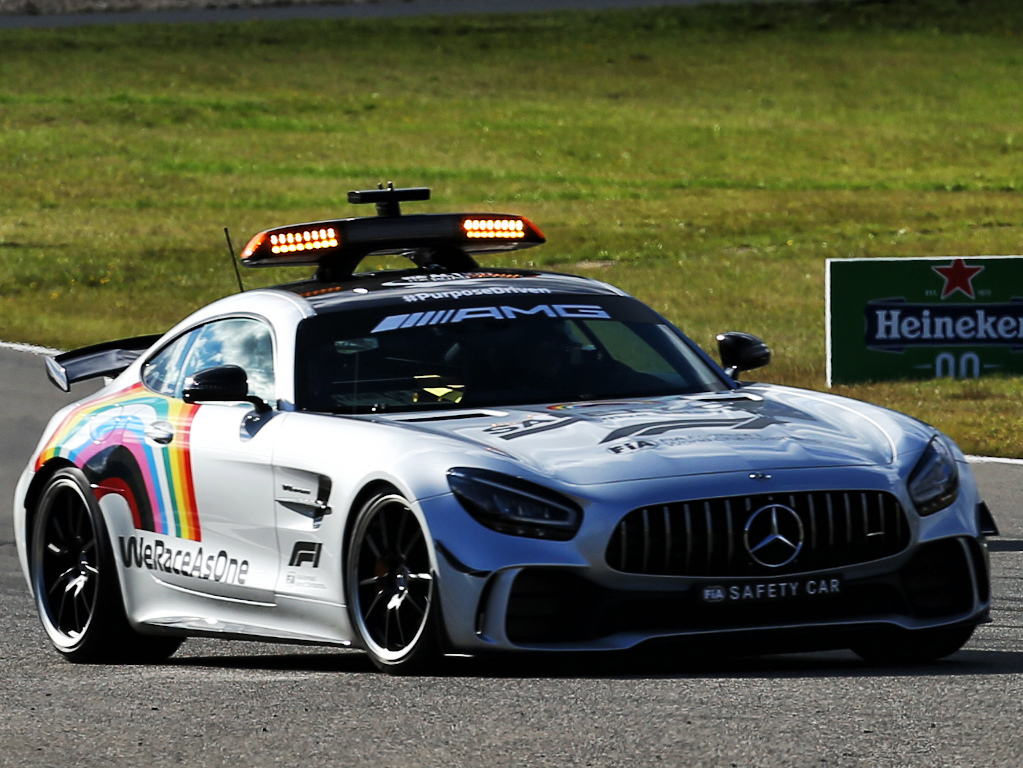 Michael Masi has rubbished Max Verstappen's claims that Race Control opted to deploy the Safety Car at the Eifel GP just to "make it more exciting".
15 laps before the end of Sunday's Eifel Grand Prix, the Safety Car was brought out when Lando Norris parked his McLaren on the side of the track.
Stopping at the Dunlop Curve, Race Control felt that a full Safety Car was needed in order to recover Norris' car.
That meant the field was bunched up with drivers unlapping themselves and those at the front, especially race leader Lewis Hamilton and second placed Verstappen, worried about their tyres growing cold as they waited for that to play out.
Verstappen reckons it was a deliberate ploy by Race Control to spice up the afternoon.
"I don't think we needed a Safety Car," said the Red Bull driver, "you could have done it with a Virtual Safety Car.
"But I think they just wanted to make it more exciting again because of the gaps."
Safety car re-start pic.twitter.com/vCn5fckymr

— M.Schumacher (@MattiSchumacher) October 11, 2020
Get your hands on the official Red Bull 2020 collection via the Formula 1 store
Masi, though, has denied this.
With Norris' car looking as if it could catch fire, he says it was the "safest action" that could be taken.
"One was obviously Lando's car had some smoke and fire, so that was one point," the F1 race director told RaceFans.net.
"The other one was at first glance we weren't confident that the car could actually be recovered into the opening that was there due to the tightness of it.
"So rather than having to react along the way, it was determined to go for a Safety Car. That way it could be dealt with all at once, immediately.
"So it's the safest action in that circumstance."
As for the Dutchman and Hamilton complaining about the duration of the Safety Car and their tyres losing heat, Masi said Race Control was following the rules.
"There's a requirement in the sporting regulations to wave all the lapped cars passed," he said.
"So from that point it was position six onwards that were still running. Between 10, 11 cars had to unlap themselves.
"And therefore the Safety Car period was a bit longer than what we would have normally expected."
Verstappen finished the grand prix in second place with Hamilton taking his 91st career win.
Follow us on Twitter @Planet_F1 and like our Facebook page.