Masi 'an elite talent' who won't be short of job offers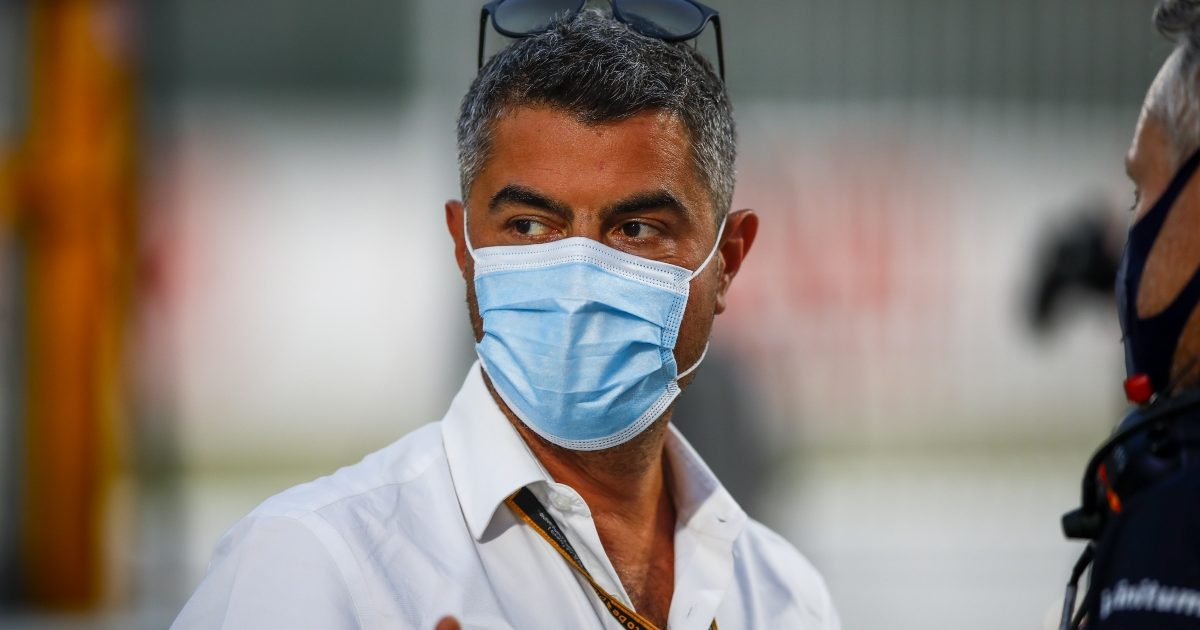 Motorsport Australia CEO Eugene Arocca has praised Michael Masi, saying the out-going F1 race director will not be short of job offers in the future.
Masi will no longer take up the role of race director for the new season and will be replaced by a rotation of World Endurance Championship director Eduardo Freitas and former DTM race director Niels Wittich.
A thorough investigation was led by the FIA into the incidents surrounding the controversial 2021 season finale at the Abu Dhabi Grand Prix.
As a result, new Safety Car procedures have been implemented into the sporting code, as well as F1 staff structure changes which see Masi reportedly head up the FIA's safety side.
However, Arocca, a close friend of Masi's, was left disappointed with the decision – and empathised with his fellow countryman, who has been the subject of major criticism throughout the winter.
"I've known him as long as I've been involved in motorsport, which goes back 10 years, and we've become good buddies," said Arocca, quoted by Speedcafe.com.
"So it's personally disappointing and devastating for me to see what has occurred.
"I've got to be very mindful I'm not part of a process, I wasn't privy to the information that was being considered by the FIA. But on a personal level, if you see a mate, and particularly an Australian, have to go through what he's gone through, I've a certain amount of empathy and disappointment and frustration and anger."
Masi worked at Motorsport Australia previously and rose to F1 race director after the sudden passing of Charlie Whiting. The Australian had been the Briton's number one choice for his replacement after spotting several key qualities that helped Masi land the role.
Arocca believes Masi has the knowledge and ability to make on-the-spot decisions, stating his experience makes him a "strong leader".
"Unlike many others, he's actually been administering, involved in managing motorsport, for many, many years. That's a good thing. He's got an extensive background and history," explained Arocca.
"He's very insightful, intelligent and able to make decisions in the heat of a moment. That's something people may have lost in some of the debate.
"It's really easy to be a critic on the sidelines thinking what he went through when he was making those decisions.
"There would be other people that would be completely paralysed in exactly the same circumstances.
"He made the call. That's the first character trait of a strong leader."
A man of Masi's experience would not be short of job offers following his time in F1 and when asked whether the Australian would be accepted back home, Arocca said he would welcome his "elite talent".
"We would love to tap into his knowledge at any level," said the Australian Motorsport boss.
"He's just an elite talent that would be wasted to the sport if he's not used in some capacity, so we will keep an open mind.
"At the moment, we are obviously concentrating on the year ahead and when he's decided what he wants to do, no doubt amongst many others, he will be contacted by not only us but by others.
"He's just such…I'll use the word elite. He's officiated for three years in one of the most public, high-pressure sporting events with an element of danger in the world, and he's done it during a pandemic with significant levels of travel, stress, other duties, and in my view that stands well on his resume for any employer anywhere in the world."
FIA reveal their structural changes
The FIA have revealed Michael Masi will no longer be race director.