Masi on how a race restarts with an empty grid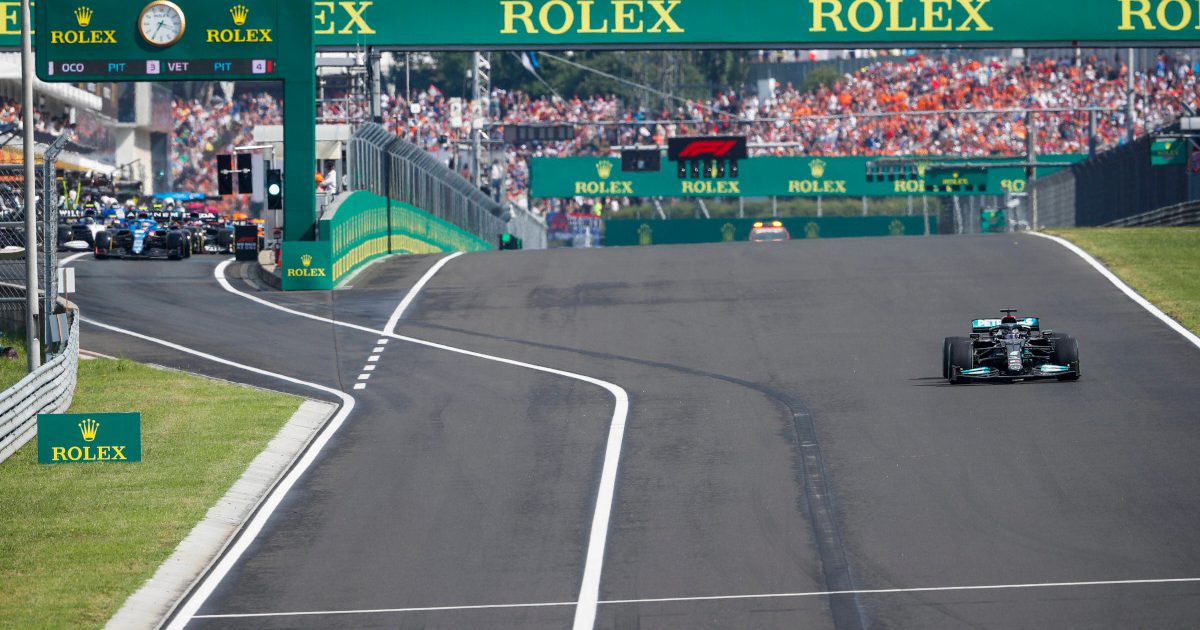 FIA race director Michael Masi has explained what would have happened if no driver had lined up on the grid for the Hungarian Grand Prix restart.
That bizarre scenario was averted only by race leader Lewis Hamilton's decision not to enter the pits for slick tyres on a fast-drying circuit, whereas all the other 14 remaining runners did.
As a result, once the Safety Car had peeled off at the end of the formation lap, the World Champion found himself all alone on the grid. The red lights were turned out as usual and off he went, with the decision not to 'box' leaving Hamilton at the back of the pack after he did stop at the end of that lap.
But what if all 15 cars had entered the pits at the same time to shed their intermediate tyres? Every team had clearly misjudged how quickly the sun was drying the circuit in the build-up to the restart.
What would have happened had the grid been empty for the intended standing start? It was a unique situation anyway for Masi.
"I haven't had one of those before, it was a bit different," said Masi, quoted by Formula 1.
"What would have happened [if Hamilton had pitted]…basically, once the last car was in the pit lane, the start signal would have been initiated and then once that had gone off, the green light at pit exit would have come on and it would have been the order at pit exit."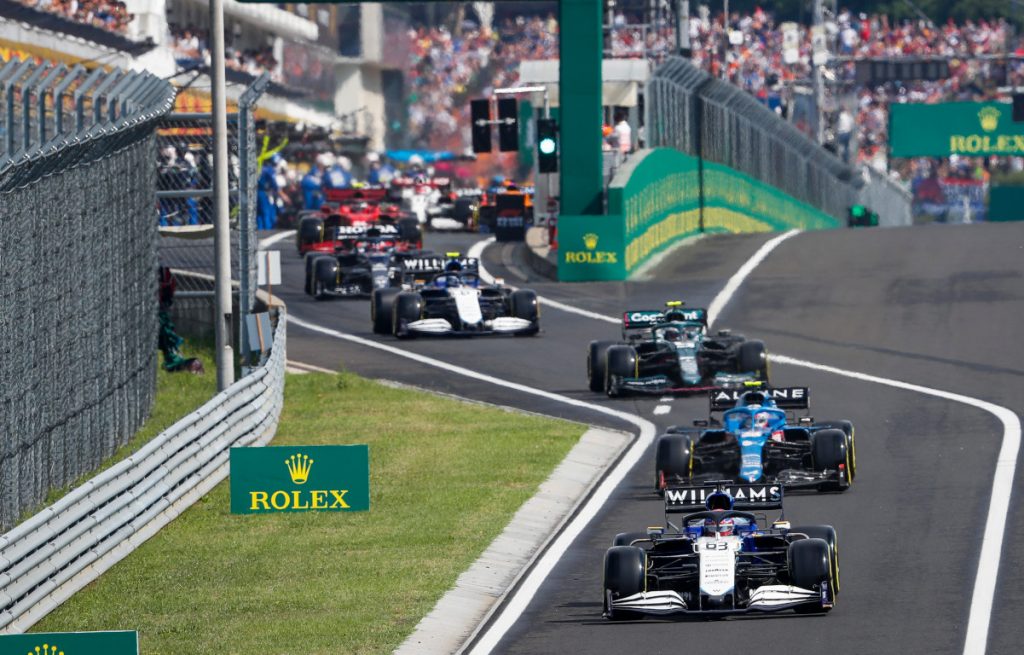 Check all the latest 2021 teamwear via the official Formula 1 store
With the exception of Hamilton, that was essentially how the race order was determined after the frantic rush for slicks at the Hungaroring, with the most efficient pit-crews rewarded and Williams advantaged by being in the last garage.
George Russell overtook race winner Esteban Ocon in the pit lane, but was quickly told that was not allowed and dropped back, while his team-mate, Nicholas Latifi, found himself running third when everyone had re-emerged.
Asked if the procedure would be reviewed for future events, Masi said: "It's nothing anyone could have ever foreseen, but we'll let things calm down and have a chat about it in the light of day with all the sporting directors.
"But having spoken to some of them already up and down, some of them have already said 'was it really a bad thing?'"