Michael Masi exit blamed on 'toxic social media' response after Abu Dhabi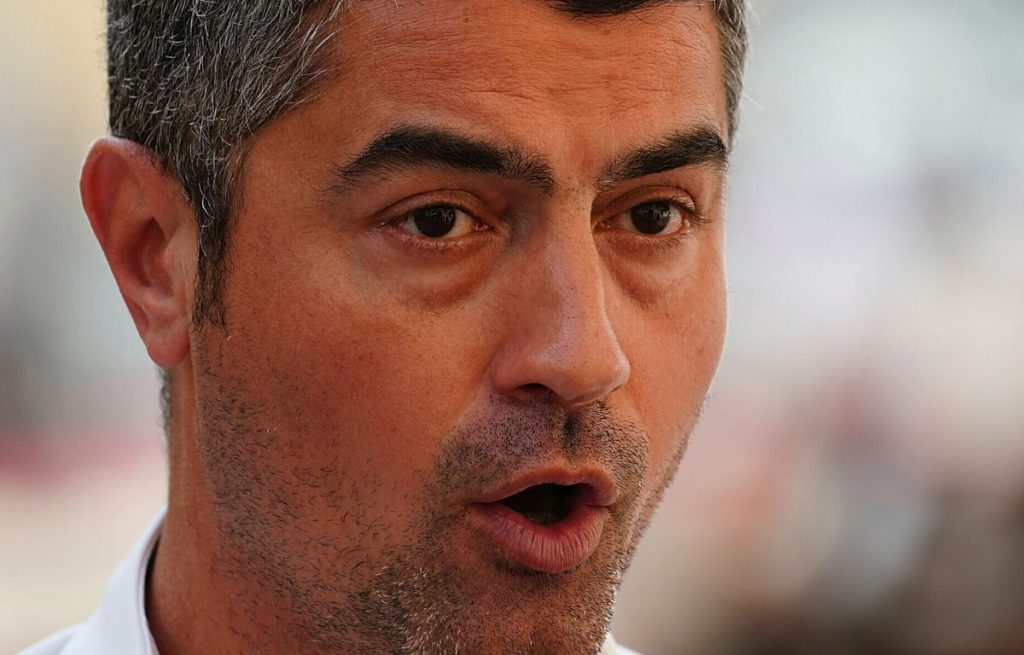 FIA president Mohammed ben Sulayem has pinned the blame on Formula 1's "toxic social media" culture for Michael Masi's departure as race director following the 2021 Abu Dhabi Grand Prix.
Masi was at the heart of one of the most controversial moments in F1 history at the 2021 season finale when his failure to correctly implement the Safety Car procedure resulted in Max Verstappen overtaking Lewis Hamilton on the final lap to win the World Championship.
The Australian was replaced as F1's race director ahead of the 2022 campaign, with the FIA announcing Masi's departure from the governing body last July.
Following his return to his homeland, Masi told the Sydney Daily Telegraph that a torrent of death threats had left him feeling like "the most hated man in the world."
With FIA steward Silvia Bellot also suffering threats following the erroneous decision, later reversed, to penalise Fernando Alonso at last year's United States GP, Ben Sulayem has called for the online abuse – which he claimed drove Masi away from his job – to end.
PlanetF1.com recommends
FIA pressing ahead with plans for a 12-team Formula 1 grid
Battle lines are drawn as F1 and the FIA brace for civil war over Andretti entry
Five key questions facing Frederic Vasseur as new Ferrari team boss
According to quotes circulated by The Mirror, he said: "I'd been talking to [Masi] at the beginning.
"There were human errors there, and I felt that he also wanted to just not go further, because of what he got from social media, the toxic social media.
"I spoke to him, and it was unfair also for him. The FIA was always supportive. This is the same thing that's happening to Silvia, again to some of our members – threats.
"I got some threats also, to reverse the results [in Abu Dhabi], but I didn't take them seriously. But now we stand against the toxic social media that will affect our sport.
"I am a big believer that if we don't take a stand, we might find the damage will be beyond repair for our sport in the future."
Amid mounting concerns over the rise in abuse, both online and at the track, F1 launched its Drive It Out campaign last summer with the aim of spreading more respect across the fanbase.
Rise in abuse is an ugly if inevitable side effect of F1's growth in popularity
With several races in the early years of F1's hybrid era taking place in front of largely empty grandstands, in a sense it is reassuring that people care so passionately about the sport these days.
Too often in recent times that passion has crossed a line and entered the territory of outright abuse, but we must also be careful to avoid conflating the two.
There is a certain irony about the way drivers kept claiming that F1 is nothing without the fans as races took place behind closed doors at the height of the pandemic, then whined about being booed by them as Mercedes driver George Russell did in Canada last year.
Does booing – a regular occurrence in more traditionally partisan sports – really count as abuse? Or is it merely part of the pantomime of modern sport?
If a so-called fan is foolish enough to pay for a rival driver's cap and then film themselves setting it on fire, as we witnessed in Austria last season, they clearly have more money than sense and are best ignored. The same goes for the complete stranger with too much to say for themselves in the Twitter mentions.
The rise in abuse is an ugly if inevitable side effect of F1's growth in popularity in recent times, but turning the other cheek has become something of a lost art in the face of this noise.