Masi: Gravel traps not suitable at all circuits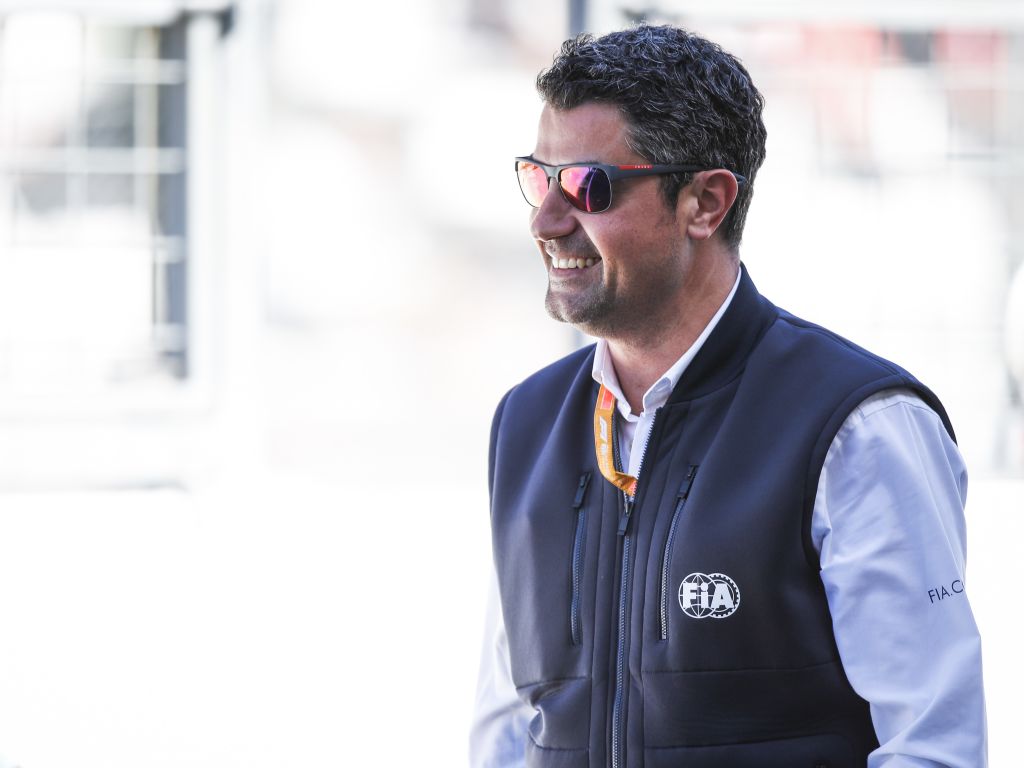 Formula 1 race director Michael Masi says gravel traps aren't an answer for every circuit despite their success at the Tuscan GP.
Formula 1 visited Mugello for the first time in 2020 as it played host to the debuting Tuscan Grand Prix, and this old-school circuit had a feature which is largely disappearing from the Formula 1 calendar – gravel.
Drivers certainly were happy to see the gravel traps back for a race and aggressive ones at that right up to the sides of the circuits.
"I want gravel, at the end we are drivers and this a bigger challenge for us drivers," Leclerc is quoted by Crash.net.
"You know that if you do a mistake you pay for it more than just going wide and coming back on track 50 metres later. So I prefer gravel."
His Ferrari team-mate Sebastian Vettel added: "I think as a driver you prefer the fact that if you go off, it gets penalised.
"I think it makes things a lot more straightforward. But I think you have to balance also the gravel against the asphalt in terms of if things go wrong.
"Maybe we can have an intermediate solution where you have a gravel strip initially, and therefore there is no point to go wide, and after that have asphalt for the benefit of having less run-off, bring the spectators closer to the track, and make it safer for us, so the cars slow down if you lose control or whatever.
"It's not an easy one, but for sure with all the asphalt around in some tracks, it does take away the character and make it a bit too easy to make mistakes."
#TuscanGP will stay forever in our hearts. We hope for you too. We experienced an extraordinary event that will remain in the history of motorsport. It is a matter of pride and an honor to have told the whole world about Tuscany and Mugello.
Let's keep in touch!

📸 FIA Pool#F1 pic.twitter.com/eyfeHtMpMz

— Mugello Circuit (@MugelloCircuit) September 15, 2020
McLaren's Lando Norris and Carlos Sainz also welcomed the gravel traps at Mugello. That was even after it contributed to a crash for Norris during free practice.
"As much as I hate there was gravel, because of ending up crashing and damaging the car, it's better like this," he said.
"I think it's more tricky, but it's more challenging, and I think that's what it should be like."
Sainz thought that seeing the gravel at Mugello is "probably going to give the FIA some confidence that these kind of run-off areas work to protect from track limits and all those issues that we're having in other tracks."
But, Masi isn't sold on the idea.
"No, we can't have them everywhere," he said.
"It's not a one size fits all, as I've said this multiple times, we need to come up with the appropriate solutions with each of the circuit owners and operators.
"And we'll continue working through that. We've already discussed it with the drivers. So I think it's a bit much to ask.
"It's not the solution everywhere, let's put it that way."
Follow us on Twitter @Planet_F1 and like our Facebook page.