Masi at odds with Hamilton over racing rules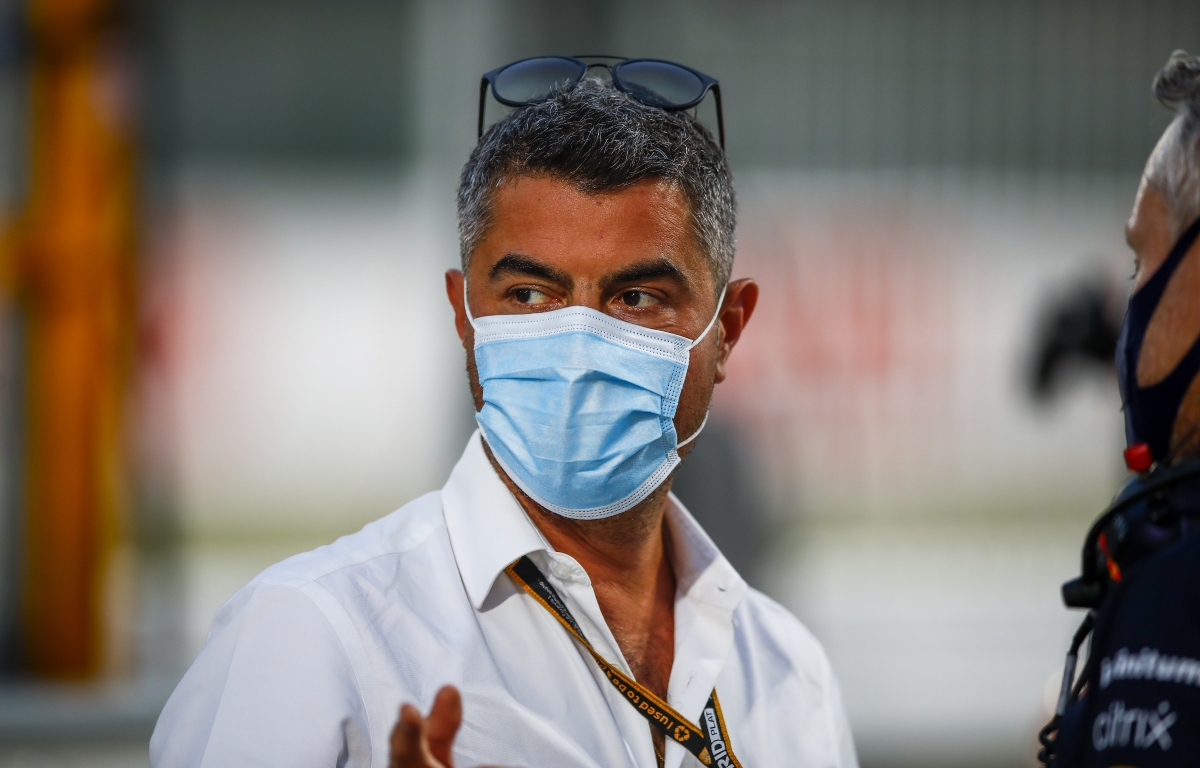 Michael Masi disagrees with Lewis Hamilton's claim that the racing rules provided by the FIA aren't clear. 
There was surprise throughout the sport when the stewards decided not to investigate Max Verstappen's defence of the lead against Hamilton in Brazil, with the Dutchman forcing his rival off-track.
That surprise only grew when they stuck by their decision following the rejection of a right to appeal from Mercedes, with Toto Wolff claiming that such feelings were widely expressed in the drivers' briefing in Qatar.
"All the drivers that spoke up said that it was a decision that was surprising to them and that obviously you need to adapt your driving style to that new situation," said the Austrian.
"So yeah, still surprising for everybody that's in the car and for us too."
Later that weekend, Verstappen and Hamilton were both asked whether they felt the racing rules were clear to drivers, and while the Dutchman said they were, the Brit disagreed.
Masi has responded by stating that the rules have been made clear, as has the way in which things will be handled.
"I think it's been made clear to them what is expected," the FIA race director told reporters after the Qatar Grand Prix.
"I think some of them agree, some of them disagree. That's always with each and every one of them, they have agreed and disagreed all the way through.
"We've given them some overall guidance, but also been very clear on the fact that each and every case will be judged on its merits."
Max Verstappen 🆚 Lewis Hamilton: Wheel to wheel ⚔️

Watch the on-board footage from Verstappen's car as he defends from Hamilton at the #BrazilGP #SkyF1 | #F1 pic.twitter.com/LliaSNt2of

— Sky Sports F1 (@SkySportsF1) November 16, 2021
Given Verstappen was let off in Brazil, many believe that the FIA are becoming more lenient with their policing of wheel to wheel racing, which Wolff thinks could lead to dirtier driving going forward.
Masi says that's not the case though.
"We're not more relaxed. We're looking at each and every incident on its merits as we have done with each and every one," he added.
"There is a panel of independent stewards, contrary to what many people think, I'm not the one sitting there as judge and jury.
"We have a look, we have a panel of stewards that review each and every incident, and then, as we saw last weekend, they determine if it's worthy of an investigation. If they do, they get investigated and then determine if there's a breach or not.
"You need to look at the whole situation, the weather, the run-off, etc., etc."
Verstappen hits out at Mercedes
Max Verstappen hit out at Mercedes stating their 'true nature' has been seen.