Michael Masi says in "hindsight" he would have delayed the start of Q2 at the Turkish Grand Prix until he was certain the recovery vehicle was off the track.
Saturday's qualifying at the Istanbul Park took place in the rain, turning an already slippery track into an ice rink – one that caught out Nicholas Latifi at the end of Q1.
The Williams driver spun off the track and into the gravel after the chequered flag had fallen resulting in a recovery vehicle being sent out to retrieve his stricken car in the break between Q1 and Q2.
Q2, though, was started while the marshals were still busy and the crane still in use. The first 58 seconds of the session took place under double waved yellow flags.
That, however, is still a safety risk as even under waved yellows drivers could still slip off the track.
That is what happened with Jules Bianchi at the 2014 Japanese Grand Prix, the Marussia driver colliding with a recovery vehicle in the gravel. He died from his injuries.
Masi says in hindsight he would have waited on Saturday for the crane to be cleared as it took longer than expected.
"It was quite close to the barrier opening, the crane was on its way," the F1 race director explained to The-Race.
"And we were given assurances that it would be well and truly clear.
"And looking at everything, I was more than comfortable with the local assurances on that basis.
"So as I said, the benefit of hindsight, you would do something different.
"But based on it all and the available information at the time, that was the call that we made.
"Obviously, it was a double yellow flag anyway, regardless, which is normal protocol, even when there aren't cars on track.
"And further to that, that sector was extended even further. And it was an out-lap."
Get your hands on the official Ferrari 2020 collection via the Formula 1 store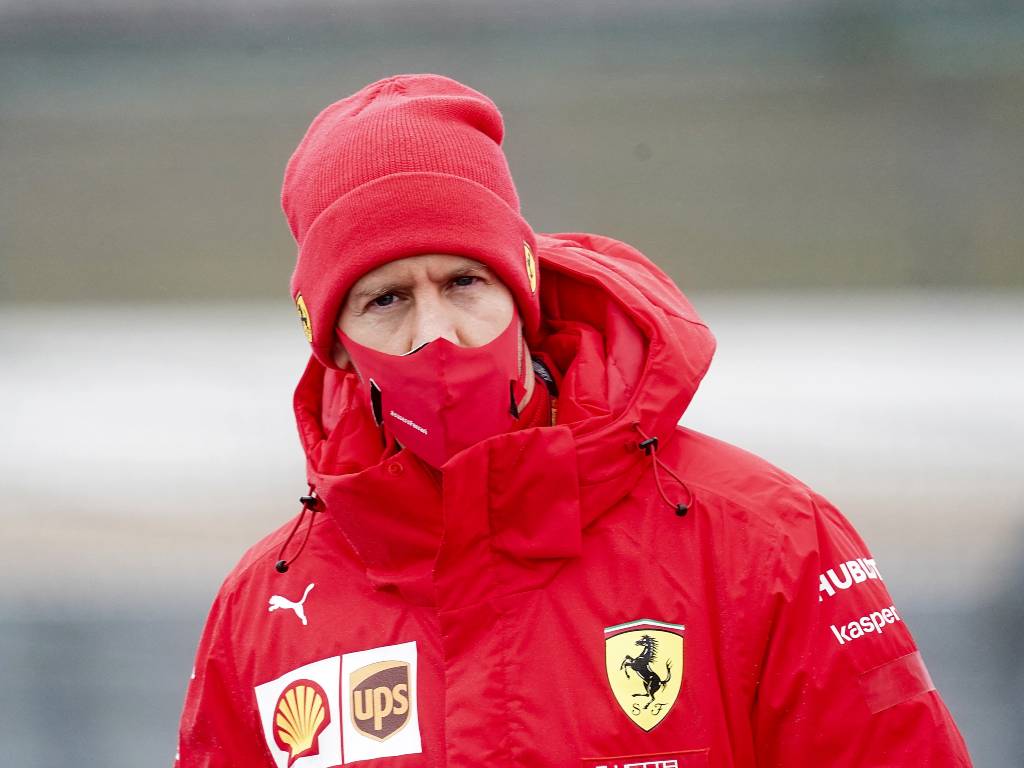 Sebastian Vettel, though, feels Formula 1 should have already learned its lesson when it comes to safety vehicles being on the track at the same time as the cars.
"I think we've all been a bit shocked to see it," said the Ferrari driver.
"We will probably speak together at the next briefing to avoid these type of situations.
"No need to say what happened in the past with these sorts of situations. I think it shouldn't happen.
"We will make sure that it doesn't happen again."
Having already stated that he will "review our procedures to minimise the likelihood of similar incidents in future", Masi was asked whether he was the right choice to be F1's safety director.
He took up the position following the passing of Charlie Whiting in 2019.
He didn't answer, instead saying: "From an FIA perspective, we review every incident that takes place, be it minor, major in between or otherwise, at any point in time during a session, outside of the session, and continually learn from everything that takes place.
"So, from that end, we'll continue to learn, no different to a team learning about different elements over a weekend and in between. We are absolutely no different.
"And from our end safety is our number one priority, and you learn from everything, every time a car rolls out pitlane, every time you look at something different."
Follow us on Twitter @Planet_F1 and like our Facebook page.